General Electric (GE) has announced that its Aerospace revenue rose by 27% in Q2 2022 amid a flurry of 3D printing-enabled engine sales to high-profile customers.
As revealed in GE's latest financials, it generated $18.6 billion in revenue during Q2 2022, 5% more than the $17.9 billion it reported in Q2 2021 when measured on an organic basis. On the firm's earnings call, its CFO Carolina Dybeck Happe explained how this growth was driven by the performance of the firm's Aerospace division, which saw demand "substantially up" for both its engines and related services.
GE's Aerospace revenue is also set to be boosted in the quarters ahead by its sale of over 200 3D printing-enabled CFM International LEAP-1B engines to major clients Delta Air Lines and Qatar Airways.
The engines feature 3D printed fuel nozzles that are said to make them 15% more fuel efficient than CFM56 alternatives. As part of a deal agreed in July 2022, the engines will soon be fitted to the customers' fleets of Boeing 737-10 aircraft, thus allowing them to be flown more sustainably and with fuel economy in mind.
"The GE team delivered a strong second quarter with growth in orders, revenue, and profit, as well as positive free cash flow. Aerospace was a key driver of our performance this quarter as the industry recovery builds momentum," said GE and GE Aerospace CEO H. Lawrence Culp, Jr. "We're building meaningfully stronger businesses as we focus on serving our customers and investing through constraints."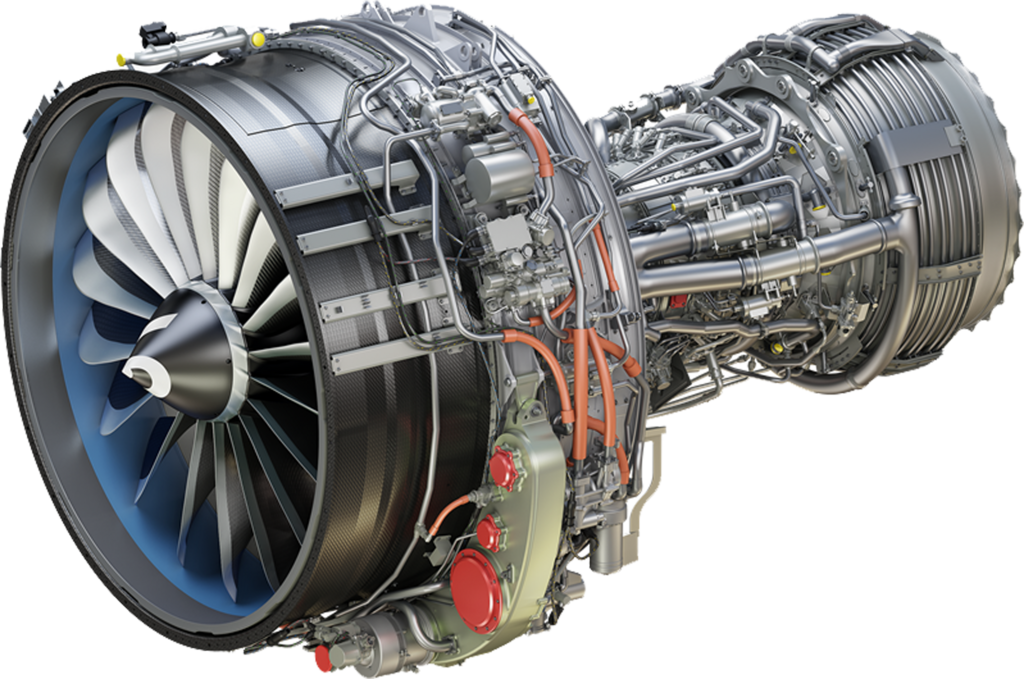 GE's Q2 2022 financial results
GE doesn't break down its financials to provide precise detail on its GE Additive business, but it's possible to assess the company's 3D printing exploits via the performance of related segments. Following a rejig of the company, as part of its preparations to spin off its Aviation, Healthcare, Renewable Energy, Power and Digital arms into three companies by 2024, it now reports its results in four divisions.
Across these segments, which currently include Power, Renewable Energy, Healthcare and Aerospace, the latter was GE's best-performing in Q2 2022, bringing in $6.1 billion. Due to the firm's recent restructuring, it's not possible to compare this figure like-for-like prior to Q2 2021, but it did see substantial year-on-year growth in its engine hardware and service revenue, amid a reported market recovery.
The division also has 3D printing significance, in that GE bought Arcam and Concept Laser in 2016, and has largely used its acquired technologies to produce aerospace parts, such as elements of its GE9X engine, ever since. While the firm's earnings call made no mention of income from the GE9X, it does continue to sell M-Line systems, thus its Aerospace revenue is likely the best indicator of its 3D printer sales.
Elsewhere, GE's Healthcare and Power divisions were flat against Q2 2021, but the strong performance of GE's Aerospace segment was offset by a 23% fall in its Renewable Energy revenue. On the firm's earnings call, Happe said this was due to it receiving lower progress payments and North American market dynamics, issues slightly alleviated by its gaining of a contract to upgrade hydropower plants.
| | | | |
| --- | --- | --- | --- |
| Division Revenue ($) | Q2 2021 | Q2 2022 | Difference (%) |
| Aerospace | 4.8bn | 6.1bn | +27 |
| Healthcare | 4.5bn | 4.5bn | – |
| Renewable Energy | 4bn | 3bn | -23 |
| Power | 4.3bn | 4.2bn | -2 |
| Total | 17.9bn | 18.6bn | +5 |
GE's 3D printing advances in Q2 2022
While GE isn't always keen to report on its 3D printing activities within its financials, its GE Aviation subsidiary and GE Additive business unit reported advances with the technology during Q2 2022, which could facilitate its future growth. At the beginning of the quarter, GE Aviation business Avio Aero saw its partially-3D printed Catalyst engine selected by Airbus to propel its Eurodrone surveillance UAV.
Shortly afterwards, the firm also became the first to offer metal 3D printing for commercial jet engine repairs via its Singapore-based Loyang facility. When the complex was unveiled as the first maintenance, repair and overhaul business to be approved for using the technology in this area, GE Aviation Business Leader Chen Keng Nam said it would have "lots of applications, not only in aviation."
GE Additive was similarly busy during the period, signing a deal with Orchid Orthopedic Solutions, through which it has committed to driving the adoption of 3D printing in the medical implant sector. As was GE's Renewable Energy segment, which not only opened a new wind turbine R&D facility dedicated to 3D printing their concrete bases, but invested in construction 3D printing firm COBOD.
When the latter move was made, Matteo Bellucci, a Technology Innovation Leader at GE Renewable Energy, claimed that it was "another sign of its commitment to help drive the energy transition." On GE's earnings call, Happe chimed in on this, saying the "fundamental importance of renewable energy" in pursuing this goal gives it confidence that it'll be able to "drive profitability" in the area over time.
Anticipating continued difficulties
Despite the performance of its Aerospace division in Q2, Culp Jr told listeners on GE's earnings call that it "continues to trend toward the low end of its 2022 outlook on all metrics except free cash flow." Even then, the CEO explained that a delay in Renewable Energy orders, along with GE's attempts to protect customers from the impact of supply chain issues, could now see it defer revenue of $1 billion.
That said, the company still attracted $18.7 billion in orders over the period, representing a 4% rise on an organic basis. Happe also suggested that seasonality would bring a "really noticeable" improvement in GE's growth numbers come H2.
"We have more than 100% of free cash flow in the second half, and 80% of our net income, taking 2021 as a reference point," concluded Happe. "So it's not uncommon, and we do expect to see a strong sequential improvement in growth that continues to accelerate throughout the year, with improvement in all segments excluding renewables."
To stay up to date with the latest 3D printing news, don't forget to subscribe to the 3D Printing Industry newsletter or follow us on Twitter or liking our page on Facebook.
For a deeper dive into additive manufacturing, you can now subscribe to our Youtube channel, featuring discussion, debriefs, and shots of 3D printing in-action.
Are you looking for a job in the additive manufacturing industry? Visit 3D Printing Jobs for a selection of roles in the industry.
Featured image shows CFM International's LEAP 1-B engine. Image via CFM International.