CFM International, a joint venture of GE Aviation and Safran Aircraft Engines, has signed a LEAP-1A engine supply and maintenance agreement with India's largest passenger airline IndiGo. Valued at more than $20 billion at list price, the deal is reportedly the largest ever single order for engine supply in history.
In service since 2016, the LEAP engine is enabled by GE's landmark 3D printed fuel nozzle tip, which is 25% lighter and 5 times more durable that the conventionally-made equivalent.
LEAP engines acquired in CFM's new deal will be used to power IndiGo's fleet of 280 Airbus a320neo and A321neo aircraft.
CFM International's LEAP engine
The LEAP engine was developed by CFM International to "set a new industry standard for fuel efficiency." The way this is achieved is through a significant reduction in the weight of the engine, and an innovative combustor reliant on pre-mixing in the fuel nozzle. "Unlike traditional combustors that mix fuel and air inside the combustion chamber, the LEAP nozzle pre-mixes these elements to provide what our engineers call lean burn combustion," states the CFM International LEAP engine microsite. "We just call it revolutionary."
After three years in commercial service, the LEAP engine has been delivered to a total of 104 operators worldwide (Not including IndiGo's supply, this is scheduled for delivery in 2020.) In this period, the engine has also logged almost 5 million flight hours.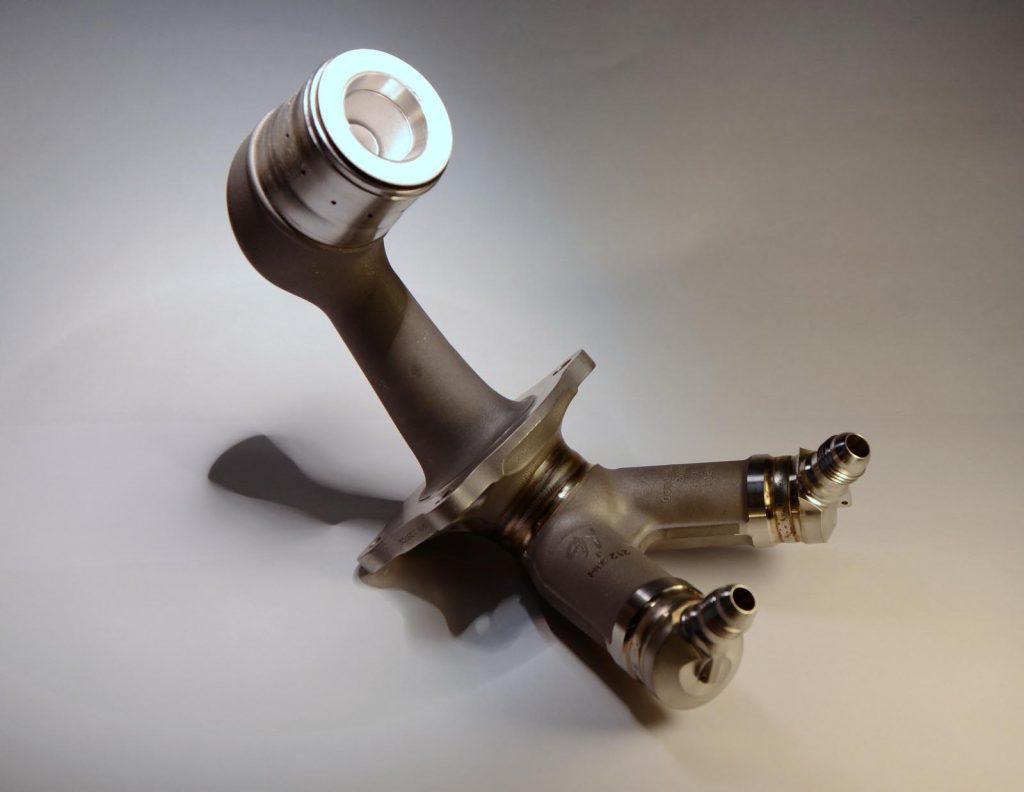 The largest deal in history 
Though CFM International's deal with IndiGo may be the largest of its kind in history, it should come as no surprise that the engine has clocked up such a high value to customers. In 2018, also at the International Paris Air Show, CFM took multiple orders for LEAP and CFM56 engines to a value exceeding $27 billion.
Speaking of the recent deal Riyaz Peermohamed, Chief Aircraft Acquisition and Financing Officer of IndiGo, said, "We are pleased to partner with CFM for our next batch of Airbus A320neo and A321neo aircraft,"
"The CFM LEAP engine will allow IndiGo to maintain its strong focus on lowering operating costs and delivering fuel efficiency with high standards of reliability."
In addition, Peermohamed maintained that the "partnership will allow IndiGo to continue to provide affordable fares to its customers."
IndiGO has been working with CFM International since the first flight of the LEAP engine but, as Gaël Méheust, President and CEO of CFM International adds, "We are honored by IndiGo's renewed trust in CFM."
"We believe they made the right choice by selecting the advanced LEAP engine for their A320neo family aircraft. It is our job now, by word and by deed, to show them every day that they have."
3D printing at Paris Air Show 
At the 2019 International Paris Air Show, CFM International is the host of Chalet 119, GE Aviation Chalet 144 and Safran Chalet 137.
In other news from the show, Safran Helicopter Engines has received EASA type certification for its Arrano 1A engine that also uses 3D printed fuel injectors. As part of Safran's exhibit, the company is showing an Add+ demonstrator containing 30% 3D printed components which is set for a ground-run in Autumn.
According to Etienne Hesse, R&T Project Manager and Add+ program coordinator at Safran Helicopter Engines, "Add+ brings together 3D printing expertise from across the Safran group. We started work on an existing engine model and redesigned almost 30 % of its components using additive manufacturing techniques, with a view to integrating those components into serial production units. When we start ground runs, we will evaluate behavior of these new parts in operation."
GE Aviation, meanwhile, has been involved in TUSAŞ Engine Industries' acquisition of four GE Additive systems.
Eric Ducharme, Chief Engineer at GE Aviation, and Stéphane Cueille, Safran's Chief Technology Officer, are also two in seven of the world's leading aerospace manufacturers that today signed a statement concerning the "Sustainability of Aviation." The agreement between these giants is a formal commitment to reducing net CO2 emissions as a part of three-pronged strategy which includes the development of aircraft and engine design and technology.
For more additive manufacturing updates from the 2019 International Pairs Air Show and other news, subscribe to the 3D Printing Industry newsletter, follow us on Twitter and like us on Facebook.
Visit 3D Printing Jobs to make your next career move.
Featured image shows CFM International and IndiGo signing the LEAP engine agreement valued at $20 billion. Photo via Safran