A leading 3D printing event, TCT Show 2019 is set to host 300 exhibitors and over 10,000 visitors from 60 countries in Birmingham this September. 
Of course, the likes of Stratasys, ExOne and HP will be among the event's exhibitors, as well as Oxford University spin-off OxMet Technologies and New York-based software company nTopology.
3D Printing Industry will be reporting live from TCT Show 2019, which will also see the launch of the first 3D Printing Industry Magazine.
If you too are attending, or will be following our coverage of the show, read on for some of the new product releases, presentations and exhibits you can expect from the show, which will run from the 24 through 26 of September 2019.
Product releases at TCT 2019
Approximately 35 product releases are anticipated at TCT 2019. Among them is a new material release from desktop 3D printer manufacturer and Stratasys subsidiary, MakerBot. The company will enact the UK premiere of its specialty material PETG. MakerBot PETG boasts supreme part durability, chemical resistance, and higher heat deflection, ideal for functional prototypes, jigs and fixtures, and end-use parts. The company can be located in Hall 3, Stand E100.
Moreover, Stratasys' customers Angel Trains, a British rolling stock operating company,  and DB ESG, part of Deutsche Bahn, will present their first in-service 3D printed parts on the UK's railways at Stand C50. This includes an armrest, grab handle, and seat back table enabled by the engineering-grade Antero 800NA, a PEKK-based wear-resistant plastic, compatible with the Fortus 450mc. The recently-launched F120 3D Printer will also make  its UK debut.
SYS Systems, the UK-based reseller, has announced that it will be bringing a novel 3D printed filling assembly, used for testing and measuring the vertical strength and capacity of plastic bottles, to TCT. This was developed in collaboration with bespoke metrology specialists Torus Group, and will be on display at stand B70.
Also in materials, Oxford University spin-off, OxMet Technologies, is set to introduce its range of high-performance nickel, titanium and aluminium alloys for additive manufacturing.  The metallurgy company develops materials for aerospace, automotive and medical applications using its proprietary software, Alloys By Design (ABD). OxMet Technologies will be on Stand F62.
nTopology will debut its latest generative design solution, the nTop Platform coupled with 3D printed products created using the software. The company will be located at Stand E53. 
3D printers on display at TCT 2019
As well as new products, TCT 2019 will house a plethora of industrial and desktop machinery. Europac 3D, a UK-based 3D solutions provider, will host its range of 3D printers, 3D scanning, software and production equipment from HP, UnionTech, Siemens and DWS at its largest stand at to date. The company can be located at stand A90.
EnvisionTEC, a global 3D printer and materials manufacturer, will be at TCT show with its Perfactory P4K model DLP printers and the Envision One 3D printer with materials for both manufacturers and the Dental/Orthodontic sector. Find EnvisonTEC at Stand E92.
Leading industrial 3D printer provider ExOne will also be displaying its Innovent+ metal 3D binder jet printer at stand D72, alongside new material additions within the company's portfolio, including Inconel 718, M2 Tool Steel and Copper.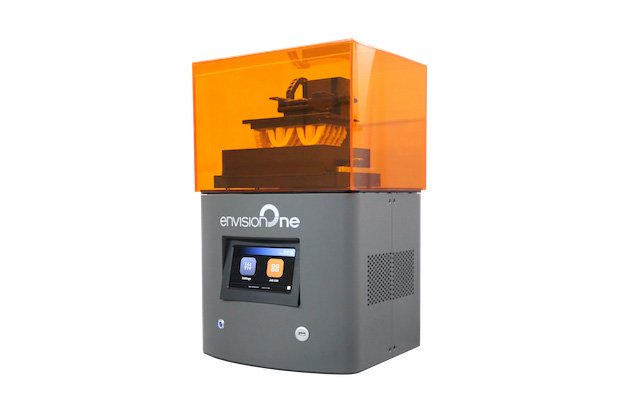 Presentation talks to see at TCT show 2019
At the TCT Summit stage, visitors will find educational talks on cutting edge-technology and innovation across aerospace, automotive, rail, healthcare and business sectors. One discussion will dive into the 3D printing technologies used by the Mayo Clinic, a non-profit academic medical center based in Rochester, Minnesota. Amy Alexander, Senior Biomedical Engineer at Mayo Clinic Department of Radiology's Anatomic Modeling Lab, will be leading the talk on Wed 25 Sep from 10:30 am to 11:00 am.
The TCT Tech stage will also be presenting a #3DTalk panel discussion focusing on 3D software on Thu 26 Sep, from 10:00 am to 12:30 pm, hosted by Women in 3D Printing and Cyant. Speaking on the panel will be:
– Barbara Hanna, CEO and Co-Founder of Cyant
– Janet Kar, CCO of Link3D
– Laura Griffiths, Deputy Group Editor at TCT Group
– Lieve Boeykens, Product Manager Inspector at Materialise
– Marie Thiébault, Associate Engineer & Business Development at 3YOURMIND
TCT SHOW will take place from the 24th-26th September at NEC, National Exhibition Centre in Birmingham.
For live coverage of 3D printing events, subscribe to the 3D Printing Industry newsletter, follow us on Twitter and like us on Facebook.
Join 3D Printing Jobs to find your next opportunity.
Featured image shows TCT sign inside the NEC. Photo by Tia Vialva.