EnvisionTEC, a global 3D printer and materials manufacturer, has announced the release of its latest line of Continuous Digital Light Manufacturing (cDLM) systems, named the Envision One cDLM.
With a focus on fast, accurate, and larger-scale additive manufacturing of flat surfaces, the Envision One cDLM will include two models: the Envision One cDLM Dental and the Envision One cDLM Mechanical.
This Envision One cDLM line follows the release of EnvisionTEC's P4K, a DLP 3D printer that employs a 4K projector and Artificial Intelligence (AI).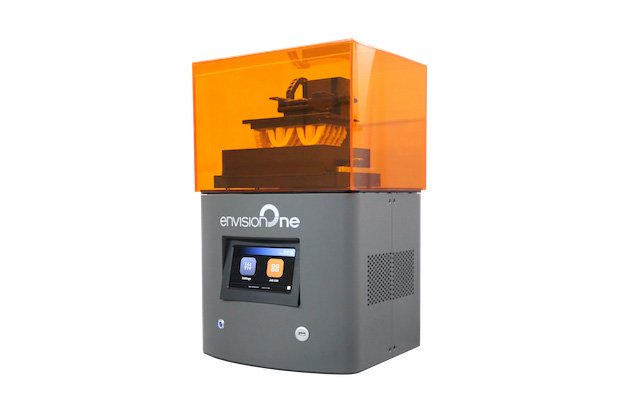 Envision One Continuous Digital Light Manufacturing
The first model of the Envision One cDLM line, the Envision One cDLM Dental has a build envelope of 180 x 101 x 85 mm. The second model, the Envision One cDLM Mechanical is said to have a higher Z-height capability of 175 mm.
Both 3D printers have a native XY resolution of 93 µm and a dynamic Z resolution ranging from 25 to 150 µm, depending on the material. Furthermore, EnvisionTEC's patented Contour Gray Scaling technology enables 60 µm XY resolution in both models.
Envision One cDLM systems also integrates a 385nm wavelength from a self-calibrated LED light source for higher accuracy, particularly on transparent parts. The shorter wavelength is designed to decrease inaccuracies associated with the light deflection for component consistency.
Accelerating Digital Light Processing
Founded in 2002, EnvisionTEC specializes in developing additive manufacturing systems for Digital Light Processing (DLP). With over 40 3D printers, the company has contributed to production in industries such as jewelry and medical and dental.  professional and industrial markets, and are valued for precision, surface quality.
The cDLM process, in particular, adds a layer of oxygen below a piece of oxygen-permeable film covering the build area within a 3D printer which allows oxygen to penetrate – creating an environment for printing. This process commonly additively manufactures parts upside-down, which can cause complications due to separation forces and gravity.
EnvisionTEC's patented cDLM technology addresses such issues by eliminating the separation forces and controlling the pressure of oxygen. Further details on the Envision One cDLM line will be released early 2019.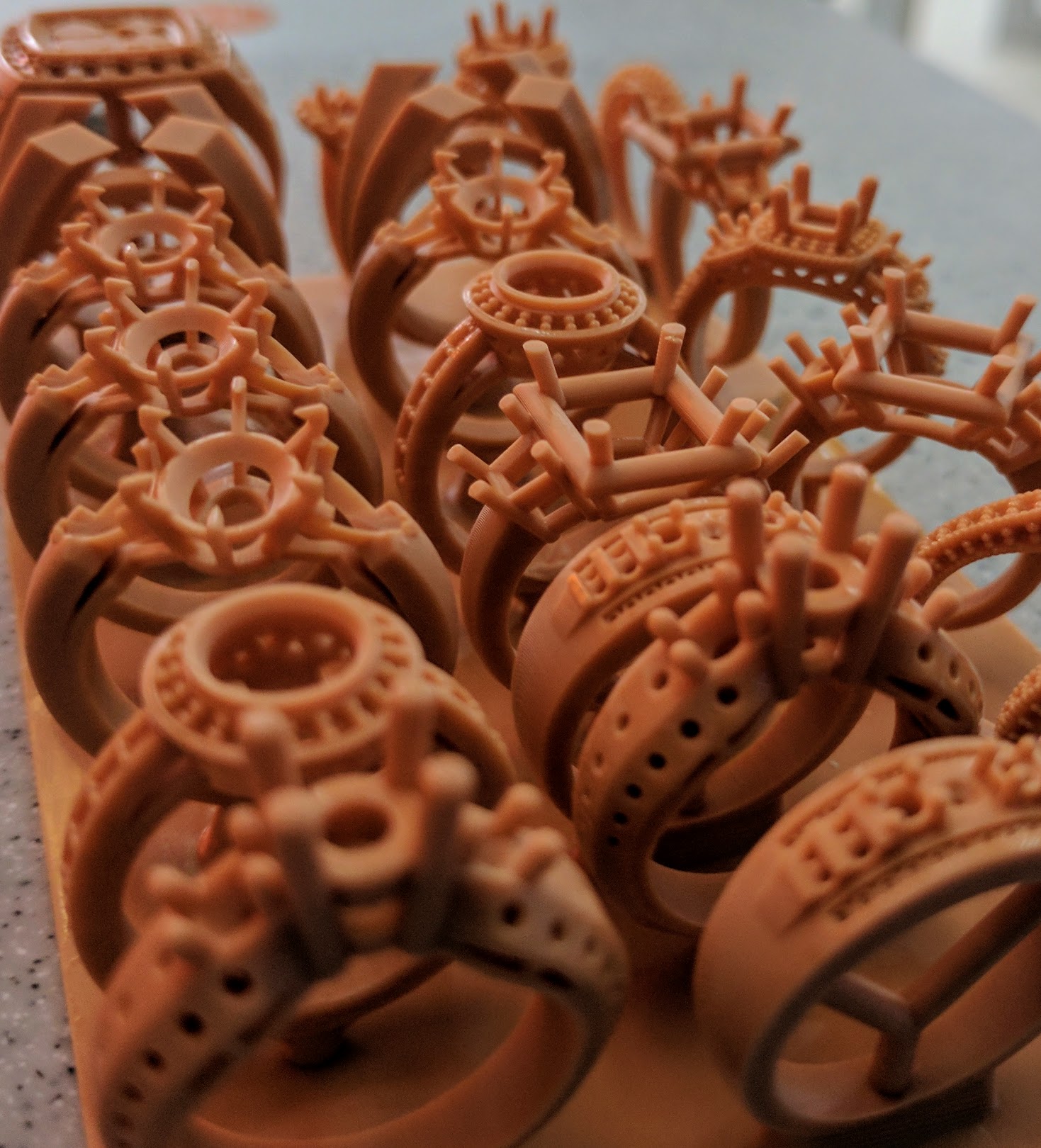 Submit your nominations for the 2019 3D Printing Industry Awards here.
Also, for all the latest 3D printing news, subscribe to the 3D Printing Industry newsletter, follow us on Twitter, and like us on Facebook.

Make your next additive manufacturing career move or hire new talent. Search and post 3D Printing Jobs on our free jobs service.

Featured image shows the EnvisionONE 3D printer. Photo via EnvisionTEC.