In this edition of our 3D printing brief news digest: Sliced, we feature: Stratasys, MatterHackers, Enabling the Future, RadTech, colorfabb, Aleph Objects, MakerBot, MachineWorks and Aliens.
Stratasys' expert series and new dental printer
Stratasys has created a new 3D printing consulting group and unveiled a new dental printer. The new J700 Dental 3D printer adds to the array of 3D innovation on show this week at the IDS in Cologne. Formlabs has announced new resins and DWS has launched a new DFAB 3D printer.
According to the US company, the Stratasys J700 is capable of 3D printing 400 clear aligner molds a day. R. Scott Rader, PhD, GM of Healthcare Solutions at Stratasys said,
The Stratasys J700 Dental 3D Printer is especially designed for orthodontic labs to achieve high throughput in production of clear aligners. It is custom-built to address demand for large scale capacity, effectively keeping pace with growing segment requirements.
In other Stratasys news, an Expert Services Group was announced. The group is led by Dr. Phil Reeves, who said,
The Expert Services team is driven by people who know both traditional manufacturing and additive manufacturing well. We can support companies across the entire maturity spectrum from the novice first looking to assess the technology, right through to a highly experienced multinational that has decided to scale up its use of additive manufacturing.
MatterHackers competition
3D printing retailer Matterhackers has teamed up with non-profit Enabling The Future to run a design challenge, "Envision The Future." According to the retailer,
The challenge's objective is to create an educational model which helps communicate a concept or lesson in the classroom for the blind and visually impaired, or design an assistive device for simple, everyday tasks.
The competition will have two categories, over 18 and under 18 and winners will receive a Lulzbot Mini 3D printer. For more information and to enter, visit the MatterHackers website.
Radtech publish guide on the "Proper Handling of UV Curable 3D Printing Resins,"
Non-profit organization RadTech has created a free downloadable guide on how to handle 3D printing resins. Citing a growth in the SLA printer market, the group believe hobbyists need to be aware of how to operate the machines safely. As Mike Idacavage, of Colorado Photopolymer Solutions in Colorado and chair of the RadTech UV 3D Printing Committee, explains,
While discussing at RadTech how consumers are now using this technology, it became evident that they might not be aware of how to properly handle the materials, and we felt it was our responsibility to publish a fact sheet to guide users,
The guide, "Proper Handling of UV Curable 3D Printing Resins," is available here.
colorfabb to resell Lulzbot 3D printers
Aleph Objects, creators of the Lulzbot 3D printers, has added dutch filament company colorfabb to its reseller network. Colorfabb, who recently moved to new headquarters in Belfield Netherlands, will sell the Taz 6 and Lulzbot Mini printers.
Aleph Objects President, Harris Kenny said,
We are honored they have chosen LulzBot 3D printers to pair with their filaments, and we look forward to increasing awareness and adoption of the LulzBot Free Software and Open Source Hardware platform in Europe.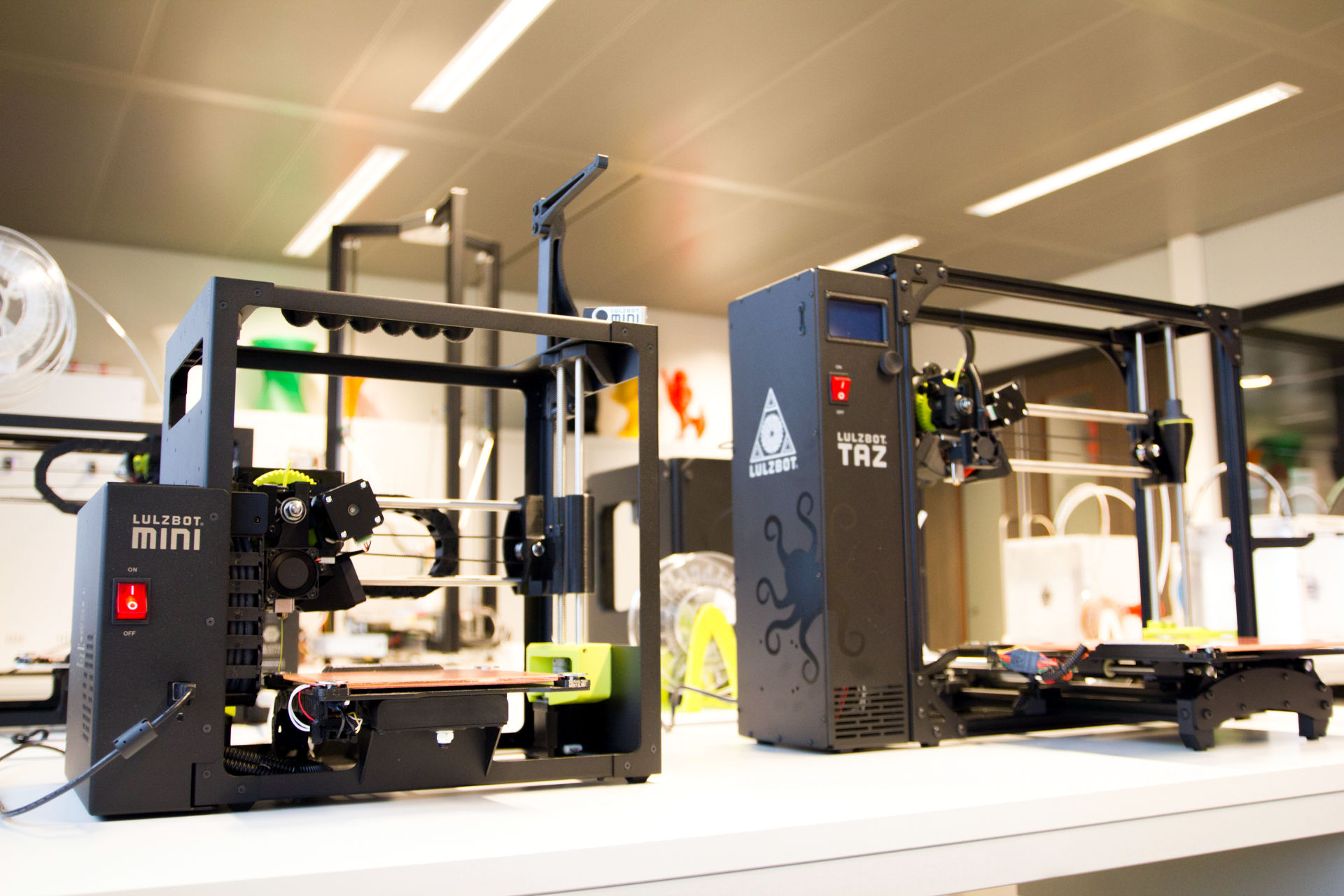 Forecast 3D will be one of the first to offer HP's Multi Jet Fusion
3D printing bureau, Forecast 3D has announced it will be offering services with the new HP Multi Jet Fusion 3D printer. Based in California, Forecast 3D will receive two of the machines on March 31st. HP's Multi Jet Fusion 3D printer has generated a substantial amount of interest both in and beyond the additive manufacturing world. Last week 3D Printing Industry was invited to visit HP's Corvallis site in Oregon  to see HP's R&D lab first hand and learn more about the Materials Development Kit that was officially announced on Monday.
Corey Weber, co-founder and CEO of Forecast 3D, said
We are very excited to be a part of this new era where 3D printing will actually become a common and feasible option for production parts. Since the majority of MJF machines will be going to companies that intend to use their machine for their own production, we couldn't be more pleased to be one of the few to start providing parts to companies who either are waiting,  aren't ready, or don't intend to buy a machine themselves
MakerBot reveal new Minfill print setting
MakerBot has developed a new 3D printer setting that, "uses an intelligent algorithm to determine the absolute minimum amount of support needed for the inside of any 3D print." The setting, according to MakerBot, "typically prints 30% faster using 30% less filament."
MachineWorks expands Polygonica team 
British software company, MachineWorks has announced they have appointed a new sales manager for their Polygonica branch. Richard Baxter, who has an MA in Physics from Cambridge University, has spent "twenty five years working in CAD middleware development, support, technical consulting, implementation and sales."
Director Ridley Scott inspired by 3D printing for Alien: Covenant
Ridley Scott, director of the upcoming Alien: Covenant movie, has explained how he was inspired by 3D printing in making the film.  Scott explaining how the character of Walter was created, "We decided he was an adult, and 3D printed an exo-skeleton." As he says,
I took a lot of reference in the bio-medical world about 3D printing limbs and organs, going down to the molecular level about how Walter is produced from a genetic level and grown traditionally in an artificial womb, or is he—is it—created as an adult version, and then the information is implanted via the AMD chip?
3D Printing Industry has seen recently how 3D printing has been used in movie production with Ghost in the Shell.
Remember to cast your vote in the 1st Annual 3D Printing Industry Awards.
For the latest 3D printing news, follow us on twitter and sign up to our newsletter.
Featured image shows Sliced logo over screenshot from Alien: Covenant, Meet Walter video.