No one could have predicted the revolution of 3D printing, from creating trinkets and souvenirs to industrial and equipment manufacturing. Now 3D printing has become an integral part of manufacturing to cater so many uses and applications. The reason for the success of 3D printing in equipment and industrial manufacturing is because it allows agile design process with careful considerations for size and dimensional attributes.
As more and more industries adopt 3D printing in its manufacturing processes, it presents compelling business opportunities and explores valuable insights into the current and future dynamics of the world of industrial 3D printing.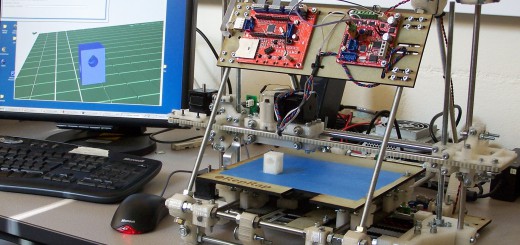 A Billion Dollar Market
The 3D printing market will soon grow into a $7.3 billion market in 2016. The primary market will present a segment of 3D printing systems including industrial materials, automobile parts, and heavy duty manufacturing parts. The secondary market will include tools, molding and casting parts. Early industries are integrating much of the 3D printing during their prototyping stages of production. Even smartphone manufacturers are using 3D printing to manufacture some of the smallest equipment.
One of the biggest uses of 3D printing is the manufacturing of hearing aids for the medical device industry. Almost 98% of the hearing aids worldwide are manufactured by the use of 3D printing. However the journey doesn't end here, 3D printing will soon dominate the global manufacturing market for functional parts, fit and finish components, and molds and tooling for heavy duty equipment or machinery.
Much of 3D printing opportunities lie in the mass production of industrial parts. The application of 3D printing is mostly being used to develop prototype parts, functional parts, and medical parts. The streamline production aims to achieve new manufacturing opportunities for the growing industries due to its speed development, flexibility, and perfect size dimension alterations.
Future Implications of 3D Printing
The automotive industry seems to be taken by the idea of 3D printing for prototyping and parts manufacturing. 3D printing will soon be adapted in front line manufacturing due to its fast processing speed, high production units, and viable manufacturing methods for finished parts. With measurable benefits and cost-cutting in using 3D printing instead of heavy processing manufacturing machinery and equipment, it makes parts which are cheaper, lighter and faster with improved product cycle.
The use of 3D printing technology will ascend to new developmental heights and emphasis in metals that are likely to grow in the next upcoming years. With the prospect of the development of new product technologies, concept designs, and parts prototyping, 3D printing technology is expected to grow phenomenally for industrial and equipment manufacturing.