Fargo, North Dakota's 3Dom USA has recently made a name for itself in producing 3D printing filament from unique materials, including coffee and even beer.  With a focus on sustainability, the company seeks to use materials that rely on waste bioproducts over fossil fuel.  The latest material sees 3Dom falling in line with the demands of many sustainability advocates over the years as their new Entwined filament is made from industrial hemp.
Those who have been advocating for the use of hemp to replace a number of commonly used materials will tell you that this fibrous plant can be used to produce everything from cloth to rope to paper to ship sails.  The practical usage of hemp even extends into the production of buildings, through the use of hempcrete, and even car parts, as a composite increasingly used by mainstream auto manufacturers like Audi, Ford, and Honda. In fact, it can even be used to produce organic biofuel. At the same time, it requires less land for growth, while increasing farm productivity, all while benefiting the soil from which it grows.
Given the flexibility and growability of this wonder material, it's no surprise that it would be turned into a 3D printing filament. 3Dom USA is relying on its continued partnership with bio-composite company c2Renew to produce their Entwined filament, free of dyes and with features resembling PLA.  To produce Entwined, the firms rely on hemp grown in nearby Manitoba, Canada, which grows the weed without herbicides or pesticides and with greater density than the corn crops used to make PLA.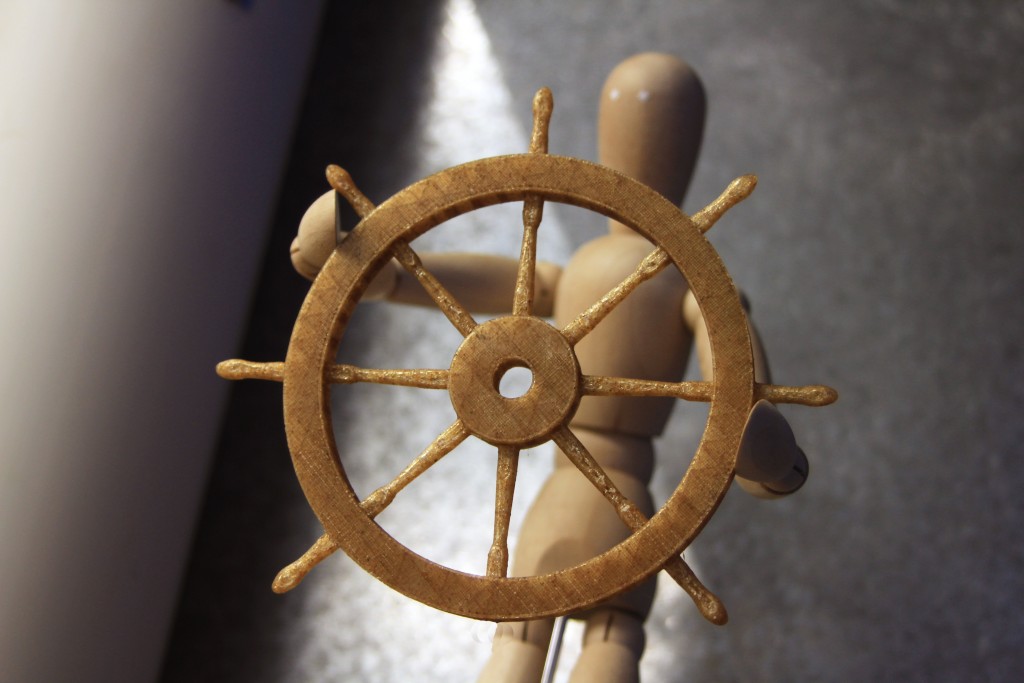 3Dom CEO Jake Clark says of the material, "It's almost iridescent in its ability to showcase different shades and densities within the same printed object. There's a large amount of visible bio-fill, something you don't get with standard PLA." He adds, "The ecological benefits of using hemp are clear."
At the same time as 3Dom releases Entwined, currently available for purchase at their website, the North Dakota company is also launching a material called Switchgrass, which is now available for pre-order and is expected to ship in April.  Switchgrass, described by c2renew as a thermally stabilized biomass with PLA filament, has higher heat deflection than PLA and is described as pitch black in color and shinier than PLA. Both filaments, as goes for all 3Dom USA filaments, are spooled onto a 100% bio-based Eco-Spool and can be printed with an PLA-capable machine.
Given the natural business boom that will result from the legalization of marijuana in the US, 3Dom may not be alone in the when it comes to producing hemp filaments, in the near future. With the production of marijuana for medicinal and recreational purposes, hemp will be a complementary industry that will be sure to take off, as well. In turn, the 3D printing and marijuana industries will definitely see a lot of cross-pollination.