Interested in reading more about the year's biggest 3D printing news? You can access our full 3D Printing Industry Review of the Year series here.
March was a month dominated by both new 3D printing technology launches and automotive and aerospace additive manufacturing advances, with AM gaining traction as a means of creating end-use parts for launch into orbit within satellites, as well as for driving everything from commercial vehicles to race cars. 
In more experimental applications, researchers also made progress with developing hypersonic flight-capable 3D printed components. With global tensions and the race for hypersonic-speed fighter jets both ratcheting up, the latter continues to be seen as critical to meeting Western security needs. 
Read on for more from Epson, BCN3D, Boeing, SWISSto12, CAES, AMUG, Additive Industries, America Makes, NextFlex, Ford, Alfa Romeo F1, Palitra, and more.
BCN3D & Epson launch technologies
The big news at the beginning of the month was the announcement of Viscous Lithography Manufacturing (VLM) technology. Designed to provide users with both accessibility and high-performance material compatibility, it was anticipated that BCN3D's resin 3D printing debut would see it pitted against stalwarts like Carbon and 3D Systems. 
March was also a big month for one of Japan's juggernaut electronics multinationals, as Epson finally launched its first 3D printer. Unveiled at the 2022 International Robot Exhibition, some eight years after the company first announced plans to move into additive manufacturing, the system is said to print using 'flat screw extrusion.'
This enables the machine to manufacture with a variety of pellets, including resin granules, metal pellets, and high-performance thermoplastics like PEEK. Ahead of the printer's launch, Epson issued a statement describing it as "ideally suited to mass customization, as it can produce small batches of parts tailored to customers' needs with higher quality, shorter lead times, and at a fraction of the cost."
Satellite 3D printing gains momentum
3D printing may have been utilized in the manufacture of satellites for some time now, but March was an especially encouraging month for the technology in this area. Boeing, in particular, was keen to share its latest additive manufacturing advances. In one use case, the firm revealed it was using 3D printing to ramp up the production of a Wideband Global SATCOM satellite for the US Space Force.
In another, Boeing unveiled a high-throughput small satellite facility that relies on 3D printing to expedite production and testing. Now understood to be fully operational, the facility allows for the additive manufacturing of full space-qualified satellite buses. 
Elsewhere, Lockheed Martin's Space unit selected electronics firms SWISSto12 and Cobham Advanced Electronic Solutions to 3D print satellite-phased array antennas for its future launch missions. 3D printing these parts, which have the ability to change both the shape and direction of an emitted radiation pattern without actually moving the antenna itself, was said to optimize their coverage flexibility. 
Automotive progress on and off the track
In automotive, major players on and off the race track provided a deep dive into their 3D printing activities during March. Ahead of her speech at the 2022 AMUG Conference, Ellen Lee revealed how 3D printing is deployed at scale at Ford to create everything from functional mock-ups to jigs, fixtures, and end-use parts. 
In another story, the multinational automaker announced that it had begun using autonomous robot-operated 3D printers at its facilities. Having managed to get the KUKA-built bots to 'speak the same language' as its other systems, Ford now uses them to realize efficiency savings across its production workflow, including in the creation of Mustang Shelby GT500 parts. 
On the track, meanwhile, Alfa Romeo explained how additive manufacturing helped build its F1 car for the 2022 season. Due to a revamp in the sport's regulations, the team's updated vehicle featured fewer 3D printed parts than before, but those ultimately included were said to be 'critical' in nature. Though the outfit is set to morph into Audi in 2026, and it remains to be seen how its Additive Industries collaboration will fair, the companies remain close partners for now at least.
Rize shuts up shop in a tricky economy
With war still raging in Ukraine and COVID-19 continuing to cause havoc in the Asia-Pacific region, many companies were struggling to handle the supply and demand turbulence that followed. None more so than Rize, which ceased operating in March 2022. Founded in 2014 by Eugene Giller, a former employee of ZCorp, the forerunner to 3D Systems, Rize was known for its Augmented Polymer Deposition (APD) process.
Essentially a combination of material jetting and FFF, this technology was brought to market in the shape of the firm's Rize One system, which was said to be capable of reducing turnaround times by 50%, cutting costs and improving part strength. While Rize stopped producing 3D printers, it was succeeded by a company called Palitra, set up to support its existing customer base.  
After the company ceased trading, it issued a statement saying: "Rize is no longer functioning as a company but don't worry! Eugene Giller founded Rize with one mission – to bring functional prototyping to the masses with advanced features like composite materials & full-color printing."
"Thanks to the incredible core team who worked tirelessly to create a technology ecosystem unlike any other filament 3D printer in the world, his vision became reality. While we are incredibly thankful for everything Rize was able to accomplish, it was time to close that chapter to keep the initial vision alive. Welcome to the next chapter. Welcome to Palitra!"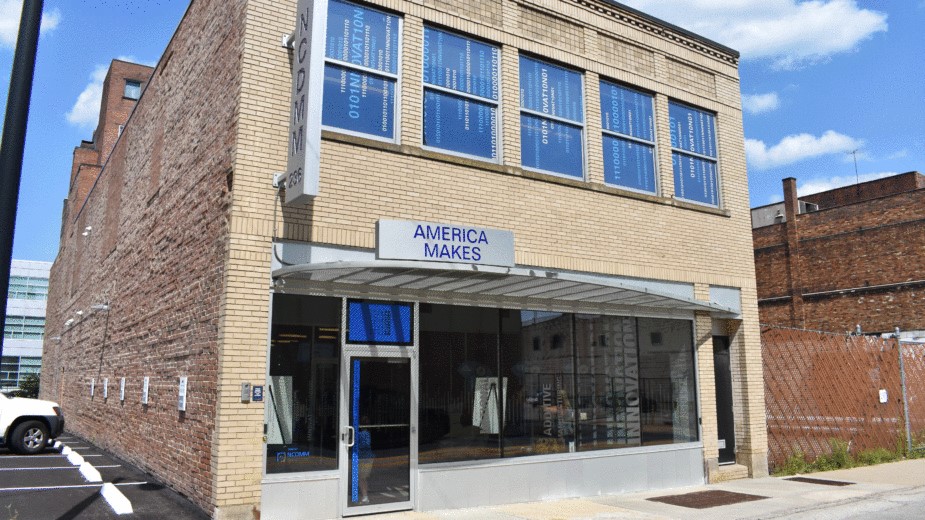 3D printing furthers hypersonic flight
March also proved to be a key month for 3D printing initiatives dedicated to the production of hypersonic flight-ready parts, something that continues to be a key objective for the US Department of Defense. Through its MAGMA Project Call, America Makes awarded a Boeing-led team $500,000 to fund their R&D into a new approach to 3D printing distortion-resistant parts with high-velocity applications.
For its part, NextFlex issued $17 million in funding to multiple projects, including those focused on the 3D printing of Radio Frequency (RF) and hypersonic flight-related parts, the latter of which is ongoing, and being conducted by GE Research.
2022: 3D Printing Industry review of trends and news
2021: 3D Printing Industry review of trends and news
To stay up to date with the latest 3D printing news, don't forget to subscribe to the 3D Printing Industry newsletter or follow us on Twitter or liking our page on Facebook.
While you're here, why not subscribe to our Youtube channel? featuring discussion, debriefs, video shorts and webinar replays.
Are you looking for a job in the additive manufacturing industry? Visit 3D Printing Jobs for a selection of roles in the industry.
Featured image shows a graphic illustrating how BCN3D's VLM technology works. Image via BCN3D.