Voting shortlists for the 2021 3D Printing Industry Awards are now open. Who do you think should receive top honors this year? Have your say now.
Private equity firm Trilantic North America has completed the acquisition of 3D printer manufacturer 3D Systems' on-demand production division.
First announced in June 2021, the deal has seen 3D Systems agree to sell its U.S. and European on-demand manufacturing sites to Trilantic North America and industry veteran Ziad Abou. Having finalized the transaction, Trilantic North America now intends to market 3D printing services via its acquired business under the revived Quickparts brand, while "expanding and advancing" its offering moving forwards.
"Our investment in Quickparts underscores Trilantic North America's commitment and belief in the value that Industry 4.0 technologies deliver to all members of the supply chain," said Trilantic North America Partner Charles Fleischmann. "We are incredibly excited to partner with Ziad and the entire Quickparts team, to accelerate their strategic growth objectives and to drive continued expansion."
Quickparts returns to the fore
Initially launched by 3D Systems as an e-commerce portal in 2011, Quickparts was later renamed '3D Systems On-Demand Manufacturing' as part of a company rejig. Following the completion of its $82 million acquisition, however, Trilantic North America has brought the Quickparts moniker back, as the name of its new advanced manufacturing bureau.
Working out of its acquired facilities in Lawrenceburg, Seattle, Le Mans, Pinerolo and High Wycombe, Quickparts now markets a combination of machining, casting, injection molding and 3D printing services. Thanks to the 150-strong fleet of 3D printers it has inherited from 3D Systems, including SLA, SLS and FDM systems, the firm is able to prototype, model and enter short-run production on behalf of clients.
Since its sale to Trilantic North America, Quickparts has also opted to add experience to its board of directors, by appointing Nexa3D and Techniplas CEOs Avi Reichental and George Votis, while in future, the subsidiary says that it intends to work with its parent firm to "make strategic investments," that help meet an "accelerated demand" for both "additively and traditionally-manufactured parts."
"We have built a strong and positive partnership with Trilantic North America, and we plan to leverage their expertise, network, and guidance as we assert marketplace leadership by delivering better technology agnostic services," explained Abou. "There is a bright future ahead for Quickparts, and I am honored and excited to get to work to materialize the significant opportunities ahead."
3D Systems' restructuring
Quickparts has essentially been sold as part of 3D Systems' wider restructuring, which started in earnest during August 2020, after the firm's revenue fell 11% over Q2 2020. Since then, the company has cut its workforce by 20% and divested parts of its business, with the aim of reducing operating costs by $100 million, and returning to growth by focusing more on its core industrial and healthcare verticals.
Working towards this goal, 3D Systems opted to sell its Battery Ventures and Cimatron arms as well as divesting its medical simulation division, Simbionix, earlier this year, in deals raising $65 million and $305 million respectively. At the time, the company stated that the moves would allow it to establish a "singular focus" on 3D printing, and this appears to have worked, as it reported 46% growth in Q2 2021.
Through this restructuring, 3D Systems has accumulated $500 million in capital, which it has reinvested in securing its long-term financial growth. In addition to expanding its facilities in the US and Belgium, the firm has entered the industrial FDM sector with its Roadrunner 3D printer, and bought Oqton for $180 million, in a move that it hopes will boost its annual software revenue up to $100 million by 2025.
The company has also acquired Allevi and Additive Works, with the former designed to bolster its 3D bioprinting offering, after it reported significant progress within its related Print to Perfusion program in January 2021. Following its most recent divestitures, 3D Systems has now announced that its restructuring is over, but that it remains open to making further investments that help "meet increasing demand."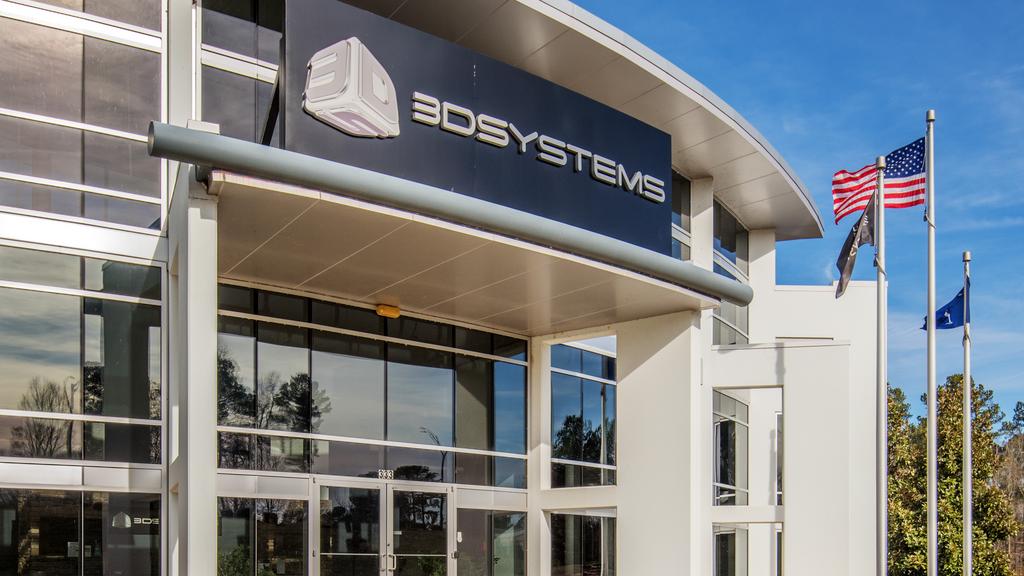 An on-demand production shift?
3D Systems' decision to leave the on-demand manufacturing space is just the latest is a string of business moves that have reshaped the service bureau landscape during 2021. In April, Shapeways announced that it plans to go public via a $410 million merger, that will see it raise around $195 million towards funding its wider expansion.
Manufacturing service provider Fast Radius is also in line to raise a significant amount of capital, after agreeing to a $995 million SPAC merger in July 2021. Once the deal is finalized, the company expects to generate $445 million, which it intends to plough into its ongoing software development and facility expansion strategy.
Elsewhere, Stratasys has undergone a strategic resizing of its own, but unlike 3D Systems, it has opted to continue in the on-demand manufacturing sector, and hold onto its Stratasys Direct subsidiary. The company was even able to expand its addressable market earlier this year, by offering four new high-performance nylons to Xometry's customer base.
To stay up to date with the latest 3D printing news, don't forget to subscribe to the 3D Printing Industry newsletter or follow us on Twitter or liking our page on Facebook.
For a deeper dive into additive manufacturing, you can now subscribe to our Youtube channel, featuring discussion, debriefs, and shots of 3D printing in-action.
Are you looking for a job in the additive manufacturing industry? Visit 3D Printing Jobs for a selection of roles in the industry.
Featured image shows Quickparts' newly-acquired Advanced Additive Manufacturing Center in Pinerolo. Photo via 3D Systems.