US 3D printer OEM 3D Systems has announced two new strategic growth acquisitions for its 3D printing business.
The companies in question are Allevi, a Pennsylvania-based 3D bioprinter developer, and Additive Works, a German 3D printing software developer. Made as part of the company's aggressive four-step growth initiative, the two moves are intended to support 3D Systems' regenerative medicine and industrialization efforts respectively.
Dr. Jeffrey Graves, President and CEO of 3D Systems, states, "We continue to deliver on our four-phase plan with an increasing focus on investing for accelerated growth and profitability. I'm excited by the expertise, capabilities and technologies we are adding to the 3D Systems portfolio with Allevi and Additive Works."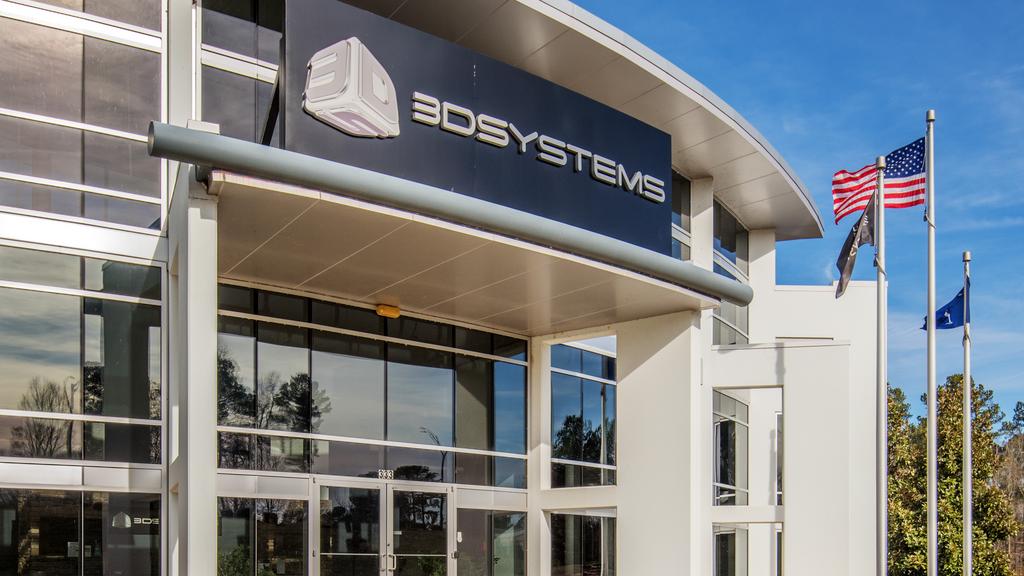 Advancing regenerative medicine with Allevi
January of 2021 saw 3D Systems announce a major breakthrough in its regenerative medicine program, following three years of dedicated research and development. Working with United Therapeutics Corporation, the company aims to eventually 3D bioprint solid human organs such as lungs. Riding off the back of this progress, 3D Systems also announced plans to rapidly expand its regenerative medicine efforts, now acquiring Allevi for its bioprinting expertise.
Founded in 2014, Allevi's 3D bioprinting technology and bioinks are found in over 380 medical and pharmaceutical laboratories across the world. The company enables a whole host of in vivo regenerative medicine applications, including cellular structures that imitate natural tissues, bones, and blood vessels in the body. Users have also found the technology to be useful for in vitro studies and novel drug development applications.
With the acquisition, 3D Systems is better positioning itself to address the rapidly growing field of regenerative medicine. The company expects the sector to grow by more than 15% year-on-year, potentially surpassing $18 billion by 2025.
Graves adds, "Through these investments, we are enriching our solutions portfolio to address a much broader healthcare market, including the extremely exciting market for regenerative medicine, while accelerating the adoption rate for AM across industrial applications."
The drive to industrialization with Additive Works
On the other hand, 3D Systems is looking to accelerate the adoption of industrial additive manufacturing with the acquisition of Additive Works from venture capital firm AM Ventures. After accompanying the Bremen-based software developer for four years, AM Ventures has finally sold its shares, marking the first successful exit of the recently established AM Ventures Additive Manufacturing Fund.
Johann Oberhofer, Managing Partner of AM Ventures, said, "As the leading investor in AM, today we look back on 4 years of excellent cooperation and a great development. Additive Works is a very nice example of how you can build an innovative product and a successful company with a passionate entrepreneurial team coming straight from university."
Founded in 2015, Additive Works specializes in simulation-based 3D printing workflow and print preparation optimization software. Specifically, the company's software uses proprietary algorithms that automatically optimize certain build parameters such as part orientation and support structures. By interfacing seamlessly with a variety of third-party CAD platforms, users can benefit from increased productivity, reduced setup times, and improved part performances, edging ever-closer to high-volume industrial 3D printing.
The acquisition will enable 3D Systems to enhance its existing software portfolio and innovation capabilities, bringing workflow optimization functionality to the industrial markets it already serves. The new offering will include Additive Works' Amphyon and Amphyon plugin products, both of which will continue to be sold as standalone packages.
Graves concludes, "These investments will bring added value to our customers, open new markets for our technology, and result in accelerated growth and profitability that will allow 3D Systems to thrive in the exciting years ahead."
Acquisitions in additive manufacturing
The business side of the 3D printing industry has been hot with several high profile acquisitions in recent months. Additively manufactured electronics (AME) specialist Nano Dimension recently closed a definitive agreement to acquire Nanofabrica, a developer of microscale 3D printing technologies. Under the agreement, Nano Dimension will pay the shareholders of Nanofabrica between $54.9 million and $59.4 million. The news came following the acquisition of machine learning company DeepCube.
Elsewhere, 3D printing service provider Materialise also recently acquired an option to buy software developer Link3D, which it's expected to exercise by the end of 2021. If the contract goes through, the move will allow Materialise to progress towards building a complete cloud-based platform, as well as granting the company access to new customers in North America, Europe and Asia Pacific.
Subscribe to the 3D Printing Industry newsletter for the latest news in additive manufacturing. You can also stay connected by following us on Twitter and liking us on Facebook.
Looking for a career in additive manufacturing? Visit 3D Printing Jobs for a selection of roles in the industry.
Featured image shows 3D Systems' headquarters in Rock Hill, South Carolina. Photo via CBRE Group.