The High Speed Fusion 3D printer is the first industrial FFF additive manufacturing system from the company and was made in conjunction with Jabil.
Named the Roadrunner, the FFF 3D printer is characterized by its high throughput 3D printing capabilities, and will grant users the ability to print high-temperature filaments. Primarily aimed at manufacturers in the aerospace and automotive sectors, the system will form the base of the company's new High Speed Fusion (HSF) platform, complete with a corresponding portfolio of materials.
The move intensifies several areas of tension in the 3D printing industry. Firstly, recent moves by Stratasys into the SLA 3D printing domain, and second, Essentium's High-Speed Extrusion (HSE) platform.
Readers will no doubt recall that Jabil filed an IP infringement lawsuit related to HSE in June of 2019. At the time, Jabil claimed that HSE printers were outdated iterations of the company's TenX 3D printer, which boasted print speeds ten times faster than competing FFF processes. Jabil's technical knowledge in high-speed FFF will feature in the new Roadrunner.
In the case of Stratasys, the inventors of FFF/FDM 3D printing, the company recently stepped up activity in the resin 3D printing segment via the acquisition of RPS. Previously Stratasys had attempted to develop SLA 3D printing in-house, but these plans now appear to be shelved with RPS Neo SLA systems replacing the large-format SLA 3D printer called the V650 Flex.
Dr. Jeffrey Graves, president and CEO at 3D Systems, explains, "By introducing our High Speed Fusion filament printer, 3D Systems will build on the organizational focus that we adopted in 2020, and expand our presence in growing markets that demand high reliability products such as aerospace and automotive."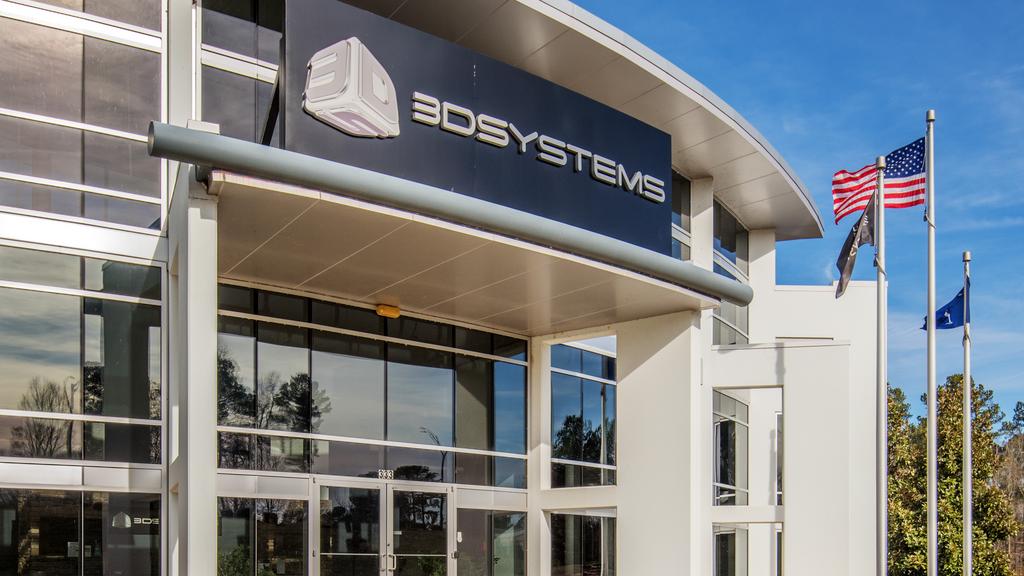 Breaking into a $400 million market
According to 3D Systems, the market for industrial-grade FFF 3D printing currently exceeds $400 million. Existing systems with high-temperature capabilities are often limited by their high costs and low throughput potential. Although details are scarce, the new HSF family of products is expected to remedy this issue by balancing low costs with high throughput manufacturing.
In 2014 3D Systems ventured into the desktop FDM with the Cube and CubePro (you can read our review of the CubePro 3D printer here!), however this company is most wider known for SLA. Indeed, company founder Chuck Hull invented SLA back in 1986, and the company now has one of the largest offerings of industrial resin-based 3D printers in the world with its Figure 4 range.
High-speed FFF with the Roadrunner
The speed of the upcoming Roadrunner 3D printer has been attributed to its new electrical motion control system, which reportedly achieves deposition rates and part precisions "well beyond those of current state-of-the-art production platforms". With excellent temperature capabilities and a large-format build volume, the system will also be compatible with engineering materials such as ULTEM, carbon fiber-reinforced PA, and ESD-safe PETG. Naturally, users will also be able to print with more general-purpose filaments such as ABS.
As such, the Roadrunner is designed for both prototyping and end-use part production for a wide variety of applications. These include manufacturing aids, robotics tooling, molds, aircraft interiors, drone components, and under-dash components for cars.
Graves adds, "Our investments in this solution, and collaboration with Jabil, will allow our customers to increase productivity and performance by using additive manufacturing with a hardware, software, and materials platform that is uniquely designed for the rigors and requirements of an industrial setting."
When will the HSF 3D printer launch?
The partners have been working on application and materials development for over a year now – this is expected to continue throughout 2021. If all goes according to plan, 3D Systems and Jabil will begin shipping the Roadrunner 3D printer sometime in 2022.
John Dulchinos, VP of 3D printing at Jabil, concludes, "We are proud of the progress the Jabil and 3D Systems teams have made and the ability of this solution to overcome the historical system and subsystem level limitations of current market offerings. Jabil understands the needs of a large-scale manufacturing environment and we look forward to continuing to collaborate with 3D Systems to make this new system available to the marketplace while also using it within our own factories."
Subscribe to the 3D Printing Industry newsletter for the latest news in additive manufacturing. You can also stay connected by following us on Twitter and liking us on Facebook.

Looking for a career in additive manufacturing? Visit 3D Printing Jobs for a selection of roles in the industry.

Featured image shows 3D Systems' headquarters in Rock Hill, South Carolina. Photo via CBRE Group.