The 2021 3D Printing Industry Awards shortlists are open for voting, have your say now.
Industrial machine shop Sivó has become the first in Spain and Portugal to integrate 3D printer OEM Meltio's hybrid manufacturing capabilities.
Supported by Meltio's official sales partner in the region, Sicnova, Sivó will leverage the Meltio Engine hybrid metal 3D printing system to improve its glass mold repair process and complete a project that has been in the works since 2016.
"We are thrilled to be working with Sivó and Sicnova, as the collaboration between sales and integration partners within the Meltio ecosystem is critical to fast-track technology adoption in a territory," said Gerard García, Head of Marketing and Sales at Meltio. "With Sivó's expertise, we are now able to bring an end-to-end solution to customers that require hybrid manufacturing capabilities in Spain and Portugal."
The Meltio Engine
First launched at Formnext in 2019, the Meltio Engine is a modular 3D printing cell designed to integrate seamlessly with CNC machines, robotic arms and gantry systems to enable hybrid manufacturing. The company unveiled the latest version of its Meltio Engine in November last year, equipped with a number of upgrades to enable the fabrication of fully dense metal parts in an affordable and accessible manner.
The machine operates on the same proprietary wire- and powder-compatible Laser Metal Deposition (LMD) 3D printing technology that drives the company's M450 3D printer. The system is characterized by its patented LMD toolhead, which utilizes multiple high-power lasers to melt metal feedstock directly onto a substrate below, resulting in the production of fully dense metal parts.
The multi-metal process uses commodity welding wire, which according to Meltio is the cleanest, safest, and lowest cost metal feedstock currently on the market.
Just last month, manufacturing technology products and services provider Phillips Corporation announced it had combined the capabilities of the Meltio Engine and with a CNC machine tool system from Haas Automation to form a hybrid manufacturing platform, the Phillips Additive Hybrid.
According to Phillips, the ability to offer both additive and subtractive manufacturing technologies in a single machine has the potential to provide cost and complexity advantages that have not been accessible before.
The first Meltio Engine integrator in the Iberian Peninsula
Sivó is officially the first in Spain and Portugal to integrate the Meltio Engine into its operations, delivering hybrid manufacturing capabilities. The machine's CNC integration enables the creation of highly complex large parts with machining tolerances in a single step, bringing new capabilities to a wide range of industries and applications.
Sivó produces large-size molds, models and prototypes, alongside undertaking valve repair and adjustment operations. The firm's machining department has become an increasingly important part of its business in recent years, producing parts with high technical complexity. To further improve the department's capabilities, Sivó decided to install the Meltio Engine CNC integration into its Haas UMC-1000SS machine.
With the integration completed and ready to use within just one week, the firm plans to leverage the system to improve its glass mold repair process.
"Meltio's technology allows us to finish a project started in 2016," said José Sivó Romero, Additive Production Director at Sivó. "Our aim is to advance and automize our glass mold repair process. This revolutionary technology makes the creation of parts possible that otherwise would be impossible to machine, starting from raw material.
"It will allow us to expand the market of our products and to to improve our company on a technological level."
The installation of the Meltio Engine at Sivó was supported by Sicnova, which has been the exclusive distributor of Meltio's technology in Spain and Portugal since 2019.
The company is seeking to continue introducing Meltio's hybrid additive manufacturing offerings to businesses throughout the region that are looking to gain competitive advantages in their production processes.
"Sivó plays a key role in our ecosystem, as an official Meltio Engine integrator for CNC systems," said Agustín García, Sales Director at Sicnova. "At Sicnova we firmly believe in the potential of this hybrid technology, which combines the best of subtractive technology with metal additive manufacturing, for companies in the industrial sector that want to take a step further in their production processes, with a special focus on machining.
"That is why we wanted to count on Sivó, with its vast experience and know-how in this sector, so that our customers have all the facilities and our guarantee to implement this cutting edge technology."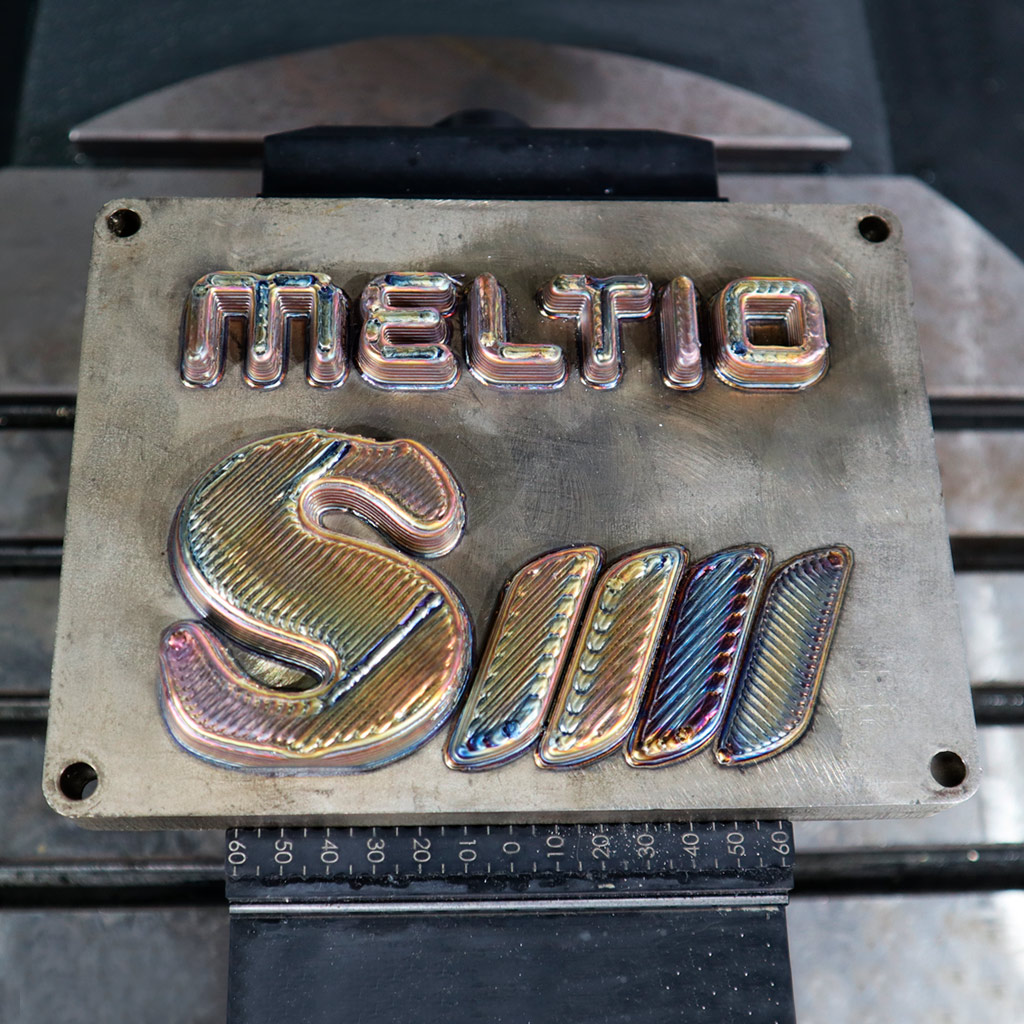 Subscribe to the 3D Printing Industry newsletter for the latest news in additive manufacturing. You can also stay connected by following us on Twitter and liking us on Facebook.
Looking for a career in additive manufacturing? Visit 3D Printing Jobs for a selection of roles in the industry.
Subscribe to our YouTube channel for the latest 3D printing video shorts, reviews and webinar replays.
Featured image shows the Meltio Engine CNC integration into the Haas UMC-1000SS. Photo via Meltio.