New Mexico-based Aerosol Jet Printing (AJP) and Laser Engineered Net Shaping (LENS) company Optomec has announced the delivery of its 500th 3D printer. 
The machine, an Aerosol Jet system, was installed at a division of General Electric (GE). There are now over 20 Optomec 3D printers in use throughout the GE business, implemented for industries such as aviation, healthcare, power, and oil & gas. 
"We are proud to have delivered our 500th Industrial 3D printer, and appreciate the confidence that our customers have shown in our products as we have now surpassed more than $250 million in cumulative sales," commented Dave Ramahi, Optomec CEO. 
"We are seeing increased industrial adoption across target applications in both metals and electronics, which will lead to a continued acceleration in growth."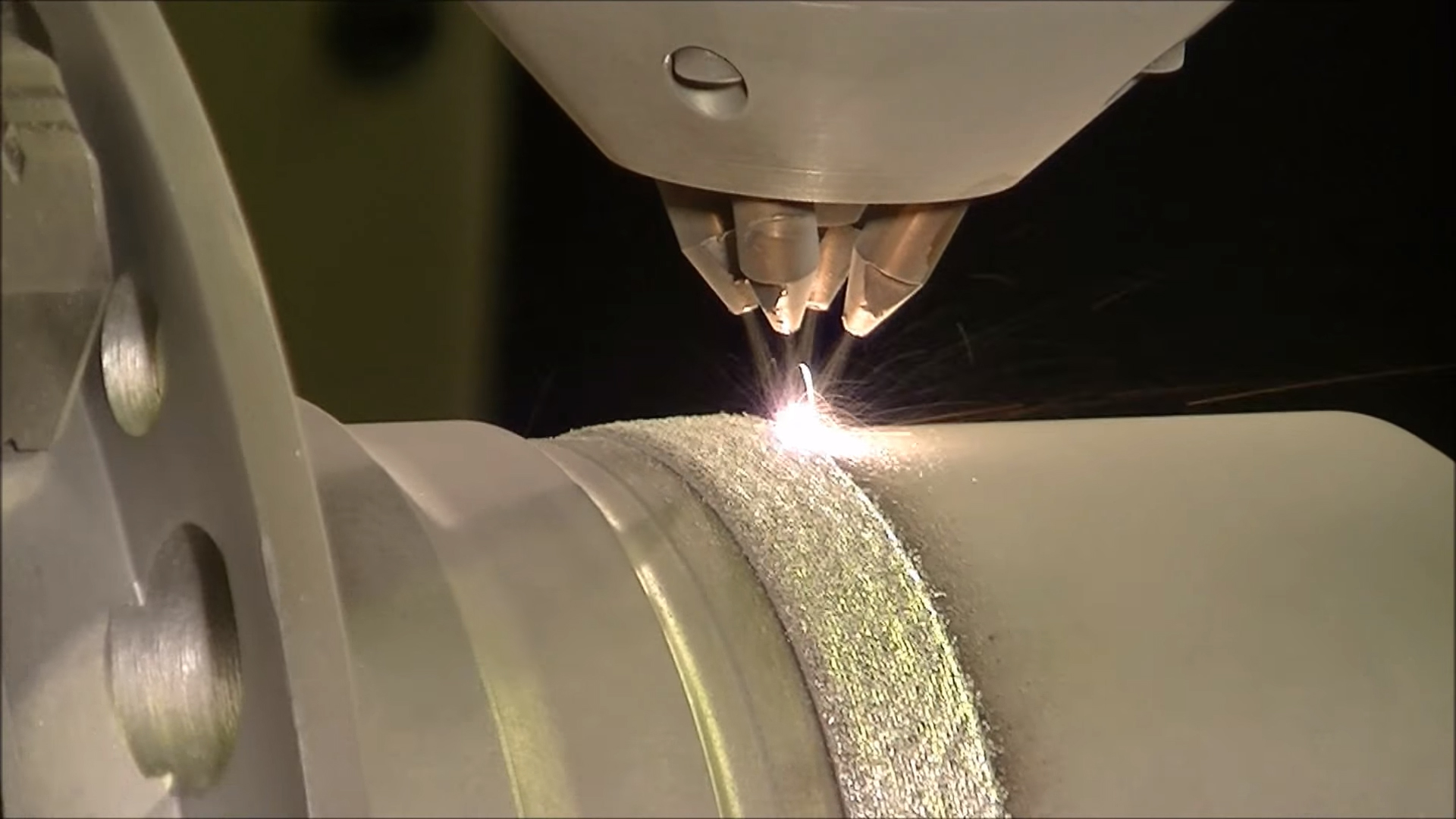 LENS and AJP 3D printing
Headquartered in Albuquerque, Optomec was founded in 1997 to provide proprietary LENS technology for metal fabrication. Developed at Sandia National Laboratories, LENS is a type of directed energy deposition (DED) 3D printing technology. It uses a metal powdered feedstock that is blown through a nozzle and then melted on contact with a laser array. 
The nature of Optomec's LENS 3D printing technology makes it particularly suitable for adding new material to pre-fabricated components. As such, it has been used in applications such as maintenance, repair and overhaul, part repair, and reducing waste.
Optomec's AJP technology, on the other hand, is a technique capable of manufacturing electronics on both 2D and 3D substrates. The AJP process forms structures using small ink-like droplets of metals that can adhere to readymade surfaces, enabling multi-material objects to be made. This eliminates the need for wire bonding – for example, printing electrical connections on 3D stacked die or for LED chip fabrication.
AJP technology has therefore been used to manufacture high-resolution electronic circuits and devices, like strain sensors, wireless Bluetooth transceivers, and small digital-to-analog converter chips. Global defense company Northrop Grumman recently conducted a study with AJP demonstrating the technology as a competent alternative to existing semiconductor technologies. 
Large corporations invest in Optomec 3D printing technology
Optomec now has 500 systems installed in over two dozen countries across North America, Europe, and Asia. Of the installed base of 500, almost 300 consist of its AJP systems, the remainder are LENS AM systems. 
Optomec offers a full range of LENS 3D printers, with a total of seven systems in the line. The most recent releases include the LENS CS 600 and CS 800, launched this year by the company. Optomec also recently introduced a new deposition head, known as LDH 3.X, as an optional upgrade for LENS system models. It's AJP technology is made up of four systems, including the 5X, Flex, HD and Print Engine. 
As well as GE, Optomec customers also include multinational electronics company Samsung Electronics, who commissioned an Aerosol Jet 5X System in June 2019. Earlier in the year, Optomec also entered into a partnership with Phillips Federal, a leading machine tool supplier for the U.S. government, to resell Optomec LENS systems to the military and other governmental departments. Additional clients include Lockheed, Panasonic, Siemens, Honeywell, United Technologies, Northrop, and NASA. 
Subscribe to the 3D Printing Industry newsletter for the latest news in additive manufacturing. You can also stay connected by following us on Twitter and liking us on Facebook.
Looking for a career in additive manufacturing? Visit 3D Printing Jobs for a selection of roles in the industry.
Featured image shows closeup of the AJP Optomec 3D printing process. Photo via Optomec.