One of the fastest growing areas of application for additive manufacturing is in spare parts and repair. Aerospace giants, i.e. Airbus and Boeing, SIA Engineering Company and smaller units like Ohio's Airborne Maintenance & Engineering Services prove that the technology is invaluable to the aerospace sector. Other areas, including logistics and communications, marine & offshore, and automotive, are also introducing 3D printers to improve sustainability.
In the latest example of additive manufacturing for industrial repair, a broken gear shaft from a circa 1960s machine has been saved from the scrapheap by a team at Rochester Institute of Technology (RIT). Using CNC milling machines retrofitted with Optomec LENS technology, the repair takes on a hybrid additive and subtractive manufacturing approach.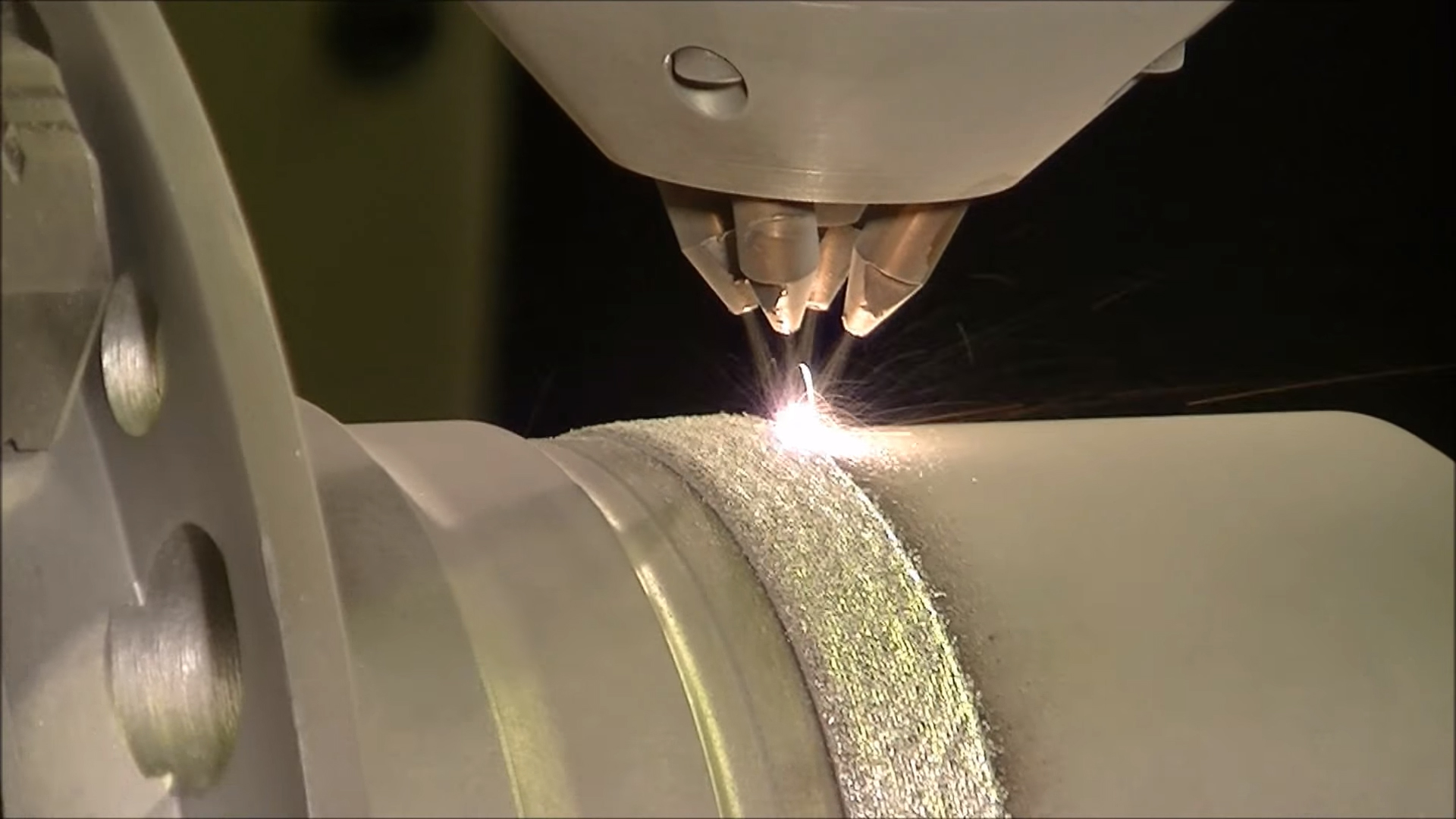 Fixes in a fraction of the time
CNC milling machines at RIT's Golisano Institute for Sustainability were retrofitted with the Optomec LENS Print Engine in 2015. Standing for "Laser Engineered Net Shaping" the LENS system is a metal 3D printing process using powdered alloy feedstock. One of the main advantages of this technology is its ability to 3D print directly onto pre-made, i.e. curved, surfaces.
In the case of the retro gear, used in a system at Hansford Parts and Products a precision machining manufacturer in Macedon, NY,  LENS technology was used to 3D print missing metal teeth.
"Using the 3D printing capabilities available here at RIT," explains Mark Walluk, senior engineer at RIT, "we were able to fix those gear teeth and have Hansford's machine back in use in a fraction of the time. We can do in hours what traditionally can take days or even weeks."
Industrial recycling 
Had additive manufacturing not been available, the part would have otherwise become scrap metal. Bob Krochmalech, Hansford's vice president and chief operating officer, called the project "a complete success."
"I believe in the near future most if not all prototypes will be 3D printed in the manufacturing arena—even in the smallest shops, adds Krochmalech.
"Additive manufacturing is instrumental in the reusing and remanufacturing of parts, and saves raw metal and energy resources for a more 'green' solution. It's changing the way we look at manufacturing and engineering components in the future."
Walluk concludes, "We can certainly replicate the 3D printing solution we developed for Hansford's gear shaft in future applications."
Other context for LENS and RIT
Tongtai Machine & Tool Co., Taiwan recently integrated Optomec's LENS system into its existing CNC machine lines.
And, in 2016, RIT opened the Additive Manufacturing and Multifunctional Printing (AMPrint) Center, an $18 million facility installed with all the latest 3D printing technology including machines from Optomec.
For more of the latest additive manufacturing updates, subscribe to the most widely newsletter in the industry, follow 3D Printing Industry on Twitter, and like us on Facebook.
Also, tell us what you think the best 3D printing application was this year. Make your nominations for the 3D Printing Industry Awards 2018 now.
Featured image shows the repaired gear with news LENS 3D printed and machined gears highlighted. Photo via RIT