New Mexico metal additive manufacturing specialist Optomec has entered into a partnership with Phillips Federal, a leading machine tool supplier for the U.S. government.
Under the terms of this agreement, Phillips Federal will be reselling Optomec Laser Engineered Net Shaping (LENS) systems to the military and other departments responsible for governmental R&D.
Jamie Hanson, VP of Business Development at Optomec, comments, "Our partnership with Phillips Federal will take the LENS technology to U.S. government facilities enabling them to achieve multiple strategic objectives,"
"[…] Phillips has a very long and successful track record of working closely with customers to achieve their objectives, and together with Optomec, we expect to make a significant impact."
LENS for MRO and waste reduction 
Optomec LENS is a type of directed energy deposition (DED) technology.
Using a metal powdered feedstock, blown through a nozzle and melted on contact with a laser array, LENS is well-suited to adding new material to pre-fabricated components. As such LENS, and other related technologies, have found a strong niche in suitability for maintenance, repair and overhaul services, fixing legacy parts, and reducing waste. To expand its LENS repair base for gas turbines and engines, Optomec recently acquired South Carolina CNC and laser cladding machine supplier Huffman LLC.
Through the Phillips Federal partnership, Hanson asserts, "Additive manufacturing technology will improve maintenance and repair operations, get equipment operational faster, and improve supply chain capability all at significantly lower cost than traditional methods."
Researchers at Washington State University (WSU) have also proved that LENS is a prime method for 3D printing multimaterial metal parts, and the U.S. Department of Energy (DoE) Critical Materials Institute (CMI) is applying the method to create high-strength magnets.
Additive manufacturing solutions for the military
In the market for over 70 years, Phillips Federal is one of the largest suppliers of manufacturing equipment to the U.S. government. Speaking to what the Optomec deal means for the company John Harrison, Vice President of Phillips Federal, says, "The agreement enables Phillips to continue to provide the best additive manufacturing solutions to maintain the readiness of the military and advance the research and development of new innovations and ideas throughout our government,"
"We've seen an increase in the demand for additive manufacturing solutions and our partnership with Optomec will allow us to continue to offer a full range of solutions."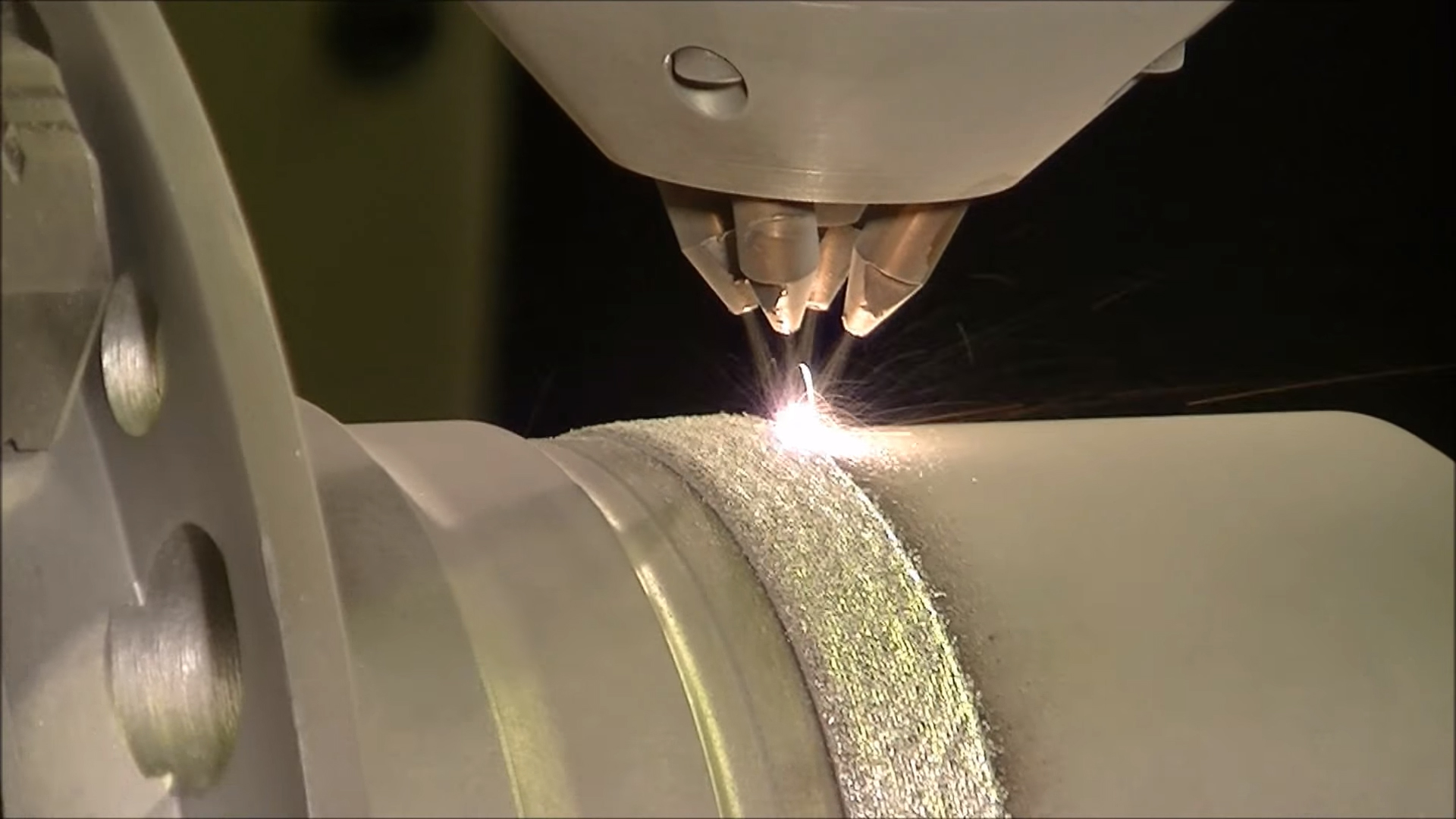 Has Optomec earned a 3D Printing Industry Award this year? Make your nominations now to decide. For all the latest 3D printing news subscribe to our newsletter, follow us on Twitter and like us on Facebook.
Join 3D Printing Jobs to seek new opportunities.
Featured image shows the Optomec LENS 860 closed atmosphere hybrid additive manufacturing system. Photo via Optomec