Welcome to the latest edition of our 3D printing jobs and career moves update for the additive manufacturing sector.
If you are looking for a new position in the industry, we keep our 3D Printing job board updated with the latest positions. You can easily apply to any of the posted jobs after creating a free profile. If you are just about to enter the sector, we offer a guide on how to get a job in the 3D printing industry.
The 3D Printing Industry jobs board is also free to use for employers to find 3D printing experts for their businesses.
Read on for updates on the latest job opportunities at AON3D and Elementum, as well as new hires at Uniformity Labs, Markforged, Collplant, Essentium, AMI, and Rusal America's move to Neighborhood 91.
Channel Sales Manager at AON3D
3D printer manufacturer AON3D is looking to hire an experienced Channel Sales Manager to help expand and manage its network of channel partners. The role is advertised as remote, and will involve driving the company's channel sales strategies and engagements.
The company is seeking an individual with at least five years' experience within OEM channel sales, direct sales, or distribution sales deploying additive manufacturing equipment. The successful candidate will preferably have experience with material extrusion-based 3D printing processes and be able to demonstrate a proven track record of meeting sales targets. In-depth CRM knowledge and ERP experience is also desirable, and you must be able to travel domestically and internationally.
Candidates interested in the position of Channel Sales Manager at AON3D can find the full job description here.
Additive Manufacturing Specialist at AON3D
AON3D is also seeking to recruit an Additive Manufacturing Specialist to work at its office based in Montreal, Canada. The role involves working directly with customers to help them get the most value out of AON3D's products, alongside maintaining and expanding the company's materials portfolio, refining its print processing techniques, and developing applications for its technology.
Successful candidates will have formal education in polymers or polymer processing, such as materials engineering or science, and chemical engineering, and at least one years' experience using FFF 3D printing technology is also required. Those who can demonstrate knowledge of systems or tools such as slicing, STL, or mesh editing, alongside experience with high temperature FFF materials, AON's machines, and quality control will be favored.
Those interested in applying for the role of Additive Manufacturing Specialist at AON3D can view the full job description here.
Scientific Proposal Writer at Elementum
Colorado-based additive manufacturing material developer Elementum 3D is on the lookout for a Scientific Proposal Writer to join its team on a full-time basis, temporarily working remotely. The role involves identifying proposal opportunities, organizing the pursuit of public solicitations, coordinating proposal development, and preparing proposal submissions for the company's 3D printing materials development.
Successful candidates will hold a BS or BA degree in a related field, although a Masters or PhD is preferred, and will have experience working in an aerospace, manufacturing, or R&D environment. Exceptional verbal and written communication skills are required, as is at least two years experience of technical scientific writing within a similar industry setting to those listed above.
The role is offering a salary of $70,000-$115,000 dependant on knowledge and experience, alongside benefits ranging medical, dental, vision, wellness support, and life, and health savings accounts.
Interested candidates for the role of Scientific Proposal Writer at Elementum can view the full description and additional application instructions here.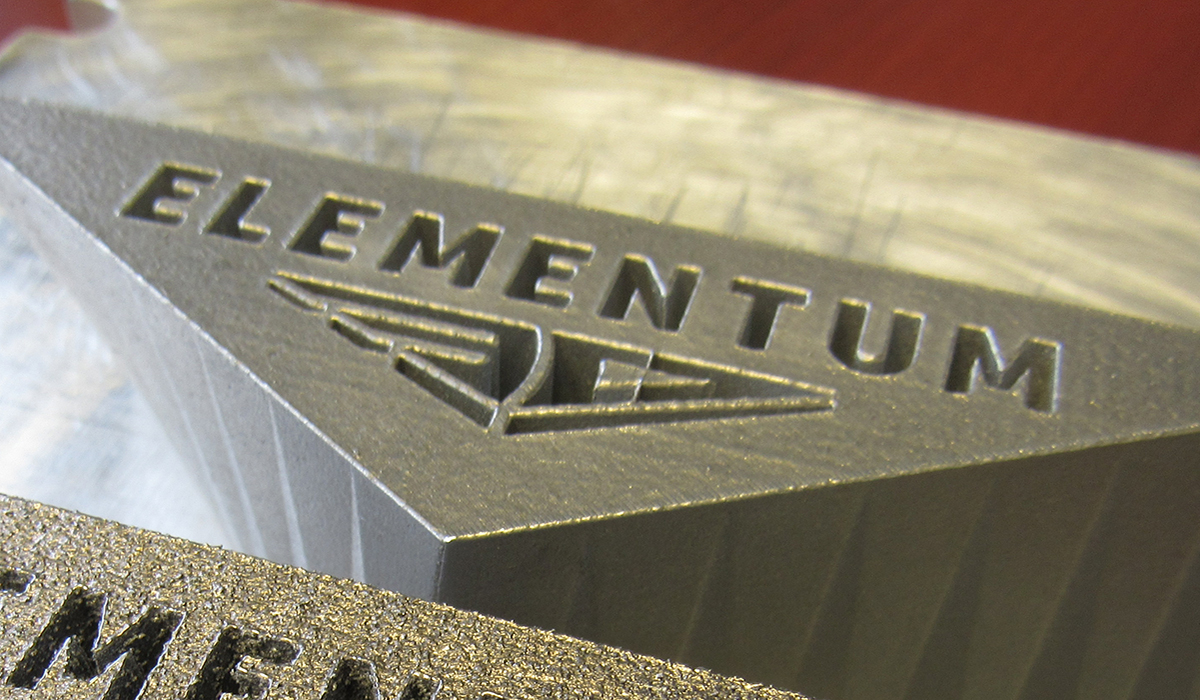 Uniformity Labs appoints former GKN Sinter Metals President to Board of Directors
3D printing materials developer Uniformity Labs has appointed the former President of GKN Sinter Metals Christon Franks to its Board of Directors, following a number of recent high profile additions and the completion of a $38.35 million Series B financing round in February.
Franks brings to the Board more than 30 years of experience leading international businesses within the automotive, electronics, and general industrial sectors with a focus on metals. His most recent role as President at GKN spanned eight years, within which he was responsible for the company's operations in North and South America, Europe, and Asia, and established the path to market for technologies such as additive manufacturing.
"Chris is a highly respected and proven leader in the field of powder metallurgy," said Uniformity CEO Adam Hopkins. "He brings global commercialization skills and deep knowledge of the metal component manufacturing landscape to our board, which we will call on to help us deliver the full potential of AM.
"We have put together a team of executives and advisors who are some of the best technical and commercial minds in the industry; their experience will be invaluable as we continue to grow our business."
CollPlant appoints AM exec to Board of Directors
Israeli bioprinting firm CollPlant has appointed Hugh Evans to its Board of Directors, bringing extensive 3D printing technology and investment experience to the company. Evans currently serves on the boards of four manufacturing technology firms including Factory Four, ZVerse, 3DM, and is a Non-Executive Chairman of Culinary Printworks.
Evans also previously served as Senior Vice President of Corporate Development and Digitization at 3D Systems, where he led the company's M&A, venture capital investments, joint ventures, and technology licensing activities.
"Hugh brings significant insights and experience that will be invaluable to CollPlant as we continue to execute our strategic vision," said Yehiel Tal, CEO of CollPlant. "His achievements as a senior executive and board member, complemented by his notable expertise in the 3D printing industry will undoubtedly serve us well as we continue to grow.
"Hugh is an excellent addition to our board of directors and will play an integral role in our mission to help people live longer and better through our innovative collagen technology."
AMI announces appointments to SMLC unit
Advanced Manufacturing International (AMI) has announced appointments to its Strategic Advisory Council (SAC) and Board of Directors of its Smart Manufacturing Leadership Consortium (SMLC). In addition, AMI Vice President of Business Development Dan Nagy has been named Managing Director of the SMLC.
The SAC, which works in conjunction with AMI's membership community, will be led by Chair Michelle Pastel, Senior Manager of Manufacturing 4.0 at Corning Incorporated, and Vice Chair Lance Fountaine, Global Operations Automation Digitalization and Analytics Leader at Cargill. Other appointments to the SAC include Robert Graybill of Nimbis Services, Larry Megan of AMI, Doug Stevens of Finkelstein Consulting, Denise Swink of Swink Consulting, and Jim Wetzel of NxGen Group.
Meanwhile, the Board of Directors will worth with Nagy to oversee the operations and resource allocations for AMI's programs and activities. The Board will be led by Chair Dean Bartles, President of FSME, FASME, and MTDG, alongside MTDG Vice President and CFO Gene Berkebile who will serve as Secretary and Treasurer. Also joining the Board are George Barnych, Vice President and CTO of MTDG, and Stephan Biller, Chief Strategic Officer at MTDG, and AMI President and CEO.
"It is a privilege to lead and work with this industry member consortium to accelerate the adoption of smart manufacturing technologies," said Nagy. "Peer-to-peer interactions can rapidly manifest innovative solutions to the implementation challenges that many organizations face.
"With AMI's and SMLC's combined synergies, I believe we can make a significant contribution to realizing a fully digital transformed manufacturing industry."
EssentiumX team of engineers and scientists launched
Texas-based 3D printer and materials manufacturer Essentium has launched an interdisciplinary team of 3D printing engineers and scientists called EssentiumX, which aims to combine knowledge of machines, materials, and manufacturing industries to accelerate applications of additive manufacturing for its customers. The team will be headed by Elisa Teipel, who recently joined the company as it expanded its leadership team.
EssentiumX will test and develop new materials and processes for using the firm's High Speed Extrusion (HSE) 3D printing platform for the US Air Force, in order to advance its expeditionary part production at scale, moving point-of-production to point-of-service.
"Additive manufacturing has the potential to transform what and how things are manufactured," said Teipel. "It has the potential to shift the product ideation to deployment paradigm, transform the economics of manufacturing, and remove supply chain risk.
"The single biggest challenge manufacturers face, however, is having the IP and skills needed to make their AM vision, often multiyear deployment projects, a reality, and to realize the far-reaching potential of AM. This is a problem EssentiumX will solve."
Markforged hires Mark Schwartz to Chief Financial Officer
US manufacturer of metal and composite 3D printers Markforged has appointed Mark Schwartz to the role of Chief Financial Officer, taking over from interim CFO Assaf Zipori who will now lead the company's Corporate Development and Strategy. Schwartz brings more than two decades of finance experience to Markforged, including as a public company CFO, and joins the company from leading computer vision and artificial intelligence retail provider Trax.
With prior CFO roles under his belt in several companies, Schwartz will be an asset to Markforged's ongoing SPAC merger with one which will see it go public on the New York Stock Exchange once complete.
"Mark Schwartz is a seasoned financial executive with deep, relevant experience and a track record of driving results and accelerating growth," said Shai Terem, Markforged's President and CEO. "He's a strong addition to our leadership team, and his experience and track record as a public company CFO will be invaluable as we prepare to become a public company. I look forward to working with him and am confident his leadership will play a crucial role in fulfilling our cision to reinvent manufacturing and execute for our customers."
Rusal America joins Neighborhood 91
This week's roundup ends with news from international aluminum provider Rusal America, which is moving its new aluminum 3D printing powders business to Neighborhood 91 at Pittsburgh International Airport's Innovation Campus.
"By enabling sustainable operations, Neighborhood 91 is an ideal location from which to expand our presence in the AM powders market without compromising on our core sustainability principles," said Brian Hesse, President and CEO of Rusal America. "We remain committed to enabling our customers to play a vital role in the sustainability value chain and to playing an active role in the innovation ecosystem at Neighborhood 91 in the years ahead."
Subscribe to the 3D Printing Industry newsletter for the latest news in additive manufacturing. You can also stay connected by following us on Twitter and liking us on Facebook.
Looking for a career in additive manufacturing? Visit 3D Printing Jobs for a selection of roles in the industry.
Featured image shows the 3D Printing Industry Jobs Board.