Welcome to the latest edition of our 3D printing jobs and career moves update for the additive manufacturing sector. If you are looking for a new position in the industry, we keep our 3D Printing job board updated with the latest positions.
You can easily apply to any of the posted jobs after creating a free profile. If you are just about to enter the sector, we offer a guide on how to get a job in the 3D printing industry.
The 3D Printing Industry jobs board is also free to use for employers to find 3D printing experts for their businesses.
Read on for hires at Sigma Additive Solutions, Carbon, Nano Dimension, America Makes, Protolabs and MakerVerse, in addition to facility openings from Formlabs, Boston Micro Fabrication, Fleet Space, Roboze, B9Creations and more.
New hires at Autodesk, America Makes, Protolabs and more
Kicking off this week's job update with the latest hires, coating and post-coating treatment service provider Lincotek has appointed Andrea Colombo as its CEO. Colombo, who succeeded previous CEO Winfried Schalle on September 5th, has now taken over his predecessor's responsibilities, and aims to draw on his experience in the energy, oil & gas and fintech sectors to take the firm forward.
"We are very excited about Andrea joining as the new Lincotek CEO. His proven leadership and global perspective will be the perfect fit for Lincotek's next chapter," said Lincotek Group owners Linda and Nelso Antolotti. "The experience Andrea has developed during his career will be a key asset to drive first-class customer service while growing Lincotek business worldwide."
Swedish textile brand Coloreel, meanwhile, has hired Elin Wengström as its new VP of Marketing. The company specializes in a form of digital embroidery designed to introduce novel gradients and textures to the textile and fashion industry. To her new role, Wengström brings 20 years' branding, marketing and communications experience, having previously worked at the likes of BMW and Swedbank.
At 3D printing quality assurance software developer Sigma Additive Solutions, the company has announced a shake-up of its European business. Through appointing 3YOURMIND veteran Stephan Kuehr to the role of General Manager of European Operations, the firm hopes to harness his expertise to drive business growth across the region.
"On behalf of the entire executive management team, I am extremely pleased to welcome Stephan Kuehr as a key part of our company's future," said Jacob Brunsberg, President and CEO of Sigma Additive Solutions. "Stephan is a pioneer of the additive industry software ecosystem. We believe that Stephan's industry knowledge, key industry relationships, and strategic vision align with Sigma's growth path."
3D design software developer Autodesk has also announced the appointment of Dara Treseder as CMO from October 14, 2022. When she joins from exercise equipment specialist Peloton Interactive, Treseder will become responsible for the firm's global marketing strategy, as well as overseeing its brand & communications, global demand generation and education business teams.
Prior to joining Peloton, Treseder was CMO at 3D printer manufacturer Carbon, and she has previously held the role of CMO at GE Business Innovations and GE Ventures, in addition to marketing leadership roles at Apple and Goldman Sachs.
Global Inkjet Systems, (GIS) which was acquired by Nano Dimension in January 2022, has announced that Co-founder Nick Geddes is joining its parent firm as CTO, and promoted Steve Williamson to the role of GM. While Geddes is now set to take a leading role in R&D at Nano Dimension, Williamson will reportedly seek to 'create an environment for further growth' at GIS, and further support R&D.
"Since joining GIS I have been inspired by the passion for innovation and improvement that informs the culture, not only in R&D, but across all the teams," said Williamson. "As GM, my vision is to help our people accelerate product development for next generation industrial printing systems, leading to even greater growth and customer success."
3D printer manufacturer Mark One has appointed Alberto Elli to its advisory board. With over 30 years' CEO, COO and CFO experience, most recently as Senior Director of Finance and M&A at Tada Now, Elli will now try to help guide the company through its scale-up phase and internationalization efforts, by identifying potential business opportunities.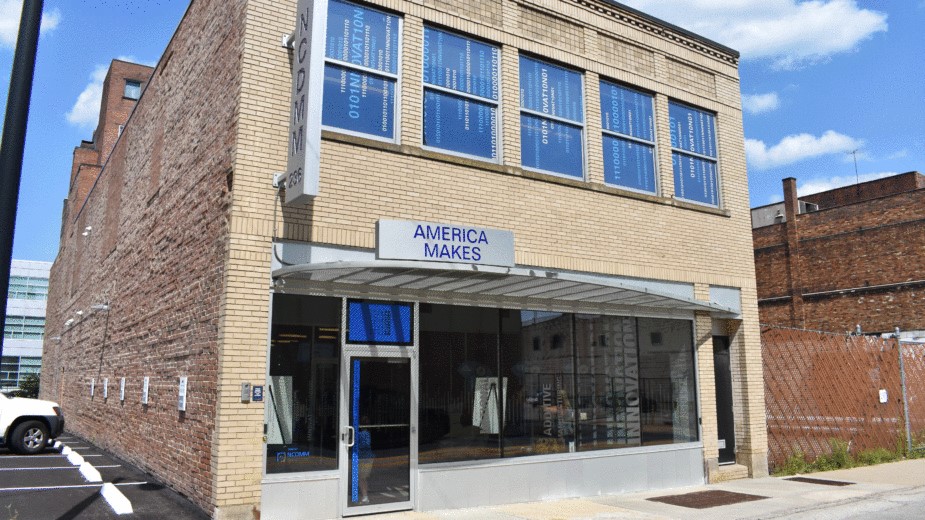 As it heads into its tenth year, national 3D printing accelerator America Makes has also shaken up its executive committee, by adding Rachel Andrulonis, Edward D. Herderick, Stephanie Gaffney, Brian Meincke, Melanie Lang, Nicholas Mule, Brian Rosenberger and Zach Simkin, veterans of firms like Senvol, FormAlloy, Boeing and Lockheed Martin.
"I am very excited to welcome our newest members to the Executive Committee and I look forward to collaborating with such a diverse and knowledgeable group of experts," said John Wilczynski, Executive Director of America Makes. "Each of these individuals shares a passion and commitment to expanding the additive manufacturing ecosystem on a global level, and act as champions for America Makes throughout their respective organizations and market segments."
Manufacturing service provider Protolabs has hired global e-commerce platform Digital River's Oleg Ryaboy as its new Global CTO. At Digital River, Ryaboy served as CTO and Senior VP, roles that saw him transition most of the firm's platform into independent services to accelerate development, as well as introducing AI and machine learning technologies into its core business functions.
"After an extensive search we're extremely excited to welcome Oleg to our leadership team," said Rob Bodor, CEO and President at Protolabs. "With an all-new e-commerce platform and the addition of a distributed network of suppliers, we're entering the next chapter of digital manufacturing. I'm confident Oleg's experience and expertise will help guide us into the future."
3D printing consultancy firm The Barnes Global Advisors (TBGA) has appointed Andy Davis as a Director of Government Programs, and hired Ethan Clare as a Project Manager. While Davis is set to lead strategy and execution in TBGA's efforts to support government clients, Clare is expected to focus on the efficient execution of government programs, advanced manufacturing and supply chain optimization.
"TBGA's top priority is being a trusted partner; we achieve this through customer focus, strategic and technical insights, and effective program delivery," added Laura Ely, TBGA's Director of Programs. "I am ecstatic to onboard Andy and Ethan who are exceptional in their character and capabilities."
Lastly in this week's new hires, on-demand part manufacturing platform MakerVerse has appointed Ward Ripmeester as COO. Ripmeester brings a decade of 3D printing supply chain and operations experience to the newly-created role, including stints as Director of Global Supply Chain at Shapeways and postal business TNT Post.
"We're thrilled to have Ward lead operations," said Dr. Markus Seibold, CEO of MakerVerse. "With our supply chain, we pride ourselves on providing fast lead times, guaranteed quality, and all the technologies needed for companies to bring additive manufacturing use cases to life. Ward is a perfect fit to help us scale in all those categories."
ROBOZE, Formlabs and Fleet Space in facility advances
Moving onto facility news now, a coalition led by the City of El Paso and the University of Texas at El Paso (UTEP) has been awarded $40 million to build out the region's aerospace and defense manufacturing infrastructure.
$25 million of this funding, which has been provided by the US Economic Development Administration, is set to support the creation of a 250-acre Advanced Manufacturing District near El Paso International Airport. The other $15 million will be used to establish an Aerospace and Defense Innovation Network, designed to help advanced manufacturing SMEs and start-ups get off the ground.
"This award will supercharge our efforts to make El Paso a national leader in advanced manufacturing," said UTEP President Heather Wilson. "This sort of award only happens when you have a region working together, so we are very grateful for our partnership with the City of El Paso and the rest of the coalition who developed this grant proposal."
Likewise, through the same Build Back Better initiative, the Southwestern Pennsylvania New Economy Collaborative has been awarded $62.7 million. Using the capital, the group intends to create a robotics and autonomy cluster by offering funding to five promising regional projects that provide long-term opportunities for the area's economy.
In another UTEP development, the university has also broken ground on an $80 million Advanced Manufacturing and Aerospace Center. The facility is expected to provide space for more than 600 college of engineering students to be trained every year, as well as providing a new home for its W.M. Keck Center for 3D Innovation and Aerospace Center.
Elsewhere, at Australian satellite developer Fleet Space, the firm has unveiled a new 3D printing-equipped manufacturing facility. To begin with, the complex will be utilized to create the S-Band Antenna RF Patches used in its satellite constellations, but as company CEO Flavia Tata Nardini explains, it should also enable it to in-source a number of parts.
"Bringing our 3D printing capability entirely in-house rather than outsourcing it offers huge benefits," explained Nardini. "As well as enabling us to make complex components for our current models and future Alpha satellites, it increases efficiency from design to production, making the whole process more cost-effective; and by being fully autonomous, we can eliminate delays in shipping and sourcing."
"We're capitalizing on our existing knowledge and experience of 3D printing antennas and structural components."
In the US, 3D printer manufacturer Formlabs has opened a new 20,000 square foot regional headquarters in Milwaukee. Set to house more than 100 employees in addition to an open concept floor plan, two showrooms, a print farm, and a display of unique 3D prints, the base is expected to facilitate the firm's growth plans and support its local customers.
"Simply put, Formlabs makes hardware to empower anyone to make anything, so we are thrilled to build a team in the original 'Machine Shop of the World,'" said Luke Winston, CBO of Formlabs. "Milwaukee has a deep talent pool of sales and service experts, engineers and other professionals we want on our team, and the region is home to many of our current and future customers."
Microscale Boston Micro Fabrication (BMF) has also opened an R&D facility in San Diego, the BMF Research Institute. It's thought the factory will be used to develop and incubate end-product ideas for the company's micro-printing platform, and mark the beginning of a 'second leg' for it after BMF raised $43 million in funding earlier this year.
"After being in the market for a few years, we now see that there are multiple end-products that are uniquely enabled by our platform," explained BMF CEO John Kawola. "We recently raised additional capital to continue the development of our platform. But these funds will also be used for end-product development and commercialization. We expect these two legs will be complementary to each other."
"We are currently working with researchers, product designers and other collaboration partners on new product ideas."
Over in Italy, industrial 3D printer manufacturer Roboze has opened another complex in Bari, in close proximity to its two other offices in the region. Together, the firm says its facilities cover an area of over 5,000 square miles, "completely dedicated to the development and engineering of the Roboze ecosystem," including printers, software and materials.
Finishing facility news with B9Creations, the resin 3D printer manufacturer has held an event to celebrate the opening of a new office in the Dallas-Fort Worth area. While the firm's HQ is expected to remain in South Dakota, its Texan facility currently houses sales and finance personnel, and it anticipates growing its customer-facing team there further with additional sales and customer support staff.
"The Dallas-Fort Worth metroplex enables access to key customers and high-value markets in the area, from medical devices to luxury goods, aerospace, education and research, and the industrial sector," B9Creations CEO Shon Anderson said at the event. "B9Creations also has key suppliers in the area that support our global manufacturing and supply chain."
To stay up to date with the latest 3D printing news, don't forget to subscribe to the 3D Printing Industry newsletter or follow us on Twitter or liking our page on Facebook.
While you're here, why not subscribe to our Youtube channel? featuring discussion, debriefs, video shorts and webinar replays.
Are you looking for a job in the additive manufacturing industry? Visit 3D Printing Jobs for a selection of roles in the industry.
Featured image shows the 3D Printing Industry Jobs Board. Image via 3D Printing Industry.