US 3D printer manufacturer 3D Systems (DDD) has announced that it suffered a 9% revenue decline in Q1 2022.
As revealed in its latest financials, 3D Systems generated just $133 million in Q1 2022, a significant drop-off on the $146.1 million it brought in during Q1 2021. The firm attributes this decline to the divestiture drive it embarked on last year, and says when adjusted for the sale of these non-core assets, its revenue actually rose by 10% over the same period.
"Despite its many challenges, we experienced continued strong demand for our products and services throughout the first quarter," said 3D Systems CEO, Dr. Jeffrey Graves. "Because we believe that this demand, driven by new production applications of additive technology will be sustained, we are continuing to invest heavily in new product development, along with improvements in our core infrastructure that are necessary to support sustained double-digit organic growth."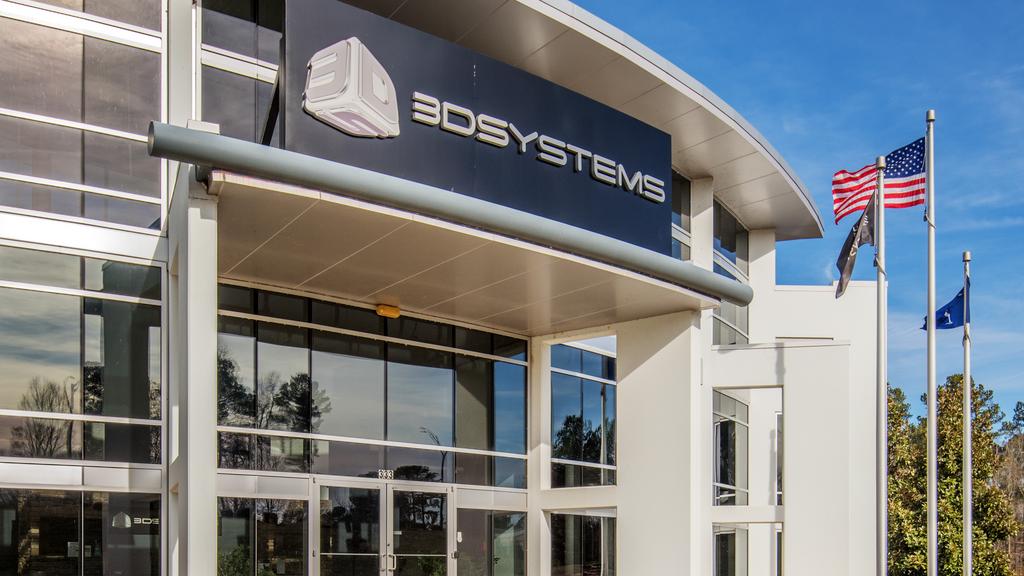 3D Systems' Q1 2022 financials
Although 3D Systems still reports its financials under two segments: Products and Services, it has become less reliant on revenue generated by the latter since selling its on-demand parts business. In keeping with this trend, the firm's Service revenue fell 38.1% from the $52.5 million it generated in Q1 2021 to $32.5 million in Q1 2022.
By contrast, 3D Systems' Product sales rose from $93.6 million to $100.6 million over the same period, something it says is down to the greater adoption of its offering in "production environments." Similarly, while revenue from the company's Industrial and Healthcare divisions fell 6.6% and 11.3% to $68.7 million and $64.3 million respectively in Q1 2022, they grew 15.7% and 4.6% when adjusted for divestitures.
According to Graves, this growth shows the efficacy of the strategic refocus it underwent last year, which has since seen it concentrate on its core Industrial and Healthcare offerings, with the growth of the former outpacing that of the latter, due to "supply chain disruptions and the impact of a new product introduction."
"With our organization now fully-centered on our two business units, we are focused on offering the strongest and most complete portfolio of additive manufacturing technologies, brought together with the most knowledgeable and creative engineering teams," adds Graves. "The effectiveness of this approach, which differentiates us in our industry, was demonstrated in the first quarter with revenue growth in our core businesses of 10% when adjusted for divestitures."
Elsewhere, on the profitability front, 3D Systems GAAP profit margin fell from 44% to 40.4% from Q1 2021 to Q1 2022, primarily due to product mix changes resulting from divestitures and supply issues. The company's operating expenses, on the other hand, increased 16.4% to $77.0 million during the same period, largely because of higher spending on acquisitions and product R&D designed to drive growth.
| | | | | | | |
| --- | --- | --- | --- | --- | --- | --- |
| Revenue ($) | Q1 2021 | Q1 2022 | Difference (%) | Q1 2019 | Q1 2022 | Difference (%) |
| Products | 93.6m | 100.6m | +7.5 | 92.3m | 100.6m | +9 |
| Services | 52.5m | 32.5m | -38.1 | 59.6m | 32.5m | -45.5 |
| Total | 146.1m | 133m | -9 | 152m | 133m | -12.5 |
| Cost of Sales | 81.9m | 79.2m | -3.3 | 86.3m | 79.2m | -8.2 |
| Gross Profit | 64.2m | 53.8m | -16.2 | 65.7m | 53.8m | -18.1 |
Moving from divestiture to expansion
3D Systems' divestiture strategy may have seen it sell what is now known as Quickparts, as well as Simbionix and Cimatron, but it has also reinvested the proceeds from these moves in the acquisitions of Allevi and Additive Works, buying Oqton for $180 million and purchasing Volumetric Biotechnologies, in a deal that could be worth up to $400 million.
During Q1 2022, the company also bought Kumovis and Titan Robotics, specialists in pellet and medical product 3D printing respectively. While these deals were agreed too late in the period to have impacted 3D Systems' sales, it's likely they'll broaden its future addressable markets, with the latter's integration in particular, set to attract new consumer, automotive, aerospace, defense and bureau clientele.
In the shorter-term, meanwhile, the firm continues to launch new lines as a means of driving its Product revenue. Over the last 18 months, 3D Systems has made its industrial-FFF debut with the Roadrunner, qualified new DMP 3D printing alloys, released VisiJet Wax Jewel Red and more, all of which likely contributed to its rising Product income in Q1 2022.
During the last quarter, the company made further additions to its portfolio as well, with the launch of its VSP Bolus offering and two new SLA 750 3D printers, while also teasing more announcements at RAPID+TCT on its last earnings call, suggesting that it plans to double down on its product-led growth strategy moving forwards.
3D Systems revises its outlook
Despite reiterating its FY 2022 guidance last month, 3D Systems has now chosen to narrow it slightly from between $570 million and $630 million, to $580-$625 million, with a gross margin of 40-43%. Though the firm has made it clear that this outlook is based on assumed market stability, it did finish the quarter with a cash balance of $745.6 million, and Graves says it's well-positioned to realize these numbers.
"As we now move fully into 2022, there are clear challenges that all companies are facing, the duration of which is unknown," concludes Graves. "However, I am very encouraged by the resiliency of demand that we continue to see for new production applications of additive manufacturing, driven in part by these same challenges, in combination with the success customers are experiencing as they increasingly move toward full implementation in production-scale environments."
"With our industry-leading breadth of technology solutions and application expertise, I believe we are well-positioned to meet our customers' needs and create value for all of our stakeholders."
To stay up to date with the latest 3D printing news, don't forget to subscribe to the 3D Printing Industry newsletter or follow us onTwitter or liking our page on Facebook.
For a deeper dive into additive manufacturing, you can now subscribe to our Youtube channel, featuring discussion, debriefs, and shots of 3D printing in-action.
Are you looking for a job in the additive manufacturing industry? Visit 3D Printing Jobs for a selection of roles in the industry.
Featured image shows 3D Systems' headquarters in Rock Hill, South Carolina. Photo via the CBRE Group.