US 3D printer manufacturer 3D Systems has announced two acquisitions, through which it stands to significantly enhance its extrusion additive manufacturing capabilities.
In buying medical-grade 3D printing specialist Kumovis, 3D Systems believes it will now be able "expand its addressable market" within personalized healthcare. With its Titan Robotics acquisition, meanwhile, the firm has also bought into pellet extrusion for the first time, in a move that could allow it to better meet the needs of consumer, automotive, aerospace, defense and service bureau clientele.
"As the leading additive manufacturing solutions partner across industrial and healthcare markets, 3D Systems is committed to meeting the widest possible range of our customers' AM production needs," said Dr. Jeffrey Graves, President and CEO of 3D Systems. "With the addition of Titan Robotics' unique extrusion technology, we will be able to address our customers' need for large build volumes, superior performance and improved productivity at a significantly lower cost."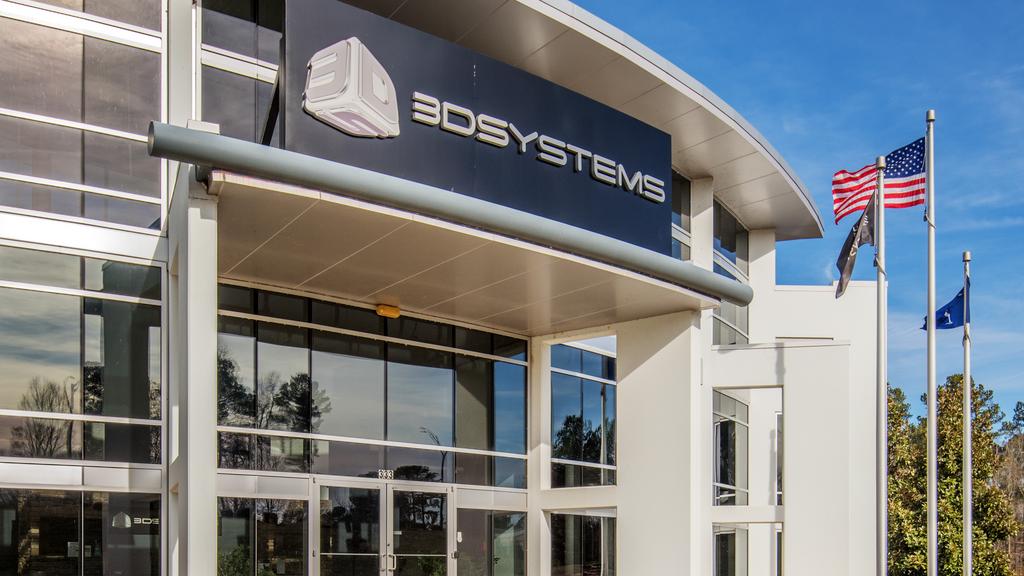 Moving further into industrial FFF
3D Systems' Titan Robotics acquisition is significant, in that the move sees it buy a leading developer of hybrid configuration systems, which can be set up for both pellet and filament extrusion, with a flagship Atlas HS 3D printer that also has subtractive finishing capabilities made possible by its spindle toolhead, making it a 'hybrid' in more than one sense of the word.
Collectively, the firm's modular Atlas machines provide manufacturers with the flexibility to find the best possible FFF format to meet their application. The configurable setup of the systems also allows them to be continually upgraded by users, as a means of introducing new materials and product iterations, in addition to meeting specific cost and performance goals.
Another benefit of adopting direct pellet-fed technologies is that doing so opens up a wider range of materials, with hundreds of formulations ranging from low durometer (soft) to highly-filled resins on the market. Titan Robotics itself has poured a huge amount of R&D into developing its own materials as well, working with the likes of Braskem to launch a new polypropylene resin two years ago.
Thanks to the scalability of its Atlas systems, which feature build volumes up to 50" x 50" x 72" in size, the company has long-hailed their large-format sand-casting, as well as their tooling, jig, and fixture production potential, and through acquiring the technology behind them, 3D Systems believes it will now be able to expand its reach into new markets around the world. 
"Through the innovative modular approach of their printers, we believe the adoption rate of industrial 3D printing will continue to accelerate," explains Graves. "By combining the engineering and applications expertise of Titan Robotics with the global reach of 3D Systems' sales, service and applications teams, we are well-positioned to support our customers across the full range of our markets."
For his part, Titan Robotics' CEO Rahul Kasat says that both he and the rest of the firm's leadership are "thrilled to become part of a world-class organization" like 3D Systems, and they are "excited by the synergies" between the two companies' technologies, which could enable them to "expand the adoption of industrial 3D printing" into new areas.
In 3D Systems' case, the deal, which is set to be wrapped up in April 2022, is also significant as it could trigger a battle for market leadership with Stratasys. While the firm has often focused on SLA, it has now taken another step to reinforce its FFF offering, in a space traditionally occupied by FDM-inventor Stratasys, which in turn, bought over RPS last year, allowing it to better address the SLA market.
3D Systems' Kumovis acquisition
Through its acquisition of Kumovis, on the other hand, 3D Systems has bought the inventor of the medically-oriented 'fused layer manufacturing' (FLM) technology. Currently integrated into Kumovis' R1 3D printer, this extrusion process is effectively designed to enable the precision deposition of high-performance polymers like PEEK, into clinical parts such as surgical instruments and human implants.
Given the polymer's thermal and ionizing radiation resistance, lightweightness and bone-like properties, 3D Systems sees expanding its PEEK processing capabilities as a way of building on its medical offering. Through buying Kumovis, the firm therefore anticipates being able to address further point-of-care applications, including craniomaxillofacial modeling, spinal cage and trauma plate 3D printing.
Additionally, 3D Systems has established FDA-registered, ISO 13485-certified facilities in Littleton, Colorado, and Leuven, Belgium, which have manufactured over 2 million implants and instruments to date. Once the deal is completed in April, the company intends to install Kumovis systems, both at these facilities, and other point of care providers, to enable the more rapid production of patient-specific devices.
"The addition of the Kumovis team – their expertise and technology – will be highly synergistic to our medical business model," adds Graves. "Our proven ability to deliver regulatory-approved, implantable 3D printed medical devices, personalized to improve patient outcomes, to surgeons around the world through our exceptional channel partners, will help ensure that the Kumovis PEEK-based offerings can be brought to market quickly and effectively."
3D Systems' realignment continues
Both 3D Systems' latest purchases align perfectly with the 'strategic refocus' it announced in August 2020. Unveiled fresh off the back of a 20% revenue decline in H1 2020, the company revised strategy has since seen it concentrate on its core healthcare and industrial verticals, and divest any areas of its business that don't align with this plan.
Initially, this restructuring was predominantly focused on divestiture-led streamlining, with Cimatron being sold for $65 million and its on-demand production arm bought for $82 million by Trilantic North America, before being renamed QuickParts.
However, as 3D Systems' financial situation began to improve in late-2020, it started to consider reinvesting in companies that advance its medical and industrial objectives. By May 2021, the firm had announced the purchase of Allevi and Additive Works, and it went on to buy Oqton for $180 million and acquire Volumetric Biotechnologies in a deal that could eventually cost it up to $400 million.
What's clear, is that with its newest acquisitions, 3D Systems appears to be moving further into the FFF space just as Stratasys has diversified its portfolio into SLA, via moves that could see them become more direct competitors in the years to come.
To stay up to date with the latest 3D printing news, don't forget to subscribe to the 3D Printing Industry newsletter or follow us on Twitter or liking our page on Facebook.
For a deeper-dive into additive manufacturing, you can now subscribe to our Youtube channel, featuring discussion, de-briefs and shots of 3D printing in-action.
Are you looking for a job in the additive manufacturing industry? Visit 3D Printing Jobs for a selection of roles in the industry.
Featured image shows the dual extruder system used in Titan's Atlas-H 3D printers. Photo via Titan Robotics.