U.S. 3D printer manufacturer 3D Systems has unveiled plans to expand on its bioprinting program after acquiring Volumetric Biotechnologies for $400 million.
Bought for an initial $45 million, with a further $355 million set to be paid upon the completion of application-specific goals, Volumetric Biotechnologies is a developer of 3D bioprinting technologies, that it says are capable of creating bespoke "world-changing" biological structures.
Through its acquisition, 3D Systems aims to leverage the Volumetric team's expertise to broaden the applications of the 'Print to Perfusion' technology it has developed with United Therapeutics. Rather than focusing solely on bioprinting human lung scaffolds, the firm now aims to develop two further organs, as well as vascularized tissues for human non-organ regenerative medicine applications.
"Our work on a vertically-integrated platform for the 3D printing of organ scaffolds followed by cellularization to create fully-compatible human organs, dovetails perfectly with the work being done by 3D Systems and United Therapeutics," said Volumetric Biotechnologies' Jordan Miller. "Working together, we expect to accelerate these efforts, expanding them beyond lungs to other human organs."
Progressing Print to Perfusion
Over the last fifteen months, 3D Systems has undergone a drastic restructuring that has seen it return to growth by refocusing on the profitability of its core industrial and healthcare verticals. In that time, the firm's strategy has seen it dispense with any subsidiaries that don't match with its wider ambitions, including the likes of Simbionix, Cimatron, Battery Ventures, and its Quickparts 3D printing bureau.
Using the capital generated by its divestiture drive, the company has since been able to re-invest in the growth of its target healthcare and industrial markets. To bolster its offering in the latter, 3D Systems bought Additive Works during May 2021, a former AM Ventures-backed developer of productivity-boosting simulation-based 3D printing workflow software. 
The company has also invested heavily in bioprinting, buying bioprinter developer Allevi to expand on its ability to create in-vivo cellular structures, and it recently announced "tremendous progress" within its Print to Perfusion program as well.
Developed alongside United Therapeutics over the last four years, 3D Systems' Print to Perfusion platform is designed to 3D print scaffolds, which can be lined with patients' cells to create viable, personalized human tissues. To date, the companies have mainly focused their efforts on producing functional human respiratory scaffolds, that provide lung disease sufferers with much-needed transplants.
However, following 3D Systems' prospective acquisition, the firms have now made an amendment to their partnership, which will see them attempt to develop other human organs, and continue working together until at least 2025.
"We are excited to expand our patient-cell-based 3D bioprinting activities into additional organs," added Martine Rothblatt, CEO of United Therapeutics. "This approach avoids the need for immunosuppression, and thus provides a most hopeful pathway to satisfying the huge unmet medical need for organ transplantation."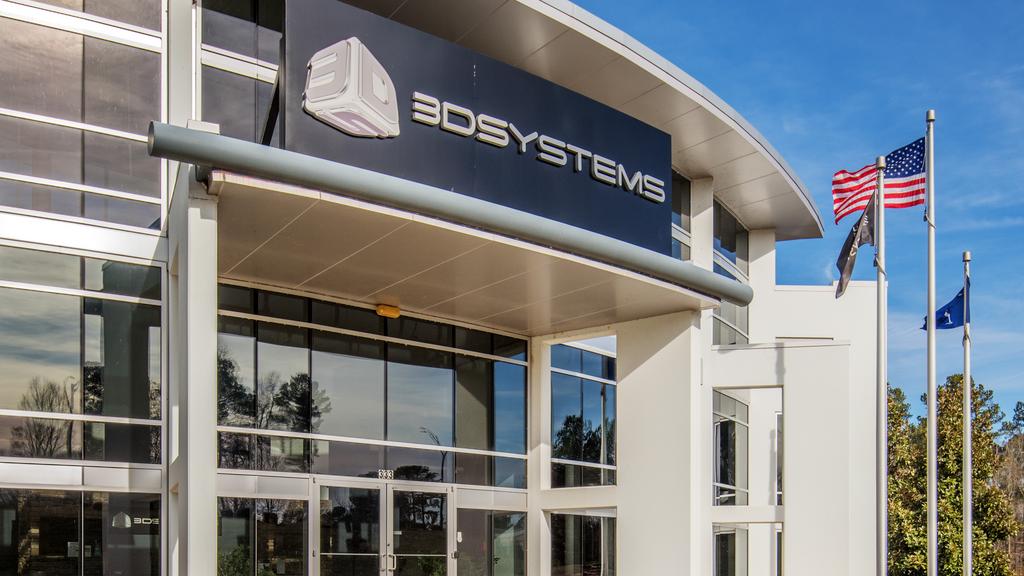 Volumetric's $400M acquisition
Volumetric was co-founded by Jordan Miller and Bagrat Grigoryan in Houston during 2018, with the stated aim of "empowering the next generation of advanced biofabrication," with its bioprinting systems and materials. Predominantly designed to address R&D applications, the company sells just a single bioprinter in the form of the Lumen X, which was first brought to market via a partnership with CELLINK.
Using its bioprinting technologies, Volumetric has set out create viable organs, primarily focusing its efforts on vascularized liver structures, generating expertise that 3D Systems will now inherit via its acquisition, while its soon-to-be subsidiary has also developed proprietary materials, that could benefit its ongoing research.
While the sale of Volumetric is not expected to go through until later in Q4 2021, when it does, the deal will only see a $45 million holding payment being made for the firm. The other $355 million is said to depend on the "attainment of significant steps in the demonstration of human applications," with half of the total $400 million fee agreed being paid in shares.
Once completed, the move will see Miller become Chief Scientist for Regenerative Medicine at 3D Systems, which now aims to establish a 'world-class research' facility in Houston. Within his new role, Miller is set to work with 3D Systems and United Therapeutics to advance their lung 3D bioprinting efforts, and expand their technology's applications into the creation of two new organs, as well as developing treatments for trauma and disease.
The purchase also provides 3D Systems with a means of addressing a growing lab-based demand for bioprinted tissues that support drug discovery applications with its technologies, and according to Hall, the deal "dramatically expands its capacity and capabilities for the development of bioprinted human organs" as well.
"It has always been my dream to develop the capability to manufacture fully-biocompatible human organs to save the lives of millions of people in need around the world," concluded Miller. "I am honored to work with Chuck Hull and his team and look forward to an exciting future together."
Inching towards commercialization
3D bioprinting may still be an emerging technology, but given the number of start-ups whose systems continue to test the limits of cellular viability, surely it's only a matter of time before biofabrication becomes mainstream. One of the growing sector's largest firms is CELLINK, the 3D bioprinting division of the rebranded BICO group, which announced sales growth of more than 600% in its H1 2021 financials.
Elsewhere, biotechnology firm mimiX Biotherapeutics has launched its proprietary cymatiX acoustic bioprinter, which is capable of using sound waves to fabricate multi-cellular tissue constructs. This 'Sound Induced Morphogenesis' technology, is designed to allow research users to overcome the cost and speed drawbacks associated with tissue engineering and regenerative medicine R&D.
In practise, 3D Systems isn't the only company to have made progress producing organ scaffolds either, as earlier this year, Korean firm T&R Biofab also managed to 3D bioprint viable liver tissues. Produced in the form of 'lobules,' similar to those found in the human body, the cells were successfully transplanted into animal test subjects, in a potential step towards future regenerative liver therapies.
To stay up to date with the latest 3D printing news, don't forget to subscribe to the 3D Printing Industry newsletter or follow us on Twitter or liking our page on Facebook.
For a deeper dive into additive manufacturing, you can now subscribe to our Youtube channel, featuring discussion, debriefs, and shots of 3D printing in-action.
Are you looking for a job in the additive manufacturing industry? Visit 3D Printing Jobs for a selection of roles in the industry.
Featured image shows a human vasculature model created using 3D Systems' Print to Perfusion process. Image via United Therapeutics.