The 3D Pioneers Challenge (3DPC) 2022 is inviting innovative companies, start-ups, and students to take part in its seventh edition. Showcasing the latest innovations in 3D printing design, the challenge is this year focusing on "Convergence – disruptive and established industries meet to create a responsible future."
The 3DPC is a prestigious international design award for additive manufacturing processes and advanced technologies, and the winners will be announced as part of Rapid.Tech 3D conference in Erfurt between 17-19 May, 2022.
3D Printing Industry's Editor-in-chief Michael Petch is part of the jury that will select the winners, with the total prizes valued at over €150,000.
The 3DPC platform
The 3DPC has been running since 2015, and has grown to become a platform with a worldwide network where creatives and pioneers from research and industry can come together to bring new, innovative projects to fruition.
Previous winners of the 3DPC include the likes of German med-tech firm Mecuris, known for its 3D printed foot prosthesis and a past winner of Formnext's Purmundus challenge, the University of Arts and Design Linz, and Dutch construction 3D printing group CONCR3DE, among others.
The 3DPC has continued to grow since its inception to welcome an increasingly diverse range of applicants to showcase their 3D printing designs.
The 3DPC 2022
The 3DPC has once again opened its call for entries to innovative companies, start-ups, and students who are seeking to pave the way for technology transfer to enable more sustainable future production.
This edition's "Convergence" theme celebrates the joining of forces between complementary fields like industry and research to culminate in meaningful projects and outcomes. As the 3D printing sector moves increasingly towards industrial production, it faces rising challenges in terms of future-proofing, social impact, and the need for responsible manufacturing.
Sustainability is also becoming an increasingly key challenge to production and with policies like Europe's Green Deal coming to the fore, the additive manufacturing industry is in a decent position to provide some answers to these challenges, both economically and environmentally.
As such, the 3DPC 2022 is inviting pioneers to submit their proposals for technology transfer that will enable more sustainable production in the future, from incremental steps to improve elements of the established additive manufacturing industry to brand new concepts in the start-up and academic spheres. The 2022 award will celebrate winners across 10 categories, namely design, digital, architecture, fashiontech, materials, medtech, mobility, electronics, machinery, and sustainability.
The 3DPC 2022 is offering prizes worth €150,000, including €35,000 prize money. The main winner of the challenge will receive a 3D printed trophy designed and produced by jury member Ross Lovegrove of Lovegrove Studio, the winner of 3DPC 2019 Digital Hyperganic, and competition partner 3D printing software developer Materialise.
Further prizes are made up of 3D printers from several of the 3DCP's partners, including a SKETCH 3D printer from Makerbot, a Formlabs Form 2, and the Ultimaker S5 Pro Bundle. Additionally, software licenses for nTopology's nTop Full Version are also on offer, alongside book prizes from HUBS and av edition.
The winners will be announced at Rapid.Tech 3D in May next year, with the awards ceremony taking place as a hybrid event featuring the best elements from the 3DPC exhibition and virtual presentation. This year, entrants can once again benefit from nTopology's design and engineering software free of charge during the competition to realize their concepts and ideas.
Those wishing to take part in the 3DPC 2022 can find further information on the award, regulations, and registration here, and the submission deadline for entries is the 14th March, 2022.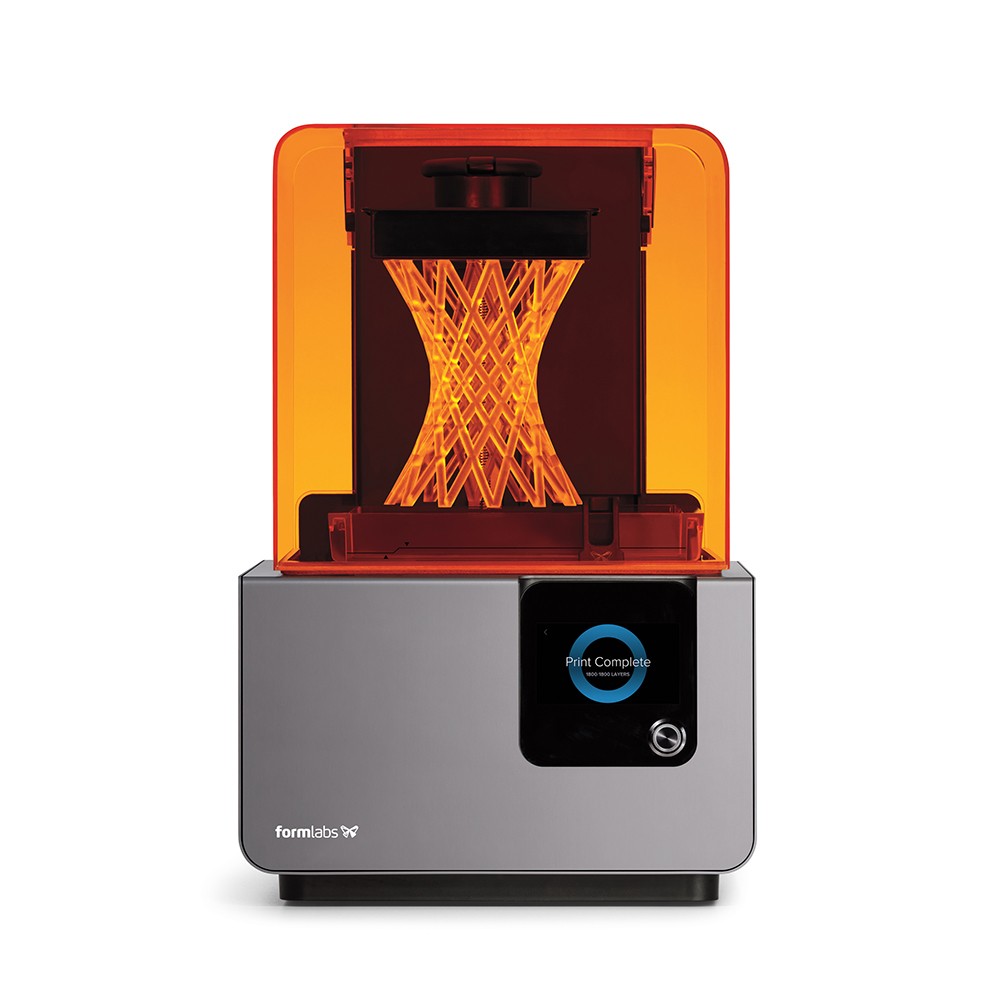 Subscribe to the 3D Printing Industry newsletter for the latest news in additive manufacturing. You can also stay connected by following us on Twitter and liking us on Facebook.
Looking for a career in additive manufacturing? Visit 3D Printing Jobs for a selection of roles in the industry.
Subscribe to our YouTube channel for the latest 3D printing video shorts, reviews and webinar replays.
Featured image shows the 3DPC 2022 banner. Image via 3DPC.