ScanLAB Projects held a workshop last weekend at the Photographer's Gallery in London creating 3D portraits of participants with 3D laser scanners. After being featured in Monday's edition of Sliced, ScanLAB has managed to capture 3DPI's attention again with an immersive 3D experience of Sir John Soane's Museum, also located in the UK capital, and downloadable 3D models of objects found in the house created with funding from the Heritage Lottery Fund.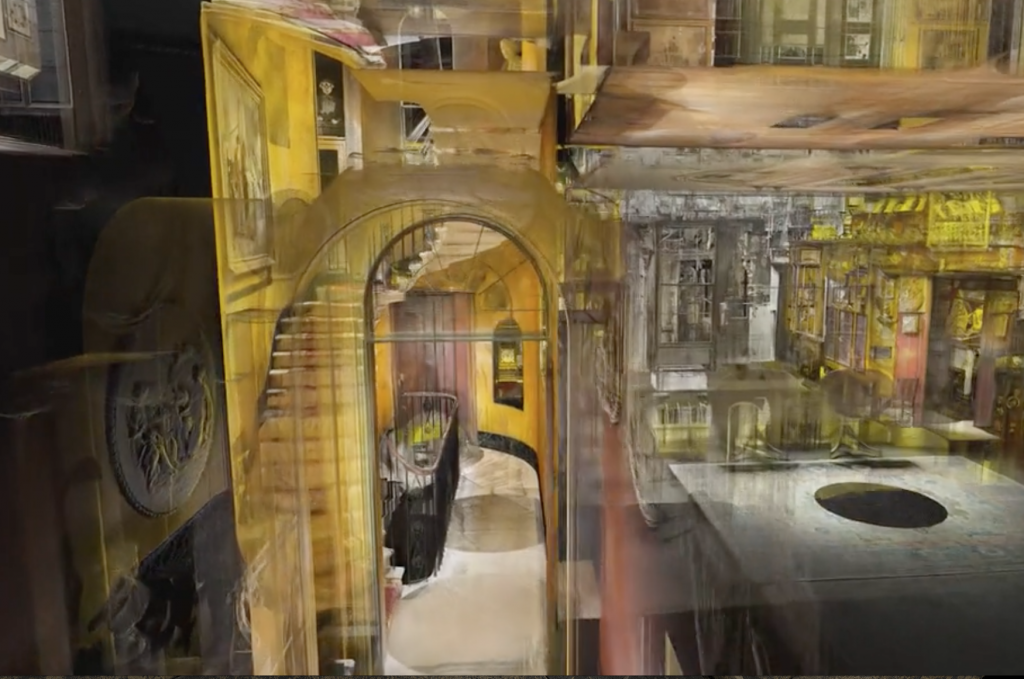 Who was Sir John Soane?
Sir John Soane was a British architect who helped to shape the lasting image of London's skyline. His neo-classical style was implemented in municipal buildings of all kinds and is particularly influential in the building of art galleries. Since Soane built England's first for-purpose art museum, the Dulwich Picture Gallery, in 1817 many galleries built after that time have followed suit with his inventive use of light-wells to indirectly illuminate a space.
The building in which the Soane Museum is now housed used to be part of a series of houses bought, rebuilt and lived in by Sir John Soane until his death in 1837. Throughout his 45 years working on the houses he continually remodelled their interior, turning them into an invaluable educational source for design and architectural students alike, whom he often hosted as Professor of Architecture at the Royal Academy.
In their 3D scan of the museum, ScanLAB Projects have managed to capture all of the fine architectural detail of the rooms in the house, paying particular attention to Soane's Model Room and the Sepulchral Chamber.
3D models
In another section of the explore.soane project, visitors can download 3D models of some of Soane's collection of buildings, and archaeological sites including a model of Pompeii and Soane's design of London law courts. There is also a 3D model of the Sarcophagus of King Seti I which is kept in the Sepulchral Chamber of the Soane Museum.
A digital perspective on the physical world
Not withstanding a visit to the museum itself, the Digital Soane exploration project from ScanLAB Projects may be the best way to experience the architect's commitment to design and detail. It provides a perspective that would truly be unachievable in person.
Some of ScanLAB's other projects include the Dream Life of Driverless Cars for the New York Times which shows the streets of New York from the digital perspective of a car, and models of artefacts excavated from Pompeii for a series by the BBC. You can check out more of their work here.
Featured image shows the front of Sir John Soane's Museum Photo via: soane.org