Ohio-based 3D printing company Tangible Solutions have announced plans to incorporate 3D metal printing to their services. The addition of five Mlab cusing machines and one M2 cusing machine will make them one of the largest users of Concept Laser's machines in the country. Tangible Solution's new 25,000 sq ft facility located outside of Dayton will house the metal-powder bed machines.
Founded in 2013, Tangible Solutions provide a variety of 3D printed services including 3D printing, 3D scanning, and engineering design services. In addition to this, they are focused on: facilitating commercial businesses grow through 3D printing, supporting the use of 3D printing in military and medical applications, and in developing 3D education. Tangible Solutions also offer certification courses with the aim of 'providing the most educated and skilled workforce in 3D Printing.' Naturally the addition of these industrial grade machines will expand their capabilities into the metal printing field.
Equipped with titanium printing functionality, the new Mlab cusing machine will be particularly beneficial for medical and aerospace clients. While the M2 cusing machine will print in a variety of different metals since Concept Laser does not restrict the machines to print solely with their powders. Moving into this new facility in Fairborn, a suburb of Dayton Ohio, the company will also be adding new employees to grow their workforce to over 60 staff.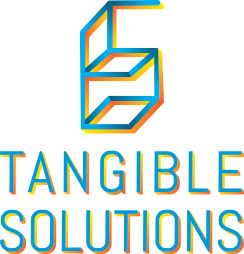 Founders of Tangible Solutions, Adam Clark and Chris Collins stated that:
We share Concept Laser's vision for building a "smart factory" that supports the principles of Industry 4.0: automation, digitization and interoperability of various technologies within a factory. We believe their technology roadmap will only make 3D metal printing more cost effective and flexible.
While John Murray, President and CEO of Concept Laser Inc had this to say:
The team at Tangible Solutions are entrepreneurial and forward-looking; In only three years, they have made a positive impact in manufacturing in Ohio. We are committed to their success.
This acquisition shows growth for the industry and in particular, a rising demand for metal printed parts for use in the medical and aerospace industry. Tangible Solutions have grown three ways: with the new facility, additional workforce, and acquisition of 6 new machines. In order to support this growth the company have required funding through loans from the Fairborn city council. This loan is to be paid back within five years, suggesting the company expects good growth in the next few years.
GE acquiring Concept Laser
Interestingly the news comes after last months announcement that General Electric have agreed to acquire Concept Laser, continuing the multi-nationals strategy for the industrialization of the 3D printing industry. The American company has taken a 75% stake in Concept Laser, with a view to obtain the whole company in a few years. Concept Laser replaced their fellow German company in GE's strategy after a deal for SLM Solutions was scuppered by a U.S. hedge fund. Elsewhere further evidence of the industrialization of 3D printing is visible with the news that Methods 3D are launching seven new additive manufacturing labs offering 3D printing services in the U.S.
Featured image is of Concept Laser's display at IMTS. Photo by Michael Petch.