Energy technology firm Siemens Energy is entering a joint venture initiative with metrology device manufacturer ZEISS to launch a one-stop-shop on-demand 3D printing fulfillment platform called MakerVerse.
Slated for launch early to mid-2022, the platform aims to connect industrial clients with a global network of certified 3D printing suppliers for projects involving design prototypes and producing spare parts on-demand.
In its initial launch phase, the platform will offer core additive manufacturing technologies before expanding into other technologies like CNC machining and injection molding.
Spare part 3D printing at Siemens Energy
According to Siemens Energy, 3D printing has become a key tool for the development and production of its components and spare parts over the last few years.
Equipped with one of the largest fleets of metal 3D printers worldwide, Siemens Energy has entered full serial production of gas turbine parts, such as combustion components and turbine vanes. The firm also leverages 3D printing to repair stressed turbine blades and burner tips, and is continually looking for new additive manufacturing technologies and partners to optimize its supply chain of spare parts.
The firm has previously identified the potential of 3D printing and digitally-enabled distributed manufacturing to mitigate conventional supply chain shortfalls, exposed by the recent Covid-19 pandemic.
The MakerVerse platform
MakerVerse is a joint venture initiative between Siemens Energy, ZEISS, and several venture capital firms, including Ninepointfive ventures. The digital platform is designed to act as a one-stop-shop for on-demand additive manufacturing services for both prototyping and spare part supplies, through connecting industrial clients with a network of certified 3D printing suppliers to complete their projects.
Described as covering the "full technological service spectrum", MakerVerse will initially begin with core 3D printing technologies before branching out to include other on-demand technologies such as CNC and injection molding in the future.
On the digital side, the platform offers multiple features to its industrial clients, such as instant quoting, automated manufacturability checks, streamlined supplier and quality management, and industrial-level quality assurance.
Based in Berlin, MakerVerse will initially target the European market upon its public launch planned for early to mid-2022. In addition to optimizing its spare parts supply chain for Siemens Energy's customer base, the platform will also help to extend the range of 3D printed parts offered to new technologies and materials, such as polymers.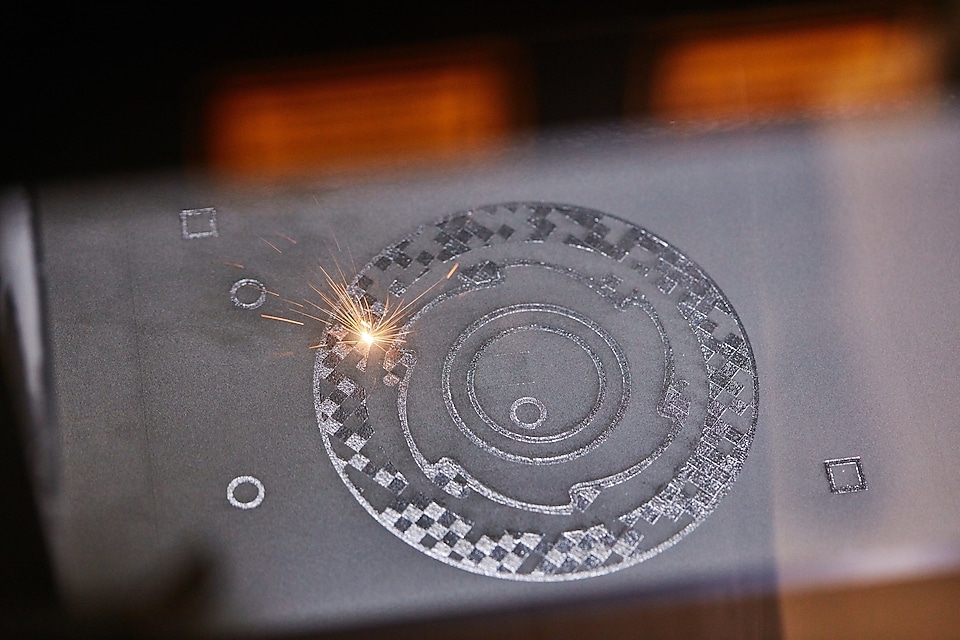 Spare part 3D printing
Additive manufacturing is being leveraged across a multitude of industries for the production of on-demand spare parts, offering reductions in lead times, eliminating the requirement for storing large quantities of parts in costly warehouses, and plugging various supply chain gaps.
In the transport sector, Daimler AG has created a mobile 3D printing center for the decentralized production of spare parts for its buses, while Sauber Engineering has established a 3D printing business dedicated to producing on-demand classic car spare parts. On the railways, Alstom recently produced a set of emergency spare parts for Algeria's Setif Tramways using Stratasys 3D printing technology, while the French National Railway has adopted 3YOURMIND's Agile PLM software to streamline its on-demand spare part production.
The benefits of 3D printing spare parts have also been realized by Royal Dutch Shell, which is deploying the technology to produce just-in-time spare parts for its offshore platforms, and by Replique, which has partnered with Miele to produce and ship 3D printed consumer home appliance spare parts and accessories to its customers.
Additively manufacturing spare parts is also being entertained in space, with Incus and the European Space Agency working together to explore how scrap metals available on the moon's surface could be processed for 3D printing spare parts for lunar stations.
Subscribe to the 3D Printing Industry newsletter for the latest news in additive manufacturing. You can also stay connected by following us on Twitter and liking us on Facebook.
Looking for a career in additive manufacturing? Visit 3D Printing Jobs for a selection of roles in the industry.
Subscribe to our YouTube channel for the latest 3D printing video shorts, reviews and webinar replays.
Featured image shows a Siemens Energy generator. Photo via Siemens Energy.