During last month's Formnext, British engineering firm and metal 3D printer manufacturer Renishaw launched new software and hardware package that aims to improve the quality of Laser Powder Bed Fusion (LPBF) builds through the measurement of acoustics. 
Named InfiniAM Sonic, the acoustic process monitoring software allows engineers to detect acoustic events within the AM build chamber using sensors. This in turn can provide useful information about the build quality of a 3D printed part. Renishaw's new software is intended to complement its existing InfiniAM suite of additive manufacturing monitoring tools. The InfiniAM Sonic package is installed into Renishaw's RenAM 500Q 3D printer as a factory fit option. 
Measuring powder bed fusion acoustics
Included in the InfiniAM Sonic solution are four acoustic energy sensors, capable of detecting vibrations within the build. The sensors collect soundwaves from these minute vibrations, allowing them to be heard, viewed and analyzed within the InfiniAM Sonic software. 
With four high frequency sensors placed in different locations in the build chamber, a difference in time is expected when it comes to detecting vibrations, due to the speed of sound. Using this information, the software has been programmed to triangulate the position of the noise on the build plate, providing a reliable source for the location and magnitude of the noise. The data can also be combined with other information to provide a graphically comprehensive view of the part, and the conditions at the time of build. 
Installed on the RenAM 500Q system, a quad-laser LPBF 3D printer released by Renishaw in 2017, the InfiniAM Sonic package can help users to identify defects in additive manufacturing builds early on to prevent overall failure.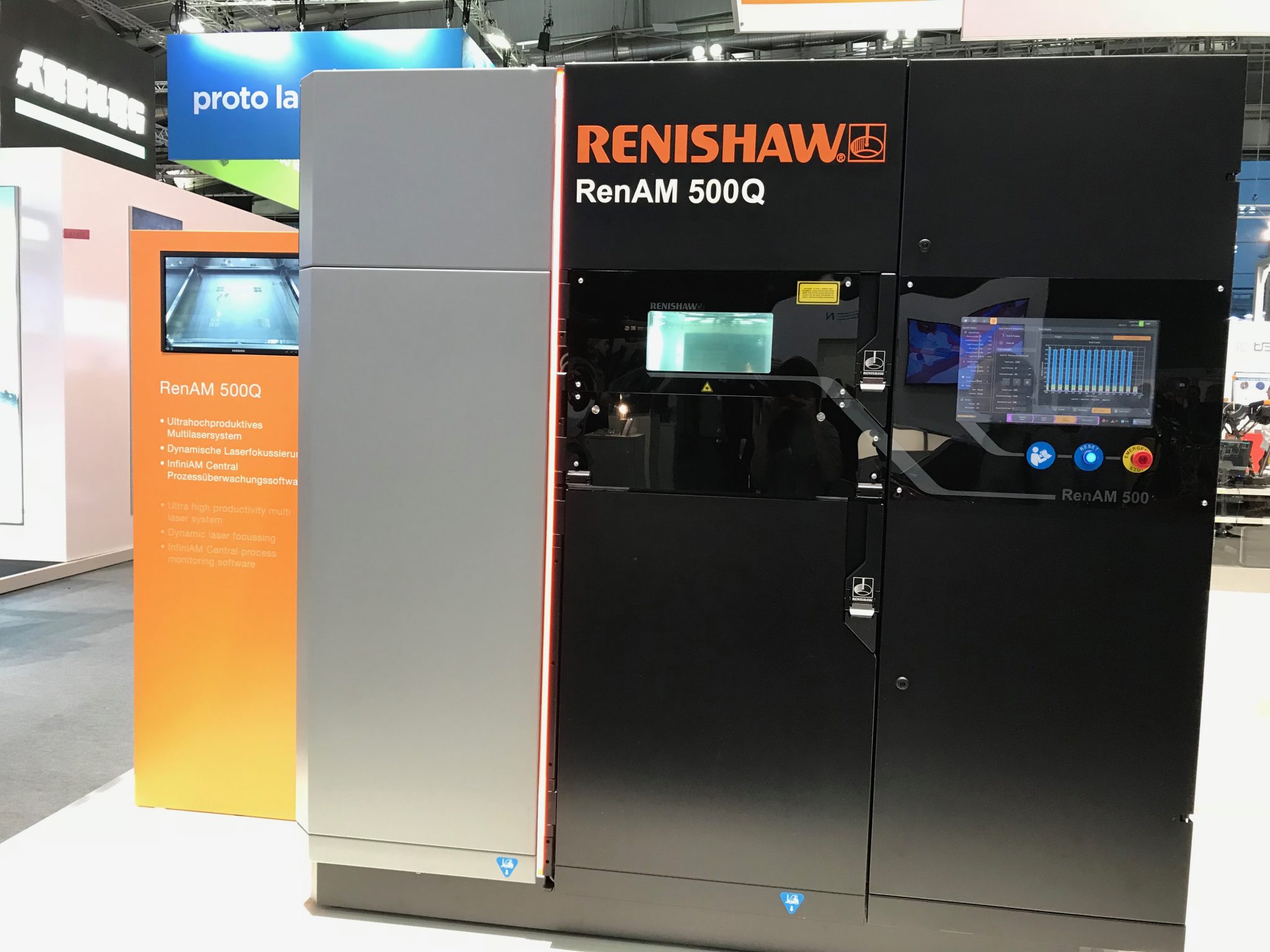 The InfiniAM suite
The InfiniAM Sonic package operates alongside Renishaw's InfiniAM Central and InfiniAM Spectral process monitoring software solutions for LPBF 3D printing. Released last year, InfiniAM Spectral provides real-time spectral monitoring technology which allows manufacturers to gather melt-pool data to enable traceable production and process optimization. The InfiniAM Central software on the other hand offers users remote access to system sensor and build information. 
"Renishaw's InfiniAM software suite makes it a lot easier to understand what is happening during an AM build," explains David Ewing, AM Product Manager at Renishaw. "Spectral and  Central give manufacturers 'eyes' inside their AM component and process – now we've launched InfiniAM Sonic as the 'ears'. These tools help engineers to better understand their AM parts and processes and identify potential causes of defects early on. This is particularly useful whilst developing and validating parts." 
"The more data available, the quicker it is to confirm manufacturing is in specification; root cause investigation is simplified, and if necessary the build can be stopped, saving material and time."
At Formnext 2019, Renishaw also announced a partnership with Seattle-based software company Dyndrite Corporation. Renishaw aims to integrate Dyndrite's Additive Manufacturing Toolkit (AMT) software into its QuantAM build processor.
Subscribe to the 3D Printing Industry newsletter for the latest news in additive manufacturing. You can also stay connected by following us on Twitter and liking us on Facebook.
Looking for a career in additive manufacturing? Visit 3D Printing Jobs for a selection of roles in the industry. 
Featured image shows InfiniAM Sonic Software. Image via Renishaw.