Research at the University of Akron, Ohio has developed a new method of 3D printing by extruding inks from a nozzle in layers and using light to simultaneously cure it. The technique is termed "Direct-print photopolymerization for 3D printing" and works in almost opposite way to traditional stereolithography (SLA).
Direct 3D printing in comparison to SLA
Stereolithography (SLA) is the technique used in 3D printers from companies such as DWS, 3D Systems and Formlabs.
Using light and photopolymers has certain advantages, in particular the resolution and level of detail it is possible to achieve. However, the disadvantage of is that many resins used in the process contain solvents, and so aren't suitable for all applications, i.e. in medicine.
This method from the University of Akron proposes a method of direct writing of ink into a layered object, rather than forming something out of an entire vat of material. The inks are also solvent-free so they can be applied in more toxicity sensitive areas of industry.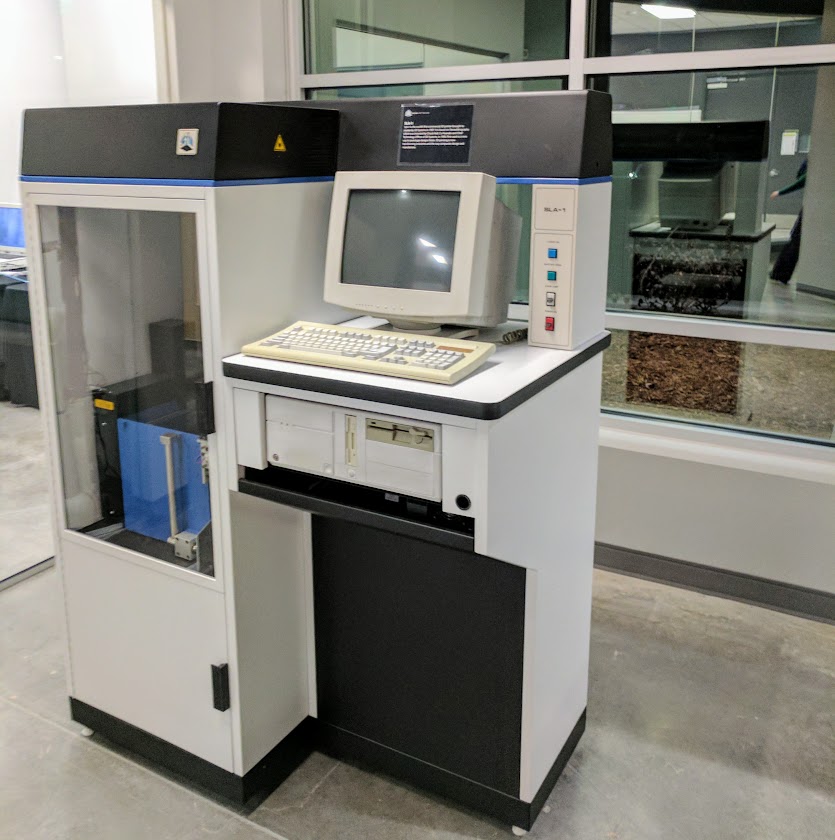 Honey-like inks
The process of direct-print photopolymerization (DPP) relies upon engineering the rheological properties of an ink so that it is liquid when being extruded, for fluidity of design, but quickly becomes solid to allow the formation of layers.
To create the ink researchers used existing resins as a base including FullCure® 930 and TangoPlus from Stratasys. 3D Printing Industry recently took at look at how these resins were used to make a multi-material robotic fish at the Tandon School of Engineering and the Politecnico di Torino. Usually, these resins would be extruded purely as a liquid, as seen in the figure below.
To manage the rate at which the ink flows and becomes solid, fumed silica powders were added to resins, allowing for the honeyed texture, that also cures when an external lamp is applied.
As a result, a type of viscoelastic ink is created, one that is both thick and honey-like, but also stretchy.
"a highly flexible and powerful route" leading towards reliable large-scale 3D printing
Having both viscous and elastic qualities allows for the flow and structural integrity require of a 3D printed object. Engineering the rheology of this material in this way, without such intensive use of light-curing, allows the specific creation of certain mechanical, physical and electrical functionalities with a DPP 3D printed part.
The conclusion of the research paper finds that DPP is "a highly flexible and powerful route for the fabrication of complex 3D polymeric structures". In the future, "a large-scale fabrication process will be investigated while shrinkage and curling due to uneven curing rates across the layer need to be eliminated or minimized".
The full paper on Direct-print photopolymerization for 3D printing can be read here in the Rapid Prototyping Journal 2017. The research is co-authored by Morteza Vatani (PhD) who specialises in the additive manufacturing of metallic and ceramic devices, and Dr. Jae-Won Choi associate professor in the Department of Mechanical Engineering at Akron.
To stay up to date on the latest 3D printing research you can sign up to the 3D Printing Industry newsletter here and follow us on social media here.
Featured image shows the gummy viscosity of honey. Photo by David Burrows on Flickr