Last year, Hero Forge rolled the dice on their new business idea, launching a Kickstarter campaign for a service that would allow users to easily design and 3D print custom miniatures for role playing games. They flew past their initial goal of $95,000 in just three days, ultimately passing nine stretch goals and hitting over $360,000. 3D printing service Shapeways recently gave the founders of Hero Forge a chance to tell their success story on the Shapeways blog.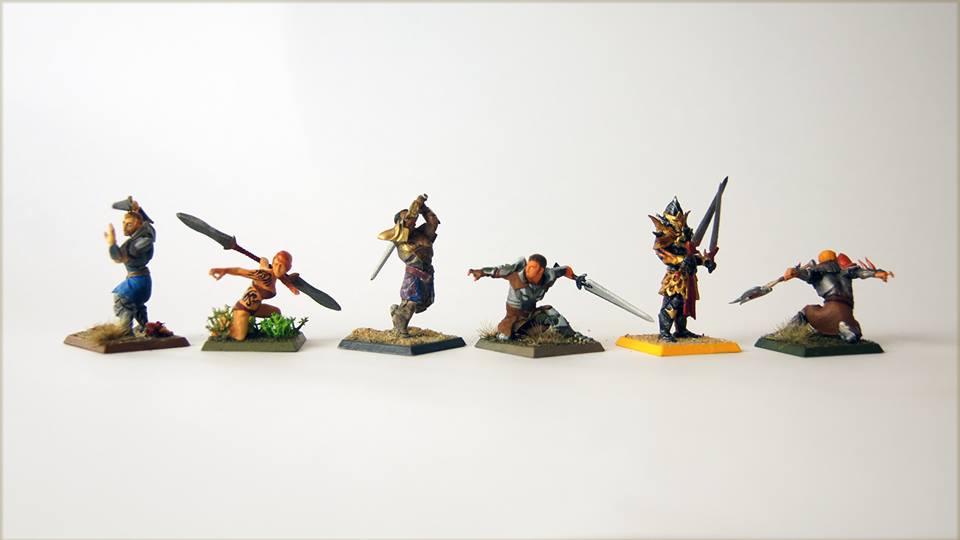 Like many startups, the idea for Hero Forge was developed because its creators wanted such a service and found none in existence. Unfortunately, when they went looking for a place to create customized, affordable 3D printed miniatures they ended up rolling a natural 1. So, they put their heads together and came up with a way to provide an easy-to-use web interface that would allow users to quickly generate an unlimited number of unique figures suited to tabletop gaming.
While the popularity of roleplaying games probably isn't what it used to be, due to advancements in video games, playing tabletop RPGs is still an incredibly popular hobby. Everyone has heard of Dungeons & Dragons, of course, but in recent game updates the publisher has created rules that make it easier to play, if you have a physical miniature that represents you, your fellow adventurers, and the monsters and villains that you're trying to vanquish. That means that the desire for figures that resemble and represent a player's character are in hot demand, and, while there are plenty of companies that mass produce fantasy-themed figures, most people aren't going to find figures that match their character exactly. Enter Hero Forge.
Over on the Shapeways blog, co-founder Joshua Bennett detailed the gestation of their business idea, their road to Kickstarter, and, ultimately, the decision to use the Shapeways 3D Printing API rather than designing their own. You can take a look at their original Kickstarter video here:
Ultimately, it came down to simple expediency. Why should Hero Forge develop their own 3D printing interface and 3D printer factory and distribution network when they already had access to one of the world's best? Using the Shapeways API was also a great way to reduce the risk involved in starting a new business, as well as allowing Hero Forge to focus on what they really care about, the cool figures.
"Using the Shapeways API provides other huge advantages, too. As a start-up, being able to let an established, proven name handle both manufacturing and shipping is a godsend. It lets us focus on what we really want to be focused on: building an amazing service and designing cool great arms, armor, and characters," Bennett explained in his blog post. "There's a lot of freedom and flexibility of material offerings, too. We're taking advantage of that flexibility, offering larger-scale statuettes in stronger, cheaper materials and higher detail, smoother materials for users who want more fidelity in their miniature prints."
If you haven't played around with the Hero Forge mini generator, yet, then you really should; it is a lot of fun. The service offers the ability for users to create all sorts of characters with fantasy, western, modern, sci-fi, and East-Asian weapons, accessories, and costumes. Once you select your genre, you're given gender, body type, face, and racial options. From there, you can fit your character with dozens of costume and item options, giving users a nearly unending ability to customize the body shape, pose, size, and character details that make the figure uniquely one's own.
You can read all about their journey to Kickstarter and beyond over on the Shapeways blog, as well as the original Hero Forge blog. And you can play with the Hero Forge Custom Miniature Generator here.