Hackrod is a startup company looking to leverage 3D printing, virtual reality (VR), artificial intelligence (AR) and machine learning in a platform for building cars and motorcycles. Founded in 2017, the company has launched a crowdfunding campaign to attract investors, and raise a maximum of over $1 million in capital.
Still with 28 days left to go, the company has so far garnered 120 investors and a pot of $72,984, surpassing its minimum goal of $50,000.
Hitting on all the buzzwords of digital manufacturing, the Californian company has set itself an ambitious goal. But does it have what it takes?
The competition
With a budget to stay ahead of the competition, the automotive industry is an early adopter of additive manufacturing. All big names in car manufacturing are gradually implementing 3D printer technology either through pilot projects, or future research and development initiatives. However, the legacy and protocol of automotive giants can make projects relatively slow to take off.
This is where a number of automotive startups have come in, eager to get the edge on next generation car production.
Local Motors, the company behind the 3D printed Olli bus and Strati car, and Divergent3D, makers of the Blade Supercar, are considered to be key competitors of the Hackrod project.
Divergent3D provides customers with the tools necessary to make a custom-made, modular, 3D printed chassis. Local Motors, on the other hand, sells its 3D printed vehicles and services.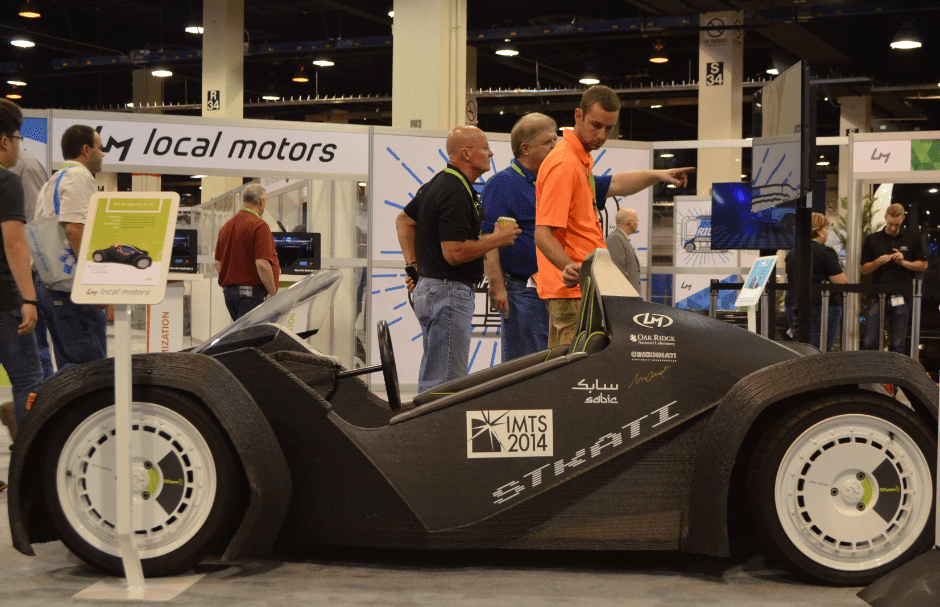 The design-your-own-car model
Hackrod's concept is to provide customers with the digital tools needed to design their own vehicle "as easy as playing a video game." As a proof of concept, the company will build a range of sportscars through its platform. These cars are expected to be made by 2019, though Hackrod "will not hold inventory, own factories, hire laborers, or build cars" itself.
'La Bandita' is the first product of the Hackrod platform. The car is a lightweight speedster that incorporates a recycled Tesla drive train into a 3D printed alloy chassis.
It has been designed with the help of Autodesk, that is tipped to "play a major role in the design and development of the cars," using designs as a test-bed for its Dreamcatcher generative design platform and VRED™ 3D visualization and virtual prototyping software.
From the mind of a stuntman, toy maker and Skunkworks fellow 
The executive team at Hackrod is made up of co-founders Mouse McCoy, CEO, motorcycle racer, stuntman and movie director, and Felix Holst, Chief Product Officer and former VP of Design at Matchbox. Slade Gardner is the company's Chief Technology Officer (CTO). A Lockheed Martin Aeronautics Skunk Works division fellow, Gardner is also Founder of Big Metal Additive, a company set up with the intention of developing large-scale metal hybrid additive manufacturing systems.
The majority of the money raised through Hackrod's capital crowdfunding will be used to hire more members of the team and to conduct further research and development. "If the minimum $50,000 is raised," states the company's MicroVentures page, "Hackrod intends to use the majority of proceeds on future wages ($20,000) to hire a structural engineering consultant, and on research and development ($20,000),"
"If the maximum $1,070,000 is raised, the company intends to use the majority of proceeds of future wages ($350,000) to hire a COO, digital designer, and structure engineer and on research and development ($175,000)."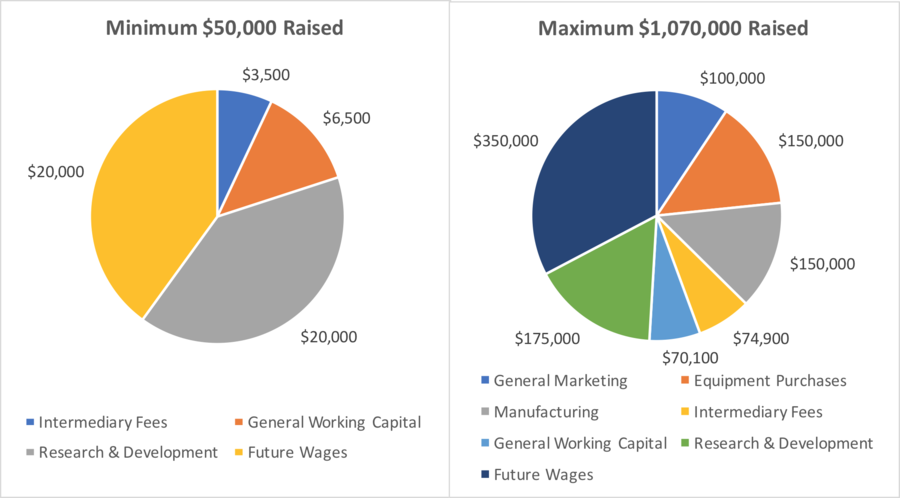 To "empower the everyman to create the vehicle of his dreams or needs"
In relation to the current campaign Holst, the company's CPO, says,"Drawing on our collective experience in Advanced Manufacturing, Industrial Design, Aerospace, Motorsport, Media and Entertainment, we are uniquely positioned to revolutionize the way vehicles are conceived and consumed,"
"Helmed by a movie director, toy designer and rocket scientist, Hackrod's crowdfunding campaign reached its goal minimum of $50,000 in just seven days."
Revealing the vision of the company Hackrod CEO McCoy adds,
"We're drawing from the artistry and individuality of 20th century hotrodding and the rebellious, tech-savvy innovation of the hacker culture to provide the impetus for a great company that will empower the everyman to create the vehicle of his dreams or needs."
For more updates on the latest ventures in additive manufacturing, subscribe to the 3D Printing Industry newsletter, follow us on Twitter, and like us on Facebook.
Nominate innovative applications in the 2018 3D Printing Industry Awards now.
Featured image shows a deconstruction of 'La Bandita' the first car to be designed by Hackrod. The lightweight speedster has 3D printed chassis and recycle Tesla components. Image via Hackrod