According to reports in UK rail industry authority the Railway Gazette GE is looking to apply additive manufacturing to components for its locomotives. If all goes according to plan, this could mean that in the next seven years GE Transportation will have an inventory of up to 250 3D printed train components.
A pilot initiative for 3D printing at GE Transport is underway as part of its Brilliant Factory model, combined with analytics and lean manufacturing in a Digital Thread.
The GE Brilliant Factory 
Based partly in the cloud, GE's Brilliant Factory is a digital platform that collects Big Data from the production line. Machine performance, part inspection and other key metrics are loaded into this system, which allows operators to identify points for improvement and make processes more effective.
3D printing fits into this model as it facilitates lean manufacturing, or less wastage. For example, broken machine components can be fixed using on-site 3D printing, cutting the cost and lead times of third-party replacement. Furthermore, additive manufacturing techniques only use the amount of material required to make a part, unlike CNC machining which relies on cutting away surplus metal/plastic. So in some cases, additive manufacturing is the most cost-effective option.
Lean manufacturing at GE also follows a mixed-model moving assembly line which can be reconfigured as necessary to meet changes in demand – a so-called "Smart Factory" concept.
GE Transportation in Grove City, Pennsylvania, is a showcase facility for the GE Brilliant Factory model. According to 2016 data, the Grove City site had seen a 10 – 20% reduction in unplanned downtime since introducing the platform.
Cleaner, more efficient engines
Dominique Malenfant, Vice President of Global Technologies and CTO of GE Transportation, says that 3D binder jetting is proving of interest to GE's locomotive segment. However, the company does of course have access to GE Additive, which specializes in selective laser melting (SLM) and electron beam melting (EBM) technologies through Concept Laser and Arcam.
Making cleaner, low-emission and more efficient engines is a key pursuit at GE Transportation. A decade since launch, the company's Evolution Series of Diesel-Electric locomotives recently surpassed the 10,000th order milestone. According to the company, the Evolution Series Tier 4 engine, the latest generation in this line, "enables a 70 percent reduction in emissions, which is achieved by recirculating exhaust gases back into the engine through a next generation cooling system."
At present, however, additive manufacturing has not been confirmed as a part of GE Transportation's engine production process.
GE Aviation's LEAP engines, containing a 3D printed fuel nozzle, recently reached the 14,000 order mark. And GE Power has broken its own energy efficiency record with thanks, in part, to additively manufactured components.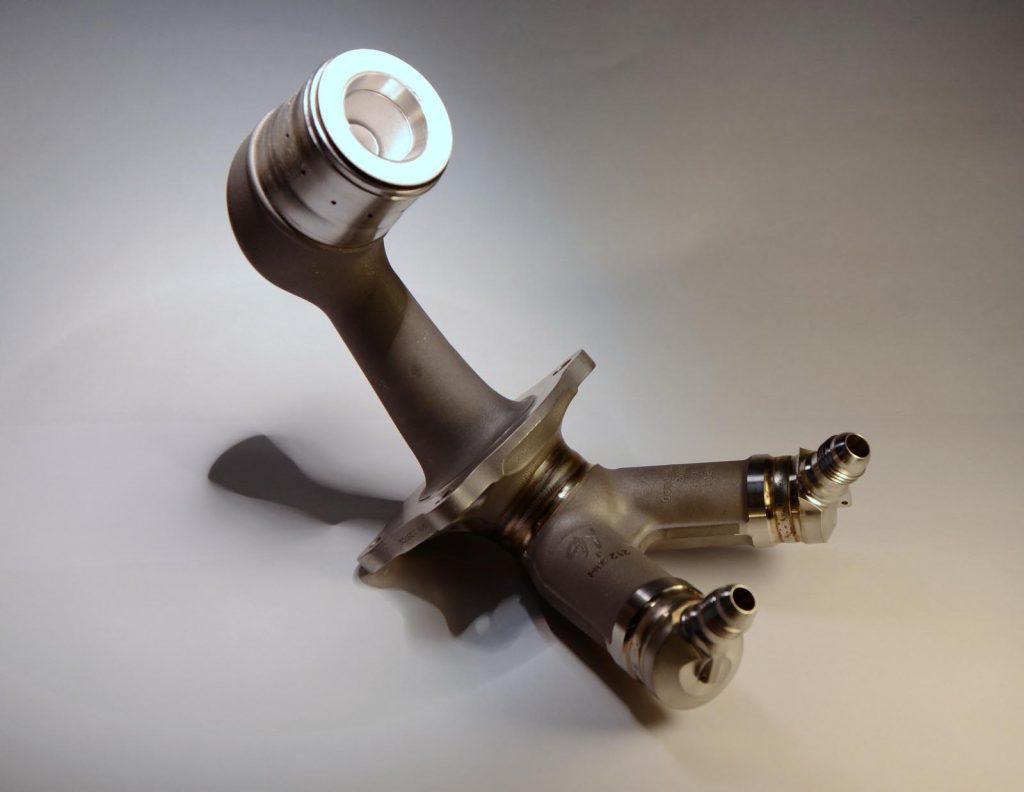 Through 2019, GE Transportation plans to conduct a pilot run of additive manufacturing for locomotive components.
Stay on track with all the latest additive manufacturing news – subscribe to the 3D Printing Industry newsletter, follow us on Twitter, and like us on Facebook. Search and post additive manufacturing vacancies on 3D Printing Jobs. 
Featured image shows locomotives outside GE Transportation, Fort Worth, Texas. Photo via GE Reports