Desktop Metal, an award-winning Massachusetts-based 3D printer manufacturer, has unveiled what is said to be the world's first metal binder jetting system for machine shops at Formnext.
The Shop System comprises of a 3D printer, powder station, and furnace, which is designed to integrate into existing CNC shop operations. Ric Fulop, CEO and co-founder, Desktop Metal, stated, "Our current technology has significantly disrupted low- and high-volume production in metal manufacturing."
"Yet, there was still a real need for a robust solution that also captures mid-volume production and enables affordable, reliable and flexible batch production of complex parts for machine shops. For the first time with the Shop System, machine shops will be able to make that a reality."
The Shop System
According to Fulop, since the launch of Desktop Metal's 3D printing platforms, the Studio System and Production System, the company has "changed the rules of traditional metal manufacturing solutions." As the latest additive manufacturing machine, the Shop System is able to print a batch of complex parts every six to 12 hours. This enables up to 70 kg of steel per day.
Using single-pass binder jetting, the Shop System maintains a spot size of 16 microns per drop, 1600 native single pass DPI and distributes up to 670 million drops per second. This allows for superior surface finishes, bleed control and improved feature detail at high speed. The company reports that the Shop System delivers resolution 33% higher than current comparable single pass binder jetting systems.
Furthermore, a recoating system has been integrated to provide powder bed uniformity for ultra-high accuracy parts. Overall, the Shop System intends to lessen the total number of manufacturing steps needed for increasing shop productivity and capacity.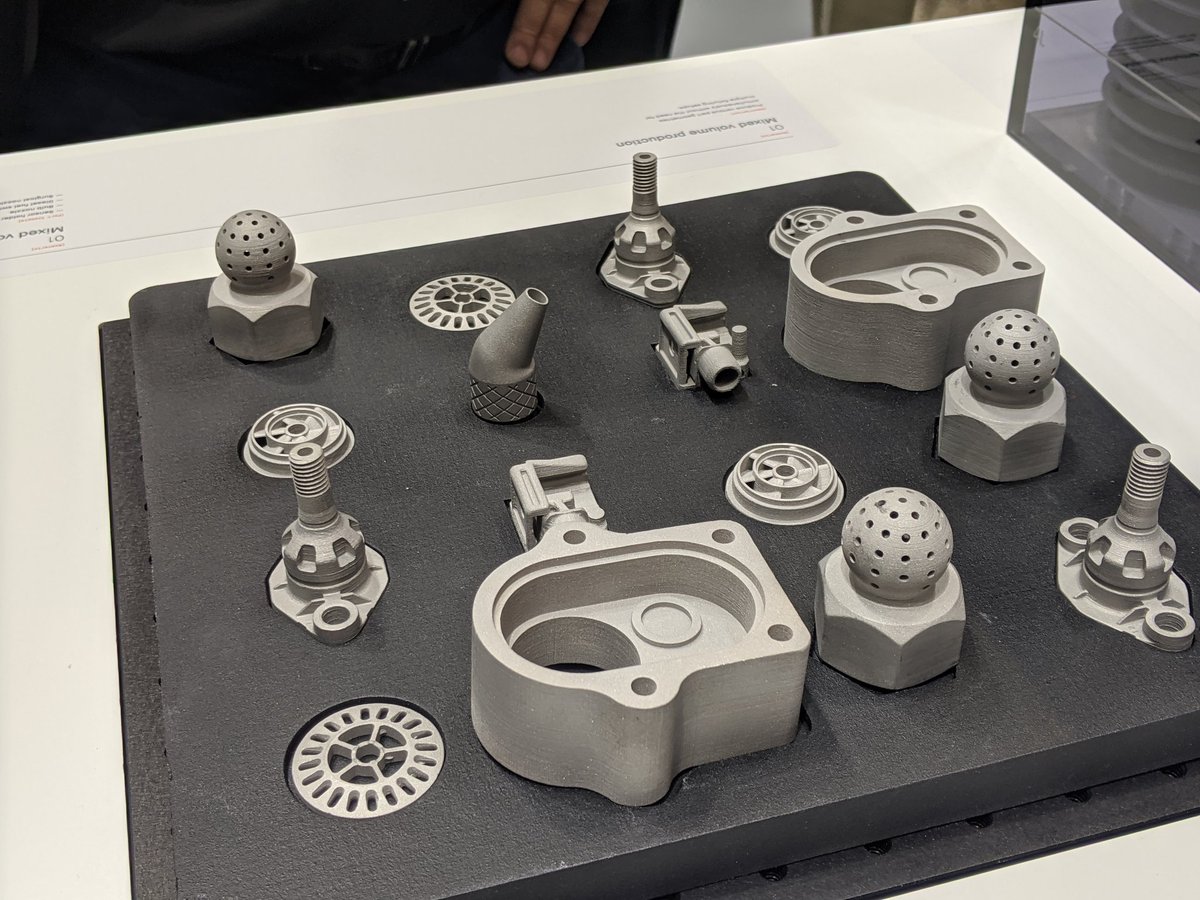 Accelerating machine shop productivity
To accelerate machine shop productivity, users can also create builds with a variety of parts. This eliminates long processes which in turn reduces costs for low volume batches of complex parts. Jonah Myerberg, co-founder and CTO, Desktop Metal, who led the technical development of the system, added:
"Shop owners have been enamored by the versatility, speed and cost reduction that binder jetting technology can provide, but until now, it hasn't been accessible to them. [It] offers users the same fully-dense metal parts at an affordable price that works in harmony with machining on the shop floor."
"What's more, the system enables owners to both save and make money by eliminating tooling costs, lowering lead times, and bringing in new business because of an improved part-cost equation."
The Shop System will be available in the fall of 2020 at a starting price of $150,000 for the 4L version (350 x 220 x 50mm) and scales to $225,000 for the 16L version (350 x 220 x 200mm). It can be found at Hall 11.1, Booth D71 at Formnext.
Catch up with all of the latest 3D printing news from Formnext – subscribe to the 3D Printing Industry newsletter, follow us on Twitter, and like us on Facebook.
Find talent for a project, or advance your career in 3D printing – join 3D Printing Jobs to apply and advertise.
Featured image shows the Shop System 3D printer and Furnace. Photo via Desktop Metal.