Exploring the possibilities for novel materials Brightlands Materials Center, a Netherlands-based R&D facility, has commenced a four-year collaborative project to develop new polymeric materials for use in 4D and 3D printing.
4D printing is a term increasingly popular with enterprises seeking to describe how a 3D print can change its form over time.
This project will focus on unique and dynamic polymers, like vitrimers that demonstrate unusual properties such as self-healing, to lead to new science-based applications with additive manufacturing.
The partners of this project include the Eindhoven University of Technology (TU/e), the University of Maastricht (UM), DSM, a science-based solutions company and 3D printed medical implant specialist Xilloc Medical.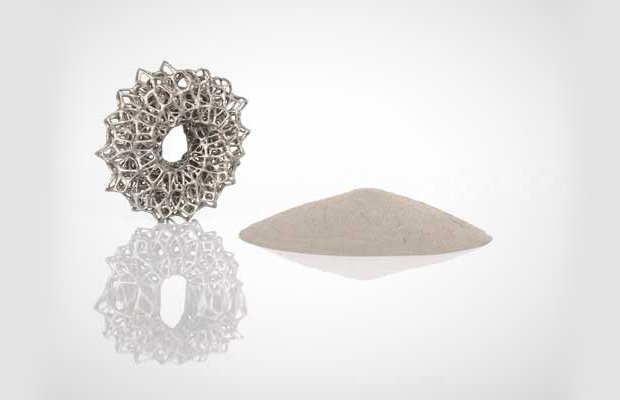 4D printing and smart materials
With properties such as tunable or high elasticity, responsiveness to magnetic fields and structural reversibility, smart materials have helped produce the world's most stretchable 3D printed elastomer, as well as a shrinkable smart ink that enables objects to change size and colour through a reaction to external stimulus.
Going a step further, 4D printing is an emerging technology that allows a 3D printed object to transform. Previous research that produced a shapeshifting chess piece made and a self-folding 3D printed tulip have shown the potential for applications in medicine and consumer products.
Improving Additive Manufacturing processes
Intending to address three main research areas, the Brightlands Materials Center project aims to improve current additive manufacturing processes using the recently developed concepts of dynamic and reversible chemistry.
The first research area is laser sintering. Selective laser sintering (SLS) has faced the disadvantage of having poor mechanical properties, that is, a reduced strength in the z-axis and limited thermoplastic powders.
Nonetheless, the novel materials developed through this project hope to improve the merging process of SLS by reversibly reducing the viscosity of the heated material powder, allowing it to flow at a better rate while increasing the bond formation across particle boundaries.
Secondly, the project will combine AM processes such as stereolithography (SLA) and 3D inkjet printing with responsive liquid crystalline polymer networks to create dynamic reactions – in what the group describe as 4D printing.
This polymer material is also able to react in a reversible manner to a variety of external stimuli, expanding its uses. Additionally, the project plans to explore nature‐like hierarchical structures.
The final area of research concerns biofabrication, in particular the AM process of 3D printed tissue. 
This project has identified a scarce amount of customizable synthetic systems that allow control over material properties and the bioactivation of those materials.
With the use of reversible and mechanically instructive materials, researchers hope to influence stem-cell behavior, ultimately improving biofabrication for tissue engineering.
Brightlands Materials Center's project has received funding from the Netherlands Organisation for Scientific Research (NWO) under the Fund New Chemical Innovations program and the Top Consortium Knowledge and Innovation (TKI) Allowance.
Keep up with the latest projects in additive manufacturing as they happen. Subscribe to the 3D Printing Industry newsletter, follow us on Twitter, and like us on Facebook.
Looking for a change of pace or seeking new talent? Search and post 3D Printing Jobs for opportunities and new talent across engineering, marketing, sales and more.
Featured image shows dynamic polymeric materials. Image via Brightlands Materials Center.