The U.S. 3D printing national accelerator America Makes has praised President Joe Biden's executive order for mandating a review into the country's supply chain dependency. 
Biden has essentially been forced into action by pandemic-induced shortages and gaps in domestic production, which have crystallized in a semiconductor shortfall, and also caused the new PS5 and Xbox Series X games consoles to become scarce.  
Given that the review is set to focus on localized manufacturing opportunities, America Makes has offered its support, suggesting that 3D printing has a vital role to play in the initiative. "America Makes applauds President Biden's critical executive action to secure and strengthen supply chains vital to America's continued progress," said John Wilczynski, Executive Director of America Makes.
"The pandemic has revealed our untenable overdependence on imports," he added, "and that the need for the capacity to respond quickly in the face of challenges is paramount for securing our supply chain, and ensuring our nation's continued security, health, and prosperity."
Biden's local business boost
The order has been necessitated by a shortage of the chips used in phones, laptops and other consumer goods, as well as the PPE needed to fight COVID-19. At the pandemic's outset, the U.S. medical system was unable to source sufficient supplies, and Biden's administration is keen to eliminate such vulnerabilities.
As per the President's order, a 100-day review will now assess potential U.S-based opportunities within four key areas: healthcare, rare minerals, semiconductors and batteries. Alongside the main inquiry, a separate year-long review is also set to take place into increasing domestic production within the defense, public health, comms, energy, transport and food industries.
In terms of scaling superconductor manufacturing, 3D printing has significant potential, and specialists Lam Research and Nano Dimension are progressively commercializing their technologies. As a result, even though it's not yet clear whether AM will be highlighted in the review, the firms could potentially be contracted in future to expedite production.
Desktop 3D printers were also utilized extensively during the first wave of the pandemic, not just to create medical supplies, but to address shortfalls caused by distribution network disruption. According to Wilczynski, the review effectively acknowledges the 3D printing industry's "crucial role in closing supply chain gaps during the pandemic."
While signing the order, President Biden didn't explain exactly how supply chain shortages would be met, but emphasized that domestic production is central to the administration's strategy. "This is about making sure that the United States can meet every challenge we face," said Biden. "The best way to do that is by protecting and sharpening America's competitive edge."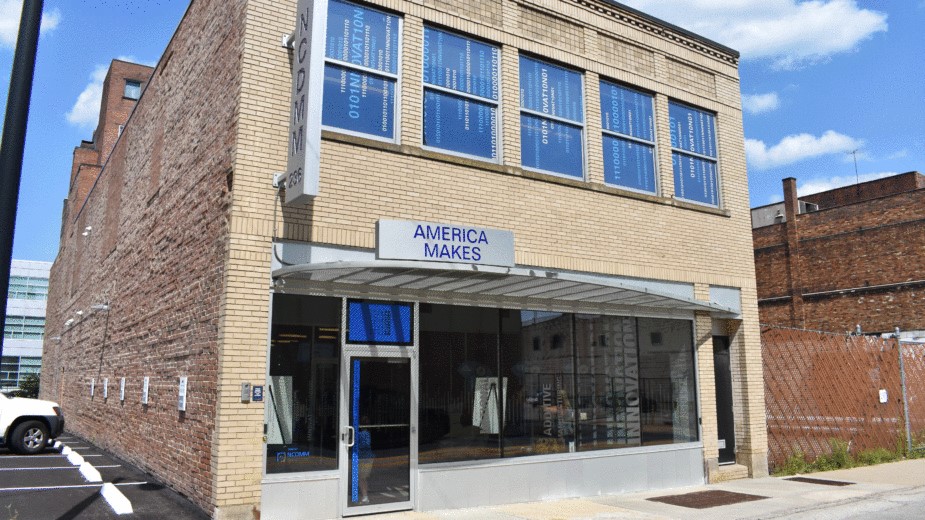 America Makes and AM innovation
America Makes works under the Department of Defense (DoD) to identify 3D printing projects that enhance the country's economic competitiveness. Having signed a seven-year $322 million deal with the Air Force Research Laboratory, the accelerator also has significant backing, which it utilizes to support innovative research.
In a bid to advance the certification of 3D printed parts, America Makes issued a $185k project call earlier this month, while it made two other Rapid Innovation Calls in January. The group also ran its OASIS Challenge in 2020, in which entrants were invited to submit algorithms capable of optimizing LPBF processes, for a potential prize of $68k.
Although some of its project calls are met by students, America Makes has awarded funding to a number of commercial entrants as well. Aerospace firm Raytheon Technologies, for instance, met the 'Additive for eXtreme Improvement in Optical Mounts' call, receiving $841k to develop a revamped LPBF software workflow.
With regards to President Biden's executive-ordered reviews, it remains to be seen whether they will cause a change in direction or funding for America Makes and the DoD. However, given that the latter recently set out its inaugural additive manufacturing strategy, it's unlikely that America Makes' remit will be changed significantly any time soon.
State-funded 3D printing projects
While many experimental 3D printing technologies remain privately-backed, governments both in the U.S. and abroad, are increasingly funding promising projects themselves.
Occasionally, U.S. government departments such as the FDA also fund 3D printing innovation, and the agency recently agreed to back MxD's medical-oriented research program. The initiative is designed to investigate whether certain FDA requirements put companies off adopting additive manufacturing technologies.
Across the pond, the UK's technology accelerator Innovate UK has become a prolific investor in experimental approaches to 3D printing. Most recently, the organization awarded the University of Liverpool spin-out Meta Additive a £1.2 million grant to help advance its novel binder jetting technology.
Similarly, University of Cambridge spin-out Blue Tap has received an Innovate UK Smart Grant to support the development of its 3D printing water purification technology. The firm's chlorine doser is designed to be fitted into piped water systems in developing countries to make water safe to drink.
To stay up to date with the latest 3D printing news, don't forget to subscribe to the 3D Printing Industry newsletter or follow us on Twitter or liking our page on Facebook.
Are you looking for a job in the additive manufacturing industry? Visit 3D Printing Jobs for a selection of roles in the industry.
Featured image shows Joe Biden signing an executive order. Photo via White House Twitter.