America Makes, the U.S. additive manufacturing innovation institute, has announced a new Rapid Innovation Call (RIC) in a bid to advance the qualification and certification of 3D printed parts.
Backed by a total of $185,000 in funding from the Air Force Research Laboratory's (AFRL) Manufacturing and Industrial Base Technology Division, the RIC comprises three different technical focus areas of additive manufacturing.
Brandon Ribic, Technical Director at America Makes, states, "We have been encouraging our membership community to submit topic ideas for subsequent RICs. We received tremendous support evidence by the high number of quality suggestions. While today's RIC announcement encompasses three topics with unique technical focuses, they share a unified goal of advancing qualification and certification as a means to removing a recognized industry barrier to the broader adoption of additive manufacturing technologies."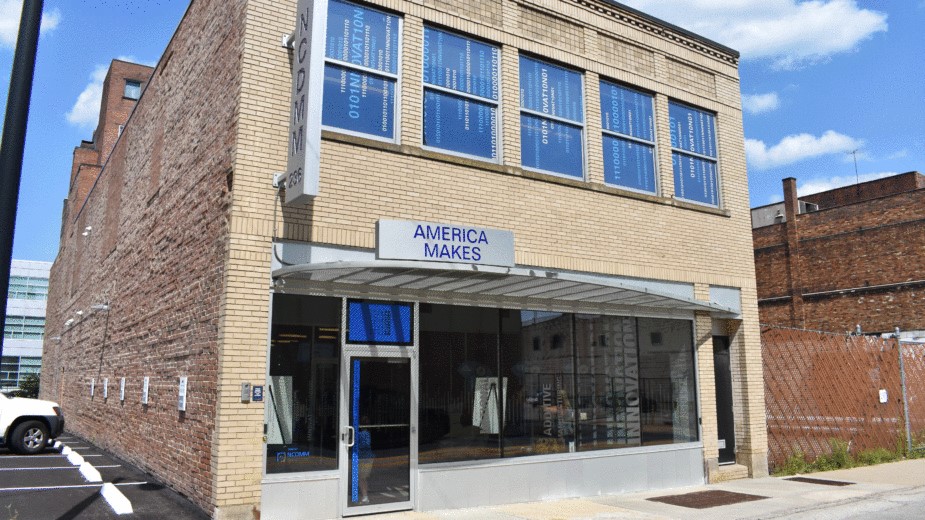 Topic 1 – In-situ process monitoring for metal 3D printing
The first topic's technical focus is the development and subsequent demonstration of a fully functional in-situ process monitoring system for the surface features of metal 3D printed parts.
With the goal of expanding the industry's understanding of metal 3D printing and establishing a quantitative data set for best practice refinement, the project will ultimately contribute to qualification and certification standards. Seeing as this project call will be member-driven, there will be no cost sharing requirement for participants.
Topic 2 – Part families for product qualification & certification

Topic two focuses on using existing data to develop a set additive manufacturing part family classifications.
The project call is slated to increase the amount of validated 3D printing data in the public domain, all while helping to further develop qualification and certification standards. America Makes hopes that the project will drive the adoption of additive manufacturing in critical industries such as aerospace and medical, where part certification is absolutely crucial. This project call will be government-driven, meaning there will be a cost share requirement of 25%.

Topic 3 – Test artifacts for in-situ process monitoring systems
The third and final topic will involve the development of test artifacts, or geometric feature sets, to evaluate the performance of commercial in-situ process monitoring systems.
By enabling the accurate characterization of process monitoring technology, the project aims to increase the quality of 3D printed parts in real time, reducing the industry's current reliance on post-build quality analysis. Again, this call is a government-driven RIC, so there will be a cost-sharing requirement of 25%.
Additive manufacturing innovation with America Makes
The proposal process for the new RIC comprises just one step, whereby the full project proposal is due by 5pm EST on March 1, 2021. The successful proposals will be revealed on March 15, and all participants must be America Makes members. As it stands, there is expected to be one award per topic: $50K, $75K, and $60K respectively.
Back in November, America Makes also awarded $2.3M in funding across three project calls to accelerate the adoption of additive manufacturing and address various supply chain needs. A total of 10 teams were selected to participate in the project calls, which were initially announced in July.
Last summer saw the organization also launch a 'direct call-to-action' challenge. Dubbed the Open Source-Additive Scanning Implementation Strategy (OASIS) Challenge, the event has a prize pool of $68K and invites entrants to submit innovative open-source scan strategy codes, algorithms, and methods to help advance laser-based powder bed fusion.
Subscribe to the 3D Printing Industry newsletter for the latest news in additive manufacturing. You can also stay connected by following us on Twitter and liking us on Facebook.
Looking for a career in additive manufacturing? Visit 3D Printing Jobs for a selection of roles in the industry.
Featured image shows the America Makes building in Youngstown, Ohio. Photo via America Makes.