The US Department of Defense (DoD) has released its first-ever comprehensive additive manufacturing strategy which aims to establish a common vision for the use of 3D printing within the nation's defense program.
The Office of the Secretary of Defense Manufacturing Technology (OSD ManTech) Program Office drafted the strategy in partnership with the US' military services and other defense agencies, outlining five strategic goals to broaden the adoption of 3D printing throughout its defense sector.
"Additive manufacturing offers DoD unprecedented supply chain agility while enabling our developers to sustain technological dominance for our Warfighters," said Robert Gold, Director of the Technology and Manufacturing Industrial Base (TMIB) in the Strategic Technology Protection and Exploitation Office (STP&E), and overseer of OSD ManTech.
"This strategy ensures that DoD will realize the most benefits from AM technology by structuring our AM activities, aligning funding opportunities, and improving AM implementation efforts – all with the objective of enhancing our Warfighters' mission readiness."
How 3D printing supports the US defense sphere
Unveiled in January, the strategy outlines the key ways in which additive manufacturing is supporting the US' economic and defense activities, the first of which involves using equipment designed via 3D printing to modernize its national defense systems and subsequently improve their performance.
Additive manufacturing is also helping to increase material readiness for rapid prototyping and production of end-use parts, which in turn reduces the risk of obsolete hardware. Additionally, 3D printing capabilities are aiding Warfighters to be more innovative on the battlefield.
"The Air Force eagerly partnered with OSD and our other services to develop a much needed DoD AM Strategy that addresses our collective needs," said Angela Tymofichuk, Deputy Assistant Secretary for Logistics and Product Support at the Office of the Assistant Secretary of the Air Force for Acquisition, Technology and Logistics. "This strategy is vital as it provides a roadmap to fully adopt and integrate AM in our acquisition and sustainment communities.
"We envision AM as an effective tool that can mitigate diminished manufacturing sources of supply and long lead time supply chain shortfalls, while empowering Airmen to create innovative solutions for the myriad of sustainment challenges they encounter."
The US military has been trialing and integrating 3D printing into its operations for some time, with the head of US Army Material Command Gus Perna last year stating the time had come to develop a means for effectively deploying 3D printing within the army's arsenals, depots, and plants.
The new strategy hopes to build on the success of previous and current additive manufacturing projects initiated by the US military, some of which include experimenting with 3D printed missile parts, re-engineering parts for its Black Hawk helicopters, and customized earplugs for personnel.
Just this week, the US Naval Postgraduate School (NPS) announced a research collaboration with global print and digital document corporation Xerox to explore how 3D printing could transform the way the military supplies its deployed forces.
Integrating AM into DOD and defense industrial base
The first goal of the DoD's additive manufacturing strategy is to realize the technology's benefits and impact across the defense industrial supply chain, from engineering and acquisition to maintenance and sustainment. To this end, the DoD will develop internal policy and guidance to enable the use of 3D printing within the defense industrial base to the "widest practical extent".
This will involve identifying critical readiness drivers across its weapons systems and addressing concerns around intellectual property (IP) and cyber protection. Relevant DoD agencies and services have begun developing initial frameworks for the implementation of 3D printing throughout their respective organizations, focusing on qualification and certification guides, exchange of ideas, guidance for expeditionary forces, and defining logistics, cost modeling, and supply chain integration policies.
Digital tools will also be used to evaluate the success of implementing additive manufacturing in terms of readiness, cost, and performance, while new business models will be developed and shared where appropriate for use of 3D printed parts in the DoD's weapon systems.
Aligning 3D printing across the DOD and external partners
The second aim in the DoD's strategy focuses on formally aligning leadership, resources, guidance, and processes for new and advanced additively manufactured designs and technologies. This will see the establishment of a cross-DoD collaboration framework, named the Joint Defense Manufacturing Council (JDMC), which will enable the consolidation and sharing of information.
The JDMC will oversee the newly created Joint Additive Manufacturing Working Group (JAMWG) which will act as a forum for the sharing of best practices, identifying common challenges, joint project collaborations, and recommending changes in policy or guidance. The DoD will also continue to develop its current additive manufacturing roadmaps to best inform on service implementation plans and evaluate resources.
The DoD will continue to work with related agencies such as NASA, the Department of Energy (DoE), and the Federal Aviation Administration (FAA) to both leverage their work and identify joint projects related to 3D printing.
Advancing agile use of 3D printing
The third goal of the additive manufacturing strategy revolves around enabling the DoD to be more responsive to its Warfighters' needs through increasing its scientific understanding, design, and application of 3D printing in order to scale up the adoption of the technology within its services and industrial base.
To meet the qualification and certification needs of 3D printed parts and their processes to facilitate this scale-up, the DoD will introduce a risk-based approach to manage the level or rigor and cost for high-risk parts, such as critical safety items. Leveraging data, lessons learned, and best practices from its previous and existing additive manufacturing projects, the DoD will develop common standards and criteria to accelerate its qualification and certification processes.
Part of this will include the use of virtual environments such as digital twins to improve manufacturing operations and support material readiness going forward. The DoD will expand its digital data thread to ensure safe and effective use of 3D printing by its deployed forces around the world, and consideration of logistics, materials, machines, and personnel training will be increased.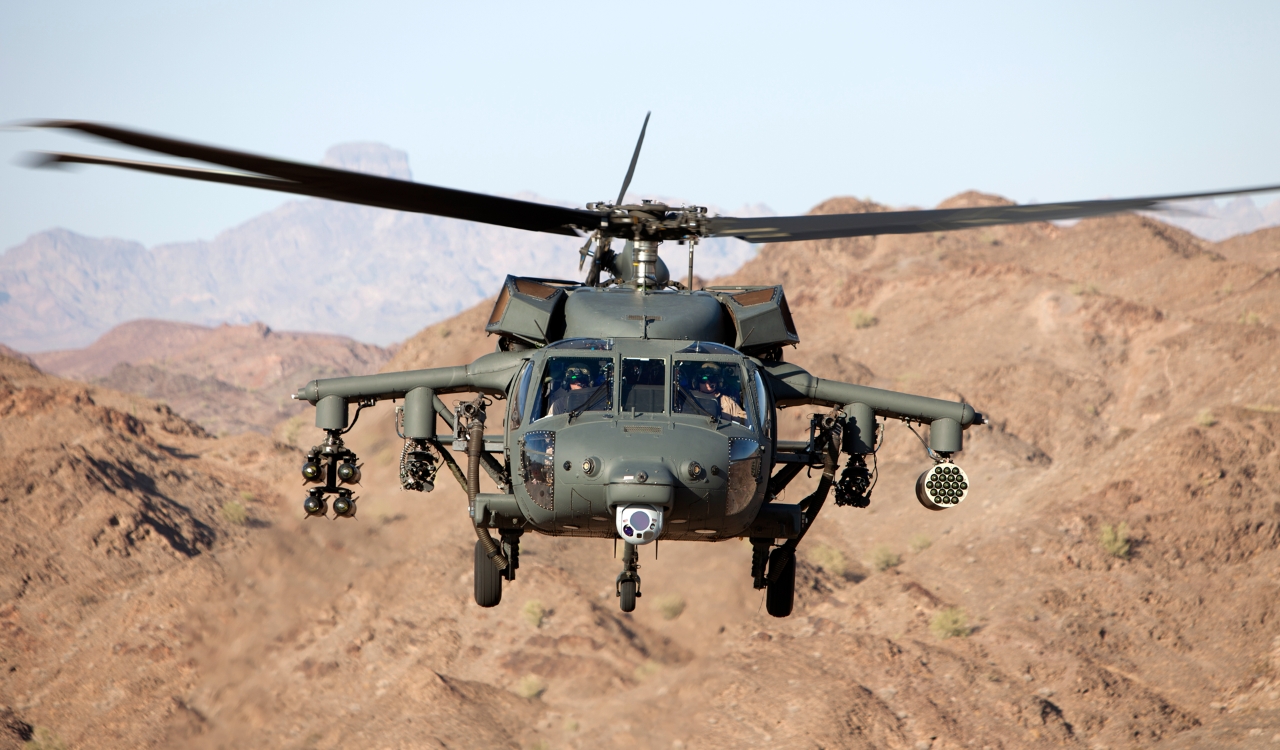 Expanding proficiency through knowledge sharing
Broad national trends in the need for more skilled labor within the manufacturing sector for advanced technologies also apply to the DoD's own operations, with this particular goal centering around addressing US manufacturing workforce challenges to support the nation's defense. The strategy lays out the DoD's key role in educating and training the next generation in working with advanced technologies such as 3D printing, including DoD personnel.
To achieve this, the department will aid its workforce in learning 3D printing processes and best practices, hands-on training for 3D printing parts, and sharing knowledge through all levels of the workforce, from decision-makers to apprentices. Within this, upskilling of workers, training, and education will be big focuses for the DoD over the next decade, as will connections with industry and academic partners for the sharing of knowledge and expertise.
Securing the additive manufacturing workflow
The final goal of the DoD's additive manufacturing strategy is to ensure cybersecurity throughout the 3D printing workflow and its digital thread, as well as to protect its 3D printing production and testing processes.
With this in mind, the DoD will enhance its current tools and standards to enable controlled access and use of up-to-date digital data to qualified personnel, and will work to achieve direct and secure connections between its machines and a network of approved digital frameworks and protocols. The department will also improve its quality assurance processes from raw materials management to final part validation.
Digital twin technology will also be used to validate, and prevent tampering with, the DoD's digital supply chain, and the organization will partner with industry players to identify and implement best practices and risk management approaches for information technology – computers, software, and digital twins – and operational technology – the hardware and software to manage physical devices.
Additive manufacturing inspection and metrology practices will also be standardized alongside the development of in-situ sensing for part security validation.
Key next steps
The DoD and OSD ManTech will work together to drive the additive manufacturing strategy forward, continuing to collaborate on joint activities, refine implementation plans, and sustain policy and initiatives regarding its 3D printing digital workflow.
The goals identified in the strategy pave the way for the DoD to overcome current challenges and barriers to additive manufacturing adoption, with aspects of technology maturation, workforce expertise, and the availability of data, materials and machines expected to contribute to a widespread take up across the US defense sphere.
Ultimately, it is hoped the strategy will provide a pathway for 3D printing to aid in the modernization of the nation's defense through providing more lethal systems powered by innovative designs, increased material readiness, and empowering deployed personnel to solve problems wherever they are, in real-time.
Additive Manufacturing and defense will be the topic of this month's 3D Friday talk show. Register online to find more.
Subscribe to the 3D Printing Industry newsletter for the latest news in additive manufacturing. You can also stay connected by following us on Twitter and liking us on Facebook.
Looking for a career in additive manufacturing? Visit 3D Printing Jobs for a selection of roles in the industry.
Featured image shows an M1 Abrams tank under TACOM. Photo via US Army.