The U.S. Department of Defense-affiliated MxD and U.S. national accelerator America Makes have both announced updates to 3D printing research projects. 
While America Makes has extended the deadline for its OASIS Challenge by three months, MxD has gained funding from the FDA's Office of Counterterrorism and Emerging Threats (OCET). Using the investment, MxD will work with industry partners to help the FDA better understand the regulatory roadblocks, that prevent medical firms from adopting 3D printing. 
"All companies face an imperative to use technology to better respond to the unique demands of the time," said Chandra Brown, CEO of MxD. "Partnering with the FDA will allow MxD to identify the ideal path to digital transformation for critical sub sectors including medical devices, PPE, therapeutic, diagnostic, and medical product supply chain."
MxD's FDA-backed printing project 
Although the funding behind MxD's research program is coming from the FDA's emerging threats division, the firm's work will focus on the everyday regulation of additive medical devices. While integrating new technologies is a challenge for all businesses, the FDA has recognized that clinical products are uniquely constrained by its regulation. 
The initiative is timely considering 3D printing's role in making up supply shortages during the pandemic, and the FDA recently provided updated advice on fabricating testing swabs. According to the FDA, the industry's response to COVID-19 has shown the potential of new technologies in tackling novel threats, and it's now seeking to accelerate their adoption. 
During the project, MxD will work with the International Academy of Automation Engineering (IAAE), to investigate the factors that firms consider when deciding whether to adopt AM. To accomplish this, the MxD and IAAE are currently seeking medical partners, that can share their insight into the barriers preventing 3D printing's uptake. 
The survey, which will remain anonymous, is set to ask firms to provide an individual evaluation report, and a snapshot of where they stand in their adoption roadmap. Participants will effectively be able to shape the future regulatory landscape, while providing an insight that drives the future uptake of additive technologies. 
Those interested in taking part in the project can contact MxD directly at [email protected] to find out more.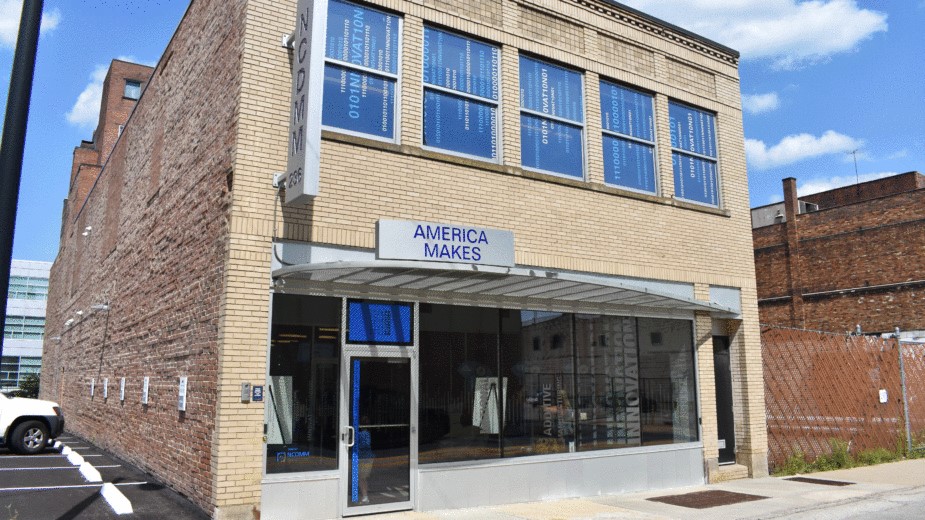 America Makes moves OASIS deadline
America Makes, meanwhile, has announced a three-month extension to the submission deadline for the OASIS Challenge. The contest, which is backed by the Air Force Research Laboratory (AFRL) and GE Research (GE), will now award $68,000 in funding on March 1st 2021 instead. 
"The decision to grant a three-month extension was an easy one given the unique dynamics of the year," said John Wilczynski, Executive Director of America Makes. "With the additional time, we look forward to receiving submissions with even more innovative and synthesized approaches."
According to America Makes, most commercial scan layouts for multi-laser metal AM are pre-set by the manufacturer, making them difficult to understand and even harder to improve upon. In response, the accelerator has tasked entrants with developing open-source codes, that help advance LBPF 3D printing. 
Despite the challenge's revised format, its prizes remain the same, with first-place receiving $25,500, second getting $15,500, and third place earning $10,500. A further three submissions will also receive honorable mentions and $5,500 each, and entries must still be submitted in either Python, Java, C#, or C++ format. 
Submissions will be judged based on factors such as part porosity, tensile strength, ductility, surface finish, geometric fidelity, code quality, and code run speed. Reviewing and scoring have now been rescheduled to begin on July 1st 2021, with the winners set to be announced on September 7th 2021. 
Further information and entry guidelines for the OASIS Challenge can be found here.
America Makes' recent additive advances
Since signing a seven-year deal with the AFRL worth $322 million in 2019, America Makes has sought to provide financial support for various innovative 3D printing projects. 
In addition to launching the OASIS Challenge earlier this year, America Makes has issued a project call for its eXtreme Improvement in Optical Mounts (AXIOM) project. The contest is offering $560k to the entrant with the best novel design for a 3D printed optical component. 
Later, in August 2020, the national accelerator made four more project calls, with $2.1 million worth of awards up for grabs. The projects covered broad areas of 3D printing, including material data, process monitoring, data management, education, and workforce development.
Most recently, America Makes collaborated with Innovate UK to award $2.3 million in funding across three project calls, that aimed to use 3D printing to combat supply chain disruption. The investment was split across ten different firms and three categories including AI, combatting overheating and accelerating production. 
To stay up to date with the latest 3D printing news, don't forget to subscribe to the 3D Printing Industry newsletter or follow us on Twitter or liking our page on Facebook.
Are you looking for a job in the additive manufacturing industry? Visit 3D Printing Jobs for a selection of roles in the industry.
Featured image shows two engineers walking through a manufacturing facility. Photo via MxD.