This edition of 3D printing news SLICED brings you information about a supersonic 3D printer, a new 3D printable material from Kai Parthy, software to improve additive manufacturing and much more.
3D printing events mix science and art
The Franklin Institute in Philadelphia will host an exhibition seeking to answer the question, "if YOU had a 3D printer, what dream would you bring to life?"
According to the museum, "3D Printing the Future tells the extraordinary story behind the 3D printing craze, showcasing the power of the human imagination through technological advancement." The show is supported by Braskem, MakerBot and Temple University.
The Art Basel Miami gallery recently hosted Sonifica, an artistic collaboration between Dutch designer Anouk Wipprecht, "bionic pop artist" Viktoria Modesta and architects from Monad Studio. The event was sponsored by Autodesk. Speaking about Sonfica project that features a 3D printed sonic bustier and sonified prosthetic leg Modesta says,
"You've got science and art mixing in such an intense way, and you don't know where it's going to go."
You can now add your own 3D printing event to our events guide. Just follow the instructions here.
3D printers for biomedical and engineering applications
Aspect Biosystems Ltd, a 3D bioprinting and tissue engineering company based in Vancouver, BC, Canada are working with InSCREENeX GmbH from Braunschweig, Germany and Fraunhofer ITEM the Institute for Toxicology and Experimental Medicine based in Hannover, Germany.
Tamer Mohamed, President and CEO, Aspect Biosystems says the collaboration will, "expand the applications of our 3DBioRing™ muscle tissue platform and develop models of other tissues including blood vessels, heart, and lung."
"Ultimately, this collaboration will enable us to apply our Lab-on-a-Printer™ bioprinting technology to create novel tissues that can be used to improve the reliability of pre-clinical toxicity testing and could lead to the development of improved therapeutics for a host of vascular, cardiac, and respiratory diseases."
The project is supported by the National Research Council of Canada Industrial Research Assistance Program (NRC-IRAP) in Canada, and the Federal Ministry for Economic Affairs and Energy's Central Innovation Program for SMEs (ZIM).
SabeRex of Texas, USA is working with Carbon. Installation of the "first-ever M2 additive manufacturing machine in the state of Texas" took place at the beginning of August. SabeRex offer a "total-solution approach including everything from efficient assembly and customized kitting to flexible deployment, complex repairs and expert field services" and plan to use the Carbon's 3D printer to, "offer clients custom additive manufacturing solutions at scale – providing high-resolution 3D-printed parts with engineering-grade mechanical properties for a range of applications and industries."
The fastest ever 3D printer?
In Australia, Titomic plans to commercialize a  CSIRO-patented additive manufacturing process for titanium alloys. Based upon cold spray technology the Titomic Kinetic Fusion allows 3D printing in metal  9 x 3 x 1.5 meters.
3D Printing Industry has visited a number of enterprises seeking to combine cold spray with 3D printing. Growing layers using cold spray can be done at a much lower temperature than standard metal additive manufacturing methods as the rather than fusing metal together using a high energy source such as a laser, metal particles are propelled at supersonic speed instead. The particles bond at an atomic level due to the high speed impact and kinetic energy involved.
Titomic claim their approach, which uses a spray gun mounted on a robotic arm is, "50 times faster, more than 50% cheaper and approximately 50% stronger" than current methods of 3D printing with Titanium.
Other groups investigating the use of cold spray for 3D printing include the European Space Agency, and Australia's Charles Darwin University (CDU) who recently purchased a LightSpEE3D metal 3D printer.
New 3D printing materials
A new batch of materials for 3D printing is coming to the market. In this edition of our 3D printing news digest, "Filament Guru" Kai Parthy is back with a new material.
Parthy was the first to made a wood based filament and his new LAYWOOD Meta5 material also has several interesting characteristics. According to Parthy the material will float on water, is as light as Balsa wood, is climate responsive and can be used to create thermal isolating devices. LAYWOODmeta5 prints at 225 – 250°C. More information can be found on the Lay Filaments website.
You can also read our interview with Kai Parthy here.
Verbatim has launched the new flexible and durable PRIMALLOY BLACK 3D printer filament, that will be showcased at TCT later this month.
Researchers from Shanghai Jiao Tong University have reportedly developed a 3D printed nano ceramic aluminium material the could be the future of aerospace materials. According to a story on China.org, the material has already been used aboard the Tiangong-1 and Tiangong-2 space stations.
Metallurgist Iver Anderson and his team of materials researchers at the U.S. Department of Energy's Ames Laboratory, have been awarded the 2017 Excellence in Technology Transfer Award by the Federal Laboratory Consortium (FLC). The Ames Lab won the accolade for its "hot-shot" titanium powder making process, believed to be 10 times more efficient at making additive feedstock than the traditional.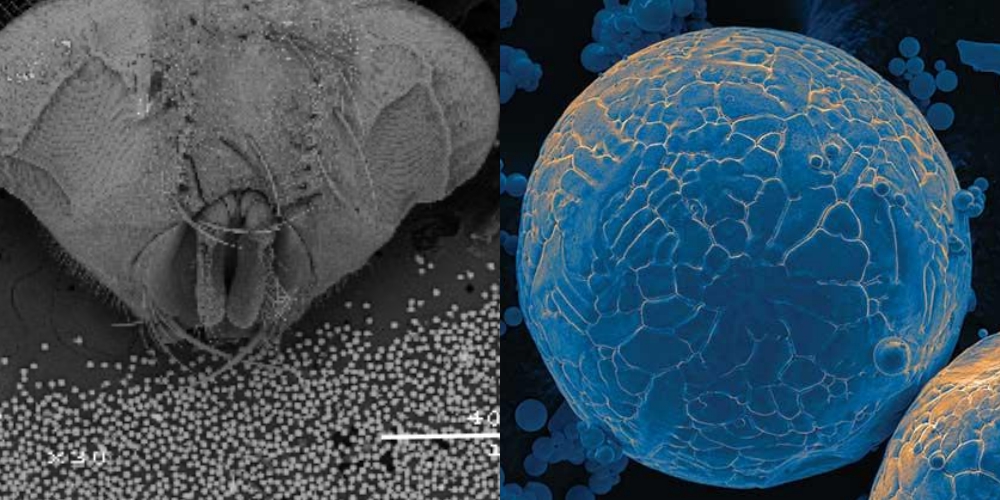 alternative.Toolcraft integrates MSC Software into metal 3D printing process
German precision part manufacturer Toolcraft has announced it will be integrating Simufact Additive simulation software to ensure the quality of its 3D printed parts. The platform will be used to inspect parts made on its recently acquired EOS M 290 machine and expand its metal additive portfolio.
Christoph Huack, Managing Director at Toolcraft, comments, "Our clients expect us to examine the feasibility of 3D printing orders in the early project phase – the simulation of the manufacturing process is the key to this."
"In the course of further optimisation of additively manufactured parts, simulation supplies us with fast and economical indications on how the printing process with different support structures, different orientations within the build space as well as changed machine parameters, behave."
Academic innovation from TAMU, JMU, Washington and more include HKU's 2,00 brick pavilion
Koenigsegg hypercars is working in collaboration with French 3D measurement company Creaform to ensure the quality of its traditionally produced and 3D printed car parts.
Tyler Wooten, a freshman at Texas A&M University and member of the university's Startup Aggieland  team, has used 3D printing to design 3D maps of campus for blind students.
The Defense Advanced Research Projects Agency (DARPA) has released details of its "Flying Missile Rail" drone that "can make the most of large composite structures and 3D printing" for efficient replacement, and faster air campaign results when compared to manned systems.
A 30% saving on weight has been made by Sogeclair Aerospace by producing aircraft doors using voxeljet's binder jetting 3D printer technology.
MIT startup Ministry of Supply has launched the 3D Print–Knit service for custom-fitting blazers.
James Madison University student Jonathan Gerhard has been awarded a $1,000 Education Grant from Shapeways for his innovative use of 3D printing to represent mathematical concepts.
FDM technology has also been used by students at the University of Washington to make the PupilScreen device for assessing concussion.
British model and artist Francesca Burr has undergone skull replacement surgery using 3D printed titanium plates.
And 2,000 unique 3D printed bricks have been used to make a new pavilion installation by the Faculty of Architecture at the University of Hong Kong (HKU).
Joseph DeSimone recognized for outstanding contribution to science and technology
And finally! Congratulations go to Joseph DeSimone, CEO and founder of Carbon 3D printers, who has become the recipient of the 22nd annual Heinz Award bestowed by the Heinz Family Foundation of charities based in the U.S.
Teresa Heinz, chairman of the Heinz Family Foundation comments, "We honor him with the Heinz Award in Technology, the Economy and Employment not only for these accomplishments [as a polymer scientist], but also for his ability to work across the traditional boundaries of scientific discipline, and for taking knowledge gained out of the laboratory and into the places where it can have a positive impact."
DeSimone previously gave his insight on the future of 3D printing as part of our guest article series.
You can find all the latest Sliced 3D printing news digests on Facebook, Twitter and in our free newsletter.
Check out 3D printing events near you here, and register on our 3D printing jobs site.
Featured image shows the Sliced logo over a photo of the 2,000 3D printed brick pavilion made at the University of Hong Kong. Original photo by Christian J. Lange