In this edition of Sliced, the 3D Printing Industry news digest, we cover the latest business developments, partnerships, and acquisitions in the additive manufacturing sector.
Today's edition features new 3D printing acquisitions, business updates, distribution partnerships, and the world's first 3D printed salmon tasting.
Read on for the most recent updates from EOS North America, Mitsubishi Corporation, Revo Foods, Delray Systems, EnvisionTEC, ALTANA, ABC Corporation, AMGTA, and more.
Business updates from Nano Dimension, Desktop Metal and more
Kicking off this week's round-up is the news that 3D printed electronics provider Nano Dimension has announced the sale of $500 million worth of shares to investors via a registered direct offering. The firm has agreed with its investors to sell 39 million of its American Depositary Shares (ADSs) priced at $12.80 each.
The deal takes the total cash raised by the Nano Dimension to $1.5 billion, and the company will use the latest proceeds for working capital and other "general corporate purposes", in addition to pursuing strategic opportunities such as possible business combinations.
Meanwhile, metal 3D printer manufacturer Desktop Metal has completed the acquisition of DLP system and material producer EnvisionTEC in a $300 million definitive agreement. EnvisionTEC will now operate as a wholly-owned subsidiary of Desktop Metal, which has more than doubled the company's global distribution network and added partners within the medical, dental, and jewelry sectors.
"With EnvisionTEC now a part of Desktop Metal, we are well-positioned to offer customers a complete platform across polymers and metals, focused on additive manufacturing 2.0 solutions for volume production of end-use parts," said Ric Fulop, CEO and Co-founder of Desktop Metal.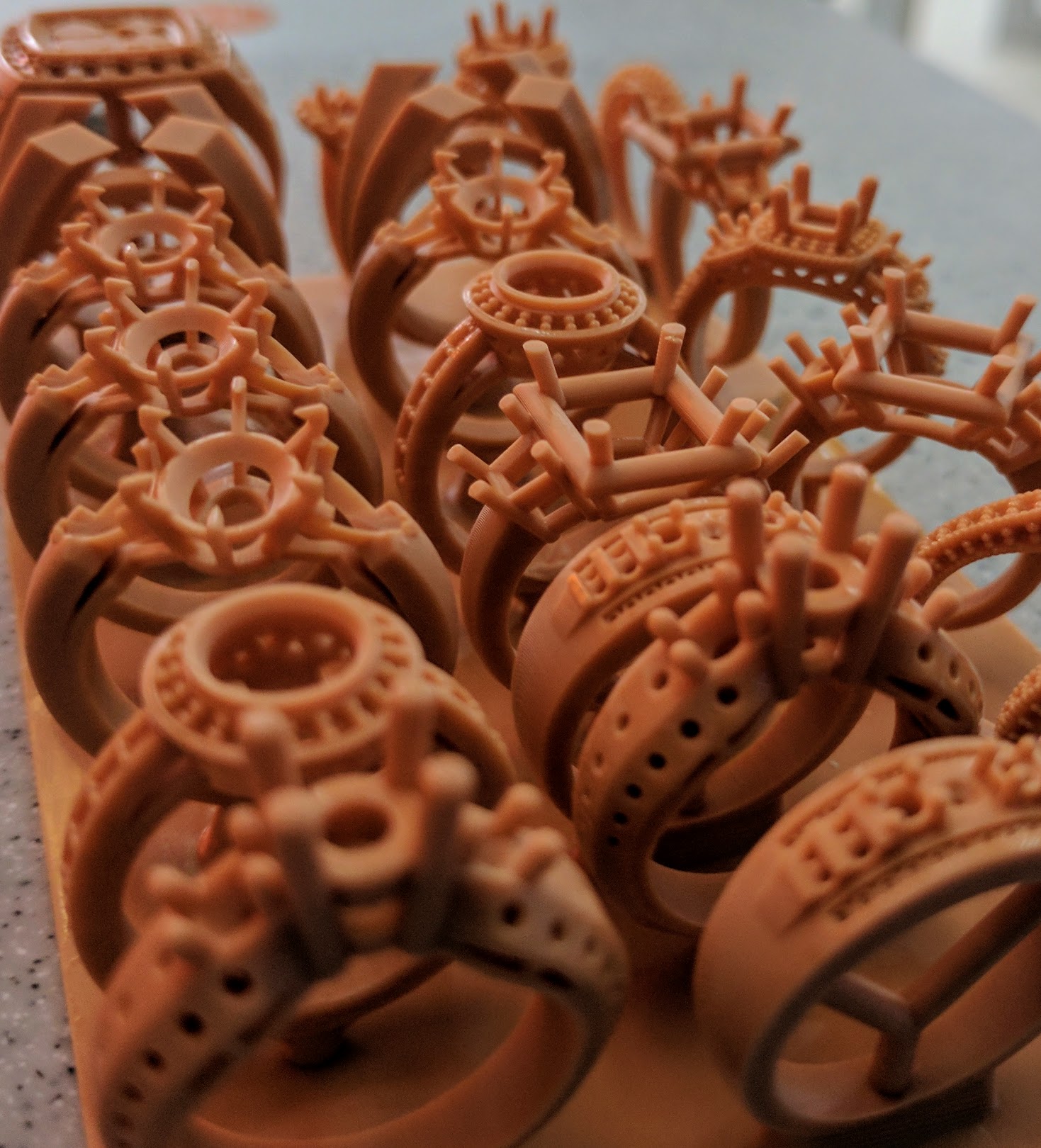 Elsewhere, specialty chemicals group ALTANA has completed its acquisition of metal powder specialist TLS Technik Spezialpulver and strategically expanded its ECKHART division. The business will now operate under the name ECKHART TLS, with the takeover including the TLS facility in Bitterfeld and some 40 employees.
All 3D printing activities will be incorporated into the ECKHART TLS division, including the development of the patented alloy A20X for Aluminum Materials Technologies (AMT) which ALTANA acquired last year, to transform the Bitterfeld site into a center of excellence for metal-based 3D printing.
"TLS' expertise in the manufacture of metal powders and alloys for metallic 3D printing supplements the strengths of ECKHART as an experienced specialist in the atomization of metals," said Dr. Wolfgang Schütt, President of ALTANA's ECKHART division.
"With the acquisition, we are expanding our business with functional applications and positioning ourselves in a technological market of the future."
New 3D printing partnerships from ExOne, INTAMSYS, Siemens and more
Binder jet 3D printer OEM ExOne has named ABC Corporation as an authorized channel partner to sell its industrial binder jet 3D printing technology throughout South Korea. The partnership will see ExOne's sand 3D printing processes help to increase the efficiency and sustainability of casting within the automotive sector.
"There is so much possibility in creating sand cores and molds for complex castings that we are thrilled to welcome ABC Corporation into our distribution network," said Ben Leung, ExOne Vice President, Asia. "ABC's foundry experience will help ExOne reach the local market to share the many benefits of incorporating sand binder jetting into their business models."
In the second of this week's printing partnerships, FFF 3D printing manufacturer INTAMSYS has signed a distribution agreement with Barcelona-based 3D printing service provider Excelencia-Tech. The partnership will see Excelencia join INTAMSYS' network of resellers for the delivery of its FUNMAT PRO 410 and FUNMAT PRO 610 HT industrial 3D printers to the aerospace, military, and automotive sectors throughout Spain and Portugal. Later this year, Excelencia will extend its coverage to other parts of South Europe, strengthening INTAMSYS' position in this region.
"INTAMSYS increases the investment in the European and American local markets to better serve the local customers, therefore we are excited to partner with Excelencia-Tech that likewise, strongly invests in growing their professional organization to serve their customers," said INTAMSYS CEO Charles Han. "This partnership with Excelencia-Tech will be instrumental to cover the markets in South Europe and achieve our goals to provide our target customer with industrial high-temperature 3D solutions."
Meanwhile, industrial manufacturing firm Siemens has expanded its partnership with EOS North America in a bid to increase the adoption of industrialized 3D printing. EOS will now be able to resell Siemens' 3D printing software with its machines to provide its customers with build preparation and optimization, in addition to greater connectivity between their design and production processes.
"We want to ensure that our customers can be as successful printing their first part today as they will their ten-thousandth part tomorrow, which means our machines must go beyond build preparation to connect to the entire end-to-end AM process," said Andrew Snow, Senior Vice President of EOS North America. "This new agreement with Siemens will help accomplish this and we're excited to partner with Siemens as a reseller of their AM solutions."
The agreement will also enable EOS to resell products in Siemen's end-to-end solution for industrialized 3D printing as part of its Xcelerator portfolio. This will give EOS customers access to more of Siemens' capabilities across its additive manufacturing digital thread, including topology optimization, build process simulation, materials engineering, and product lifecycle management, among other offerings.
Elsewhere, US-based 3D printer reseller DELRAY Systems has signed a master distribution agreement with Polish 3D printer and filament manufacturer Omni3D. The agreement will see DELRAY operate as a master distributor for select resellers throughout North America, as well as a reseller in unassigned territories and its current Midwest territory.
"The size, superior printing quality and precision of the Omni3D printers is remarkable," said Joe Rocca, President of DELRAY Systems. "The advanced technology is USA patent pending and addresses a need in the industry for affordable high-precision large-format 3D printing. We look forward to working closely with Omni3D and delivering a superior 3D printer to the North American additive manufacturing industry."
Rounding off this week's new printing partnerships is aluminum alloy manufacturer NanoAL, which has signed a long-term commercial license agreement with Mitsubishi Corporation RtM Japan (RtMJ) to deliver its Addalloy range of aluminum alloy powders to Asia's metal 3D printing market. NanoAL's award-winning Addalloy alloy technology is designed for laser powder bed fusion 3D printing for parts across the automotive, motorsports, aerospace, and industrial markets.
"We believe the aluminum alloys developed by NanoAL are the essential materials for the next generation to achieve decarbonization, electrification and a circular economy," said Takehito Nagashima, General Manager of New Business Development and DX Office, at RtMJ.
"NanoAL and RtMJ will play an important role in creating a cleaner and greener society by combining the advanced technology of NanoAL with the global business network of RtMJ."
Eight new members join AMGTA
The Additive Manufacturer Green Trade Association (AMGTA) has announced eight new 3D printing organizations to its ranks as it aims to advance sustainable processes in additive manufacturing. Joining the organization as a new founding member is ExOne, which will assist existing founding members in determining the strategic direction of the AMGTA and consider future research projects for commission.
Joining the AMGTA as new participating members are BASF 3D Printing Solutions, the 3D printing arm of German chemical company BASF, post-processing specialist DyeMansion, the Fraunhofer Institute for Laser Technology, multinational printing firm HP, international aluminum provider Rusal America, German machine tool manufacturer TRUMPF, and advanced materials specialist 6K.
"I'm excited to officially welcome ExOne aboard as a new founding member company of the AMGTA, as well as each of our participating member organizations," said Sherry Handel, Executive Director of the AMGTA. "Their dedication to support our trade gorup's mission well-positions the AMGTA for continued growth and helps to fund new sustainability research projects in additive manufacturing.
"I am looking forward to working with all of our members as we expand the AMGTA as a key industry resource in advancing sustainability in the AM industry this year and beyond."
DyeMansion picks up Pantone color of the year
Post-processing specialist DyeMansion has color-matched with New Jersey-based color measurement specialist Pantone's 2021 colors of the year, PANTONE 17-5104 Ultimate Gray and PANTONE 13-0647 Illuminating yellow.
Inspired by the recent Netflix series The Queen's Gambit, the company colored 3D printed chess pieces with the two colors which they say demonstrated "knowledge and strength" on one side through the Ultimate Gray, and "intuition and liveliness" on the other, with the Illuminating yellow.
World's first 3D printed salmon tasting event to debut soon
Revo Foods, a Vienna-based startup that recently rebranded from Legendary Vish, will soon be debuting its 3D printed plant-based salmon in a public tasting event that it claims to be a world-first. Originally formed by a group of students, the firm is partnering with bagel cafe Budapest Bagels to serve its 3D printed seafood products, which are created using a novel extrusion-based 3D printing process.
The 3D printed salmon products Revo will be showcasing at the upcoming tasting event are made from 11 ingredients, and unlike some conventional aquacultures they contain no heavy metals or antibiotics, are less carbon-intensive to produce, and do not contribute to plastic pollution. Going forwards, the firm aims to create an automated 3D printing production line for its plant-based seafood products to eventually scale up its technology.
Subscribe to the 3D Printing Industry newsletter for the latest news in additive manufacturing. You can also stay connected by following us on Twitter and liking us on Facebook.
Looking for a career in additive manufacturing? Visit 3D Printing Jobs for a selection of roles in the industry.
Featured image shows DyeMansion color-matched Pantone Ultimate Gray and Illuminating Yellow with the Sliced logo.