When Shane, back in November 2013, and I, in February, first covered FabZat, a system that lets mobile and web app developers integrate in-app or in-game 3D printing, we thought it was a great idea (well, I generally think everything in 3D printing is a great idea and, usually, it is). One year later, a lot more people seem to think so, as well, including two new services that offer Minecraft-based and "blockified", 3D-printed selfies.
In fact FabZat, has grown a lot in the past year and, if it was a publicly traded company, I would probably invest. The company has added quite a few new brands to its client list and FabZat's platform just makes sense for video game developers – who are also content and brand creators – to give their fans the opportunity to own merchandise based on their virtual intellectual property. Even larger video game companies are coming to grips with this phenomenon, which can only grow more in the coming years.
The first of the new services to add FabZat's 3D printing is Minetoys, which allows you use your skin from the popular online game Minecraft (which has already inspired a number of 3D printing applications), to create personalized Minecraft-based toys, 3D printed in full-color sandstone using 3D Systems' CJP (Color Jet Printing) technology. The service, which is not officially affiliated with Minecraft, offers figurines starting at $25.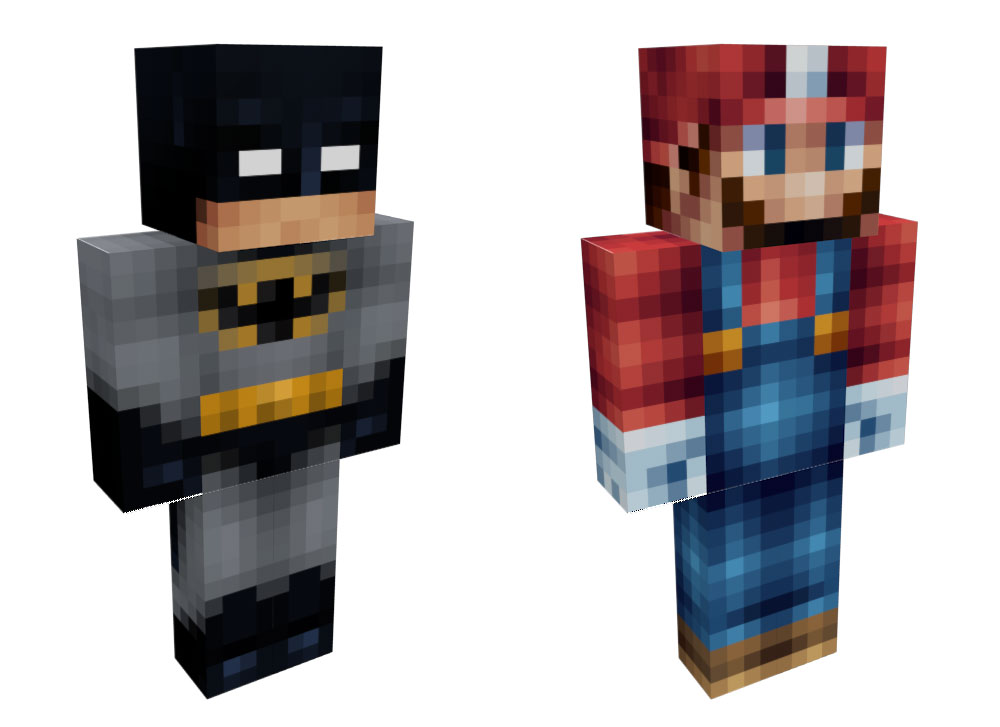 Users can either upload their own or their friends' characters for 3D printing.  Or they can choose from a number of ready-made designs, which include Minecraft versions of popular characters, such as Nintendo's Super Mario or DC Comic's Batman.  This rapidly turns Minetoys into a real intellectual property snake pit; however, this will probably not become an issue, until this type of offer grows to the point that it would make a viable business for all the IP owners involved.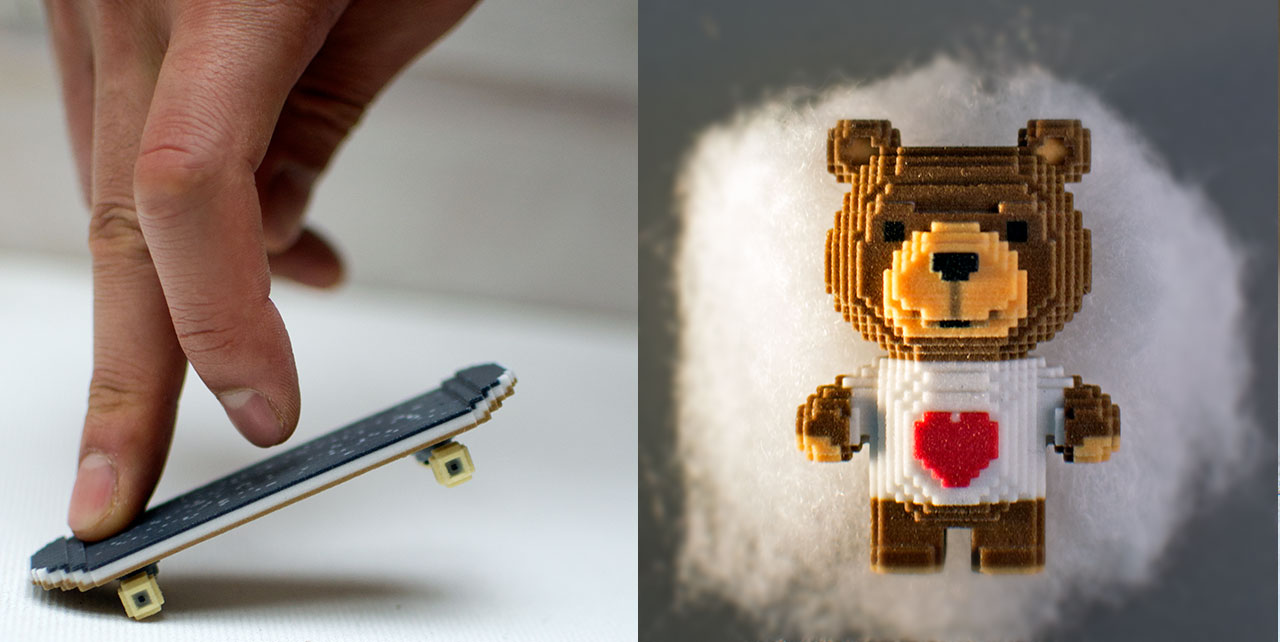 The other new service to offer FabZat compatibility is LeBlox, an iOS app (currently available only on the French, German and Swiss App Store) which helps you make "blocky", 3D printable versions of yourself, your friends, your favorite celebrities, or anyone and anything you want. Through five, gradually more complex tutorials you will learn the art of 3D designing with Lego-like blocks, much like people do in the aforementioned Minecraft online world.
The in-app editor created by LeBlox is as easy to use as that of many common online games: you choose the basic facial features, hair, and clothing and then order the figurine to be 3D printed and delivered to you within one to two weeks. The price of each print depends on the size of the figurine you want but it starts as low as €12. If that is an accurate impulse price point we are going to see the 3D printed in-game business get very large very quickly.