3D Printing Industry will be in Frankfurt from 13-16 November, delivering all the latest news and releases from Formnext 2018.
Hall 3, Messe Frankfurt, where the exhibition takes place every year, measures 28,129 Sq m. This year, both the upper and lower floor of Hall 3 will be occupied by specialists across additive manufacturing, 3D scanning, materials and other related peripherals.
Following up on last week's what to see at Formnext 2018, we have another teaser of upcoming presentations from TRUMPF, Ackuretta, AMFG, Renishaw, Materialise and Mitsubishi Chemicals.
Trumpf automated 3D printing solutions
German machine tool manufacturer TRUMPF that recently reported the greatest FY on record, will be showcasing its latest automated innovations at the event in Frankfurt. Centering around the Truprint 5000 Laser Metal Fusion (LMF) system launched by the company at last year's fair demos include on the fly inspection and melt pool monitoring technology.
Visitors can find TRUMPF in Hall 3.0, Booth D50.  
FreeShape 120, Ackuretta's precision DLP printer
Taipei-based DLP 3D printer manufacturer Ackuretta, will be launching the FreeShape 120 system at the show. From a company specializing in high resolution applications including jewelry making and dentistry, the FreeShape 120 promises to be "precise and affordable."
Ackuretta can be found in Hall 3.0, Booth A64.
AMFG automated workflow for post-production
AMFG, headquartered in the UK, is the developed of a additive manufacturing automation software. At Formnext 2018, the company will have demos of its post-production management system, which takes care of quoting, tracking, quality assurance, from ordering through to a finished part. 
Earlier this year, AMFG partnered with MakeLab, a 3D printing service bureau, to help fulfil order demand. According to MakeLab, AMFG's automation solutions will save the service bureau countless hours of human resources, best spent on product development.
AMFG's showcase will be in Hall 3.0, Booth F68.
Future of AM with Marc Saunders of Renishaw
Returning to Formnext after the release of the RenAM 500Q in 2017, Global engineering company Renishaw promises visitors insight into the potential of multi-laser technology and its impact on part quality. 
Marc Saunders, Director of Global Solutions Centers at the company, will also give a talk on the future of 3D printing and how technology can increase productivity. Interested parties can make their way to the TCT introduction stage between 11.30-11.45 am, on Tuesday, 13th November.
Find Renishaw's stand in Hall 3.1, Booth E68.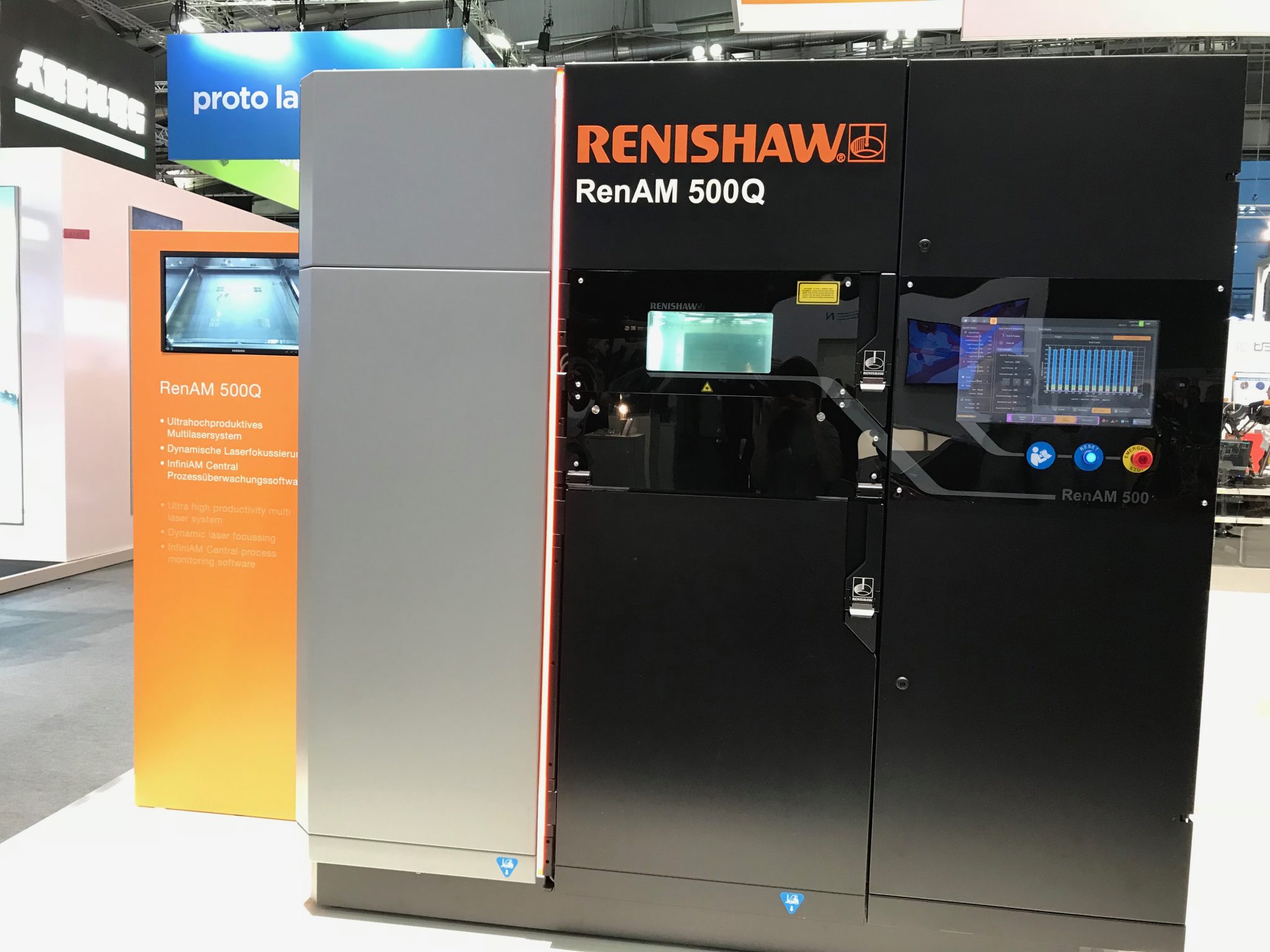 Materialise brings software and material innovations
Award winning 3D software company Materialise is promising to "introduce innovations in 3D printing software & services" at formnext 2018.
Among the latest applications of the company's Magics Suite, the company will also be showcasing its patented e-Stage for metal 1.1 the most recent upgrade of this support generation platform. 
Lieve Boeykens, Market Innovation Manager at Materialise, will also be presenting on "Reducing Costs and Speeding Up the Validation of AM Parts" at 4pm on the TCT stage, November 15.
Find Materialise in Hall 3, Booth C48.
Mitsubishi Chemical makes formnext debut
And, for the first time, Mitsubishi Chemical in Europe, a regional branch of Japan's Mitsubishi Chemical Corporation, will be displaying its materials and the large-format Colossus 3D printer, making chairs in real-time.
The company debut at the show follows its acquisition of Dutch filament producer MCPP Netherlands, and is expected to send "a strong signal to the 3D printing industry."
Keep up to date with Formnext 2018 and other industry events. Subscribe to the 3D Printing Industry newsletter, join us on Facebook and on Twitter. For new opportunities across additive manufacturing visit 3D Printing Jobs. 
Featured image shows Messe Frankfurt, the home of Formnext. Photo by Michael Petch.