TPM Inc., a digital printing and design provider headquartered in Greenville, South Carolina, has opened a 3D Printing & Additive Manufacturing Lab. Located at its office in Charlotte, North Carolina, the new facility gives customers the opportunity to experience 3D printing firsthand.
The lab was completed by TPM on March 1, 2019, and will be hosting an open house on April 11, 2019 for those looking to learn more. Matt Luther, TPM's Director of 3D Printing, comments, "With the completion of this 3D Printing and Additive Manufacturing Lab, TPM can now provide hands-on tours of industry leading thermoplastic, composite and metal 3D printing technologies."
"This lab will help our customers in the Southeast explore the ways in which additive manufacturing and 3D printing can impact their business like never before."
3D printing from TPM
In software, TPM is a reseller and training provider for Autodesk and SOLIDWORKS products. In 2D printing, and reprographics, the company is capable of producing signage, event displays – the whole gamut of standard printing services.
Adding to this expertise, decades in the making, the TPM 3D Printing & Additive Manufacturing Lab provides access to machines from Markforged and HP, in addition to FDM, SLS, SLA technologies.
From the Markforged range, TPM has the Metal X Atomic Diffusion Additive Manufacturing (ADAM) system and composite 3D printers including the award winning Mark Two. From HP, TPM offers both standard and full color 3D printing capabilities of Multi Jet Fusion technology.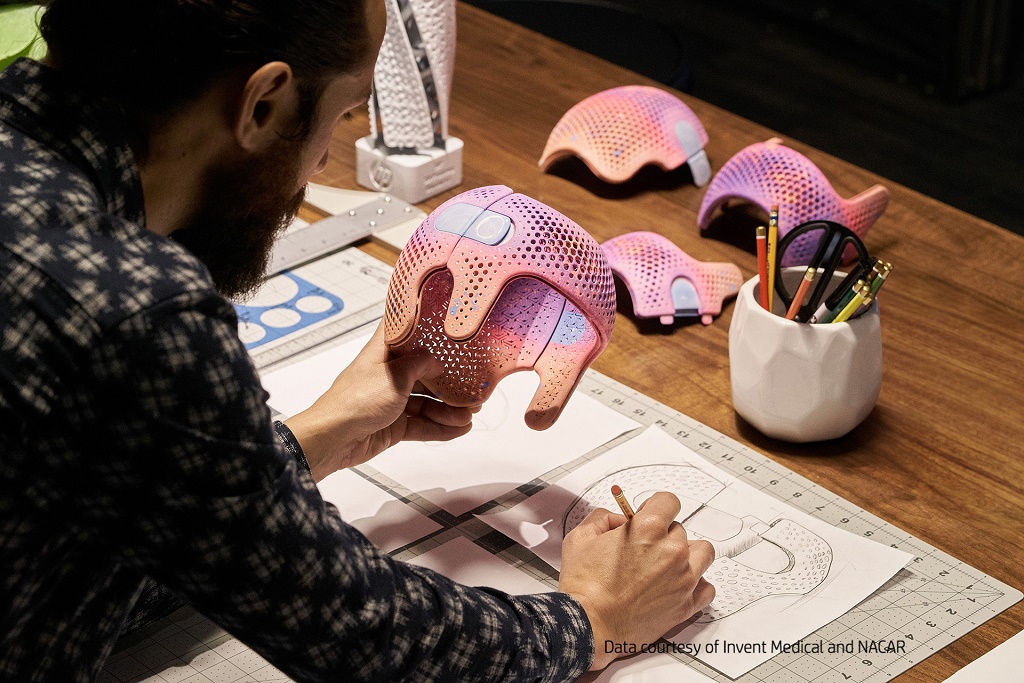 Increasing additive adoption
The TPM 3D Printing & Additive Manufacturing Lab is one example of the way companies are seeking to increase adoption of 3D technologies. To serve a similar purpose, GE Additive invested $15 million in a Customer Experience Center at its premises in Munich. And Siemens has introduced its i-Experience Centers 4.0 across Portugal.
TPM's 3D Printing and Additive Manufacturing Lab open house will take place on April 11, 2019, from 10 am to 2 pm.
Check out our events page for more upcoming 3D printing events near you. For all of the latest news subscribe to the 3D Printing Industry newsletter, follow us on Twitter and like us on Facebook. 
Vote now in the 2019 3D Printing Industry Awards.
Featured image shows HP Jet Fusion 3D printers at TPM, Charlotte, North Carolina. Photo via TPM Inc.