Surface treatment specialist FerroECOBlast, together with the Jožef Stefan Institute (Slovenia) and Joanneum Research Centre (Austria), has investigated the effects of shot peening on the fatigue strength of metal 3D printed parts.
Surface treatments are an important part of the 3D printing workflow and often happen in the post-processing phase after a build is complete. There are a wide variety of surface treatments available today, each with its own use case. For example, there are treatments for smoothing out part surfaces, boosting mechanical properties like strength, and increasing durability by way of wear, corrosion, or heat resistance.
Shot peening, otherwise known as cold micro-forging, is one such surface treatment. Often used on metal parts in critical industries like aerospace or automotive, shot peening works by striking a surface with a granular 'shot' material (blast media) to produce a compressive residual stress layer and enhance the mechanical strength of a part.
According to FerroECOBlast, however, the effects of shot peening on 3D printed metal parts have not yet been extensively researched.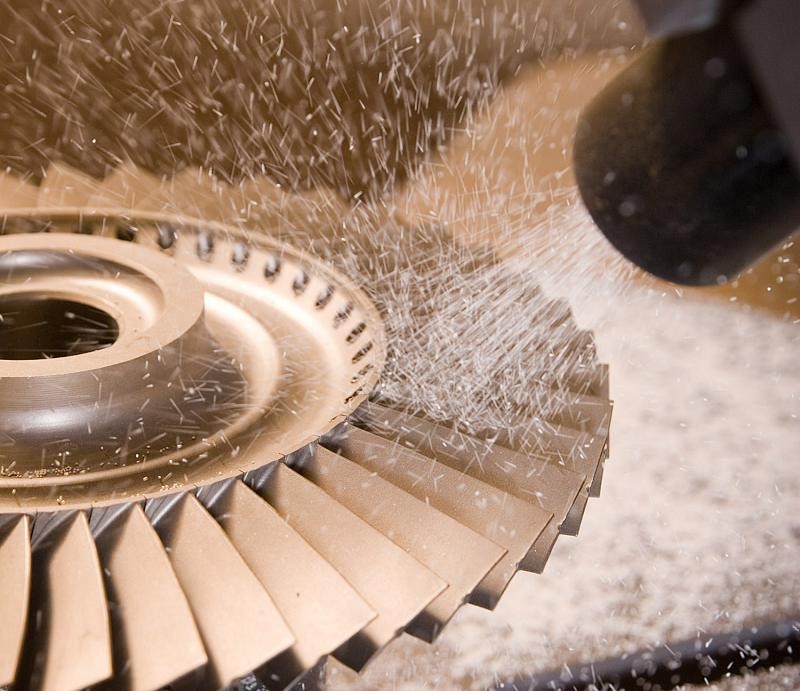 Setting the experiment up
To kick the experiment off, the research team 3D printed several dogbone test specimens using a laser powder bed fusion 3D printer. Dogbones are a common geometry when it comes to performing tensile and fatigue strength testing in laboratories. The specimens were 3D printed in three different alloys: aluminum alloy (AlSi10Mg), maraging steel MS1 (DIN 1.2709), and titanium alloy (Ti6Al4V).
The test pieces were cleaned of all residual dust and oxides, and annealed and aged via heat treatments. They were also ground to their final dimensions to ensure homogeneity throughout the experiment, which is crucial for obtaining accurate results during permanent dynamic strength testing.
The final preparation step was the shot peening process. For this, the joint research team used steel shot ASH110 and ceramic shot Z150 as the blast media.
What were the results?
To determine the effects of shot peening on fatigue strength, the team tested a total of 60 samples comprising all three alloy materials, including samples that had not yet been surface treated.
Shot peening was shown to have a 'very positive effect' on the lasting dynamic strength of the 3D printed parts. To put this into context, the reference parts (untreated) reached the fatigue breaking point after an average of 105 cycles, whereas the shot-peened parts managed to survive between 5 x 105 and 2 x 106 cycles before fracturing.
Of the three materials, the greatest benefit was reaped by the titanium alloy samples, where the lifetime of the 3D printed parts was extended up to 20x. The MS1 steel samples had a lifetime extension of about 15x, and the aluminum alloy samples showed improvements of up to 8x – 10x.
As shown by metallurgical analysis, however, the effects of shot peening on the microhardness of the test samples were not as significant. The team only detected a slight increase in microhardness on the surface and up to a depth of 200-300µm.
Still, the team concluded that shot peening significantly improves the mechanical properties, fatigue strength, and corrosion resistance of 3D printed metal components, proving it to be a viable method of bolstering part performance.
Further details of the study can be found in the paper titled 'Effects of Shot Peening on the Fatigue Strength of Parts Produced by Additive Manufacturing'.
The study of microstructures and part properties is crucial when it comes to advancing the performance of 3D printing technologies. Last month, researchers from the Iran Polymer and Petrochemical Institute took a deeper dive into the mechanical properties of glass fiber-reinforced 3D printing filaments in a bid to enable stronger composites. According to the research paper, it was the first study showing the effects of ABS weight percentage on the mechanical properties of 3D printed continuous fiber-reinforced composite parts, paving the way for improved material formulations.
Elsewhere, MELD Manufacturing, a US-based 3D printing technology developer, recently teamed up with Virginia Tech to begin studying its Additive Friction Stir Deposition technology in an academic capacity for the first time. Virginia Tech's research interests include process fundamentals such as temperature, material flow, and distortion, dynamic phase and microstructure evolution, and the design and manufacturing of heterostructured materials.
Subscribe to the 3D Printing Industry newsletter for the latest news in additive manufacturing. You can also stay connected by following us on Twitter, liking us on Facebook, and tuning into the 3D Printing Industry YouTube Channel.
Looking for a career in additive manufacturing? Visit 3D Printing Jobs for a selection of roles in the industry.
Featured image shows a metal assembly undergoing shot peening. Photo via Trulife Engineered Solutions.