Sandvik, a Swedish engineering group, has announced further collaborations with Renishaw, a UK-based engineering firm, to increase its capacity for metal additive manufacturing.
Within this partnership, Sandvik has invested in several RenAM 500Q systems for its $25 million specialist additive manufacturing materials production plant. The company is also working with Renishaw to develop additive manufacturing materials and post-processing technologies.
"Renishaw is a leader and innovator in metal AM and metrology, positioning it as the perfect AM partner," explained Robin Weston, Marketing Manager of Renishaw's Additive Manufacturing Products Division. "Our collaboration will strengthen Sandvik's position during a period of rapid growth in the metal additive manufacturing industries."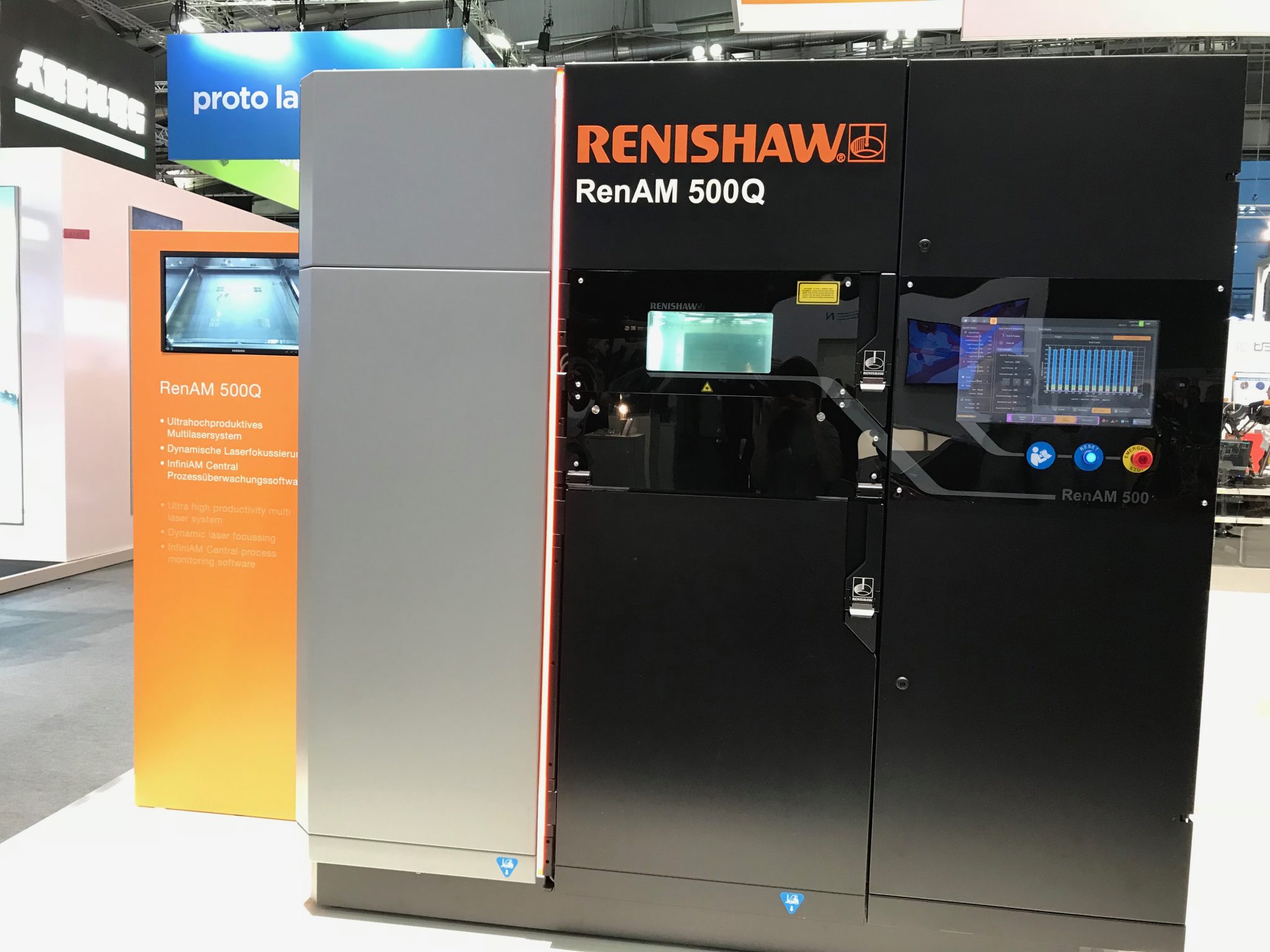 Accelerating metal additive manufacturing
Earlier this year, Sandvik announced plans to establish a production plant for 3D printing materials in Sweden, close to the company's additive manufacturing R&D center. The investment in RenAM systems will accelerate the production of fine metal powders made from titanium and nickel, contributing to Sandvik's existing Osprey brand of powders.
The new multi-laser RenAM 500Q systems add to Sandvik's existing range of additive manufacturing machines, which include printers from EOS, Concept Laser, Arcam, and ExOne. These machines intend to cover a wide range of 3D printing technologies, materials, and applications.
"Sandvik has a leading position within the AM metal powder market and has made sizeable investments in different AM printing process technologies for metal components since 2013," explained Kristian Egeberg, President of Sandvik Additive Manufacturing.
"The recent addition of multi-laser RenAM 500Q systems will complement our current printing portfolio in a very good way – and our collaboration with Renishaw will benefit both parties when it comes to capitalizing on the expected rapid growth."
Visitors of Formnext can find Sandvik in Hall 3.1, Stand C10.
Stay updated with the latest 3D printing from Formnext by subscribing to our 3D printing newsletter. You can also follow us on Twitter and Facebook.
Visit our 3D Printing Jobs to start a new career in 3D printing.
Featured image shows the RenAM 500M machine. Photo via Renishaw.