London-based 3D content platform MyMiniFactory, and German game and toy company Ravensburger, have partnered to launch a co-creation 3D printing design competition for the board game, Labyrinth. 
In what is said to be a first, the partners, under an IP licensing agreement, are inviting makers to create new monetizable themes and figurine for the game. Chengxi Wang, CEO of MyMiniFactory, stated, "We hope that our collaboration and licensing partnership with Ravensburger shared through the design competition will open up an innovative dialogue between legacy and new technology. We truly can't wait to see what magic will come out of this creative journey."
3D printing customises board games
Considered a classic Ravensburger game, Labyrinth was introduced more than 30 years ago, and has expanded into over 60 versions. A strategic treasure mapping game, Labyrinth features a cast of mythical characters and objects in which players must use to move through the constantly changing maze. The new competition allows fans to share their own 3D printable figurines for the game, showcasing their creativity.
Using the MyMiniFactory platform, creatives must design 4 characters fitting the following themes: creatures of the night, Steam Punk, Robots, Cute Animal babies, Deep sea, It-Animals (i.e. Unicorns), Pirates, Knights, Space, Adventure, Fairy tales, Dinos, or Abstract.
These designs must then be uploaded as 3D models in an .stl format which may then be selected and adopted as officially approved and branded 3D printable extensions of Labyrinth. This will then be distributed and sold through the site's premium store.
Co-creation competition
The deadline for submissions for the competition is September 7th. The winners will be selected by a panel of judges from Ravensbuger and MyMiniFactory, based on the quality and the printability of the designs.
In addition, successful applicants will have the rights to exclusively sell their 3D printable designs officially under the Ravensburger name for 3 years with royalties, 30% of the final price, on each file sale.Michael Rueger, Creative Director Innovation Lab, Ravensburger, adds:
"We are super excited to see what fans will come up with, and we wish every designer the best of luck for the competition! Let creativity spark."
Interested designers can enter the competition here.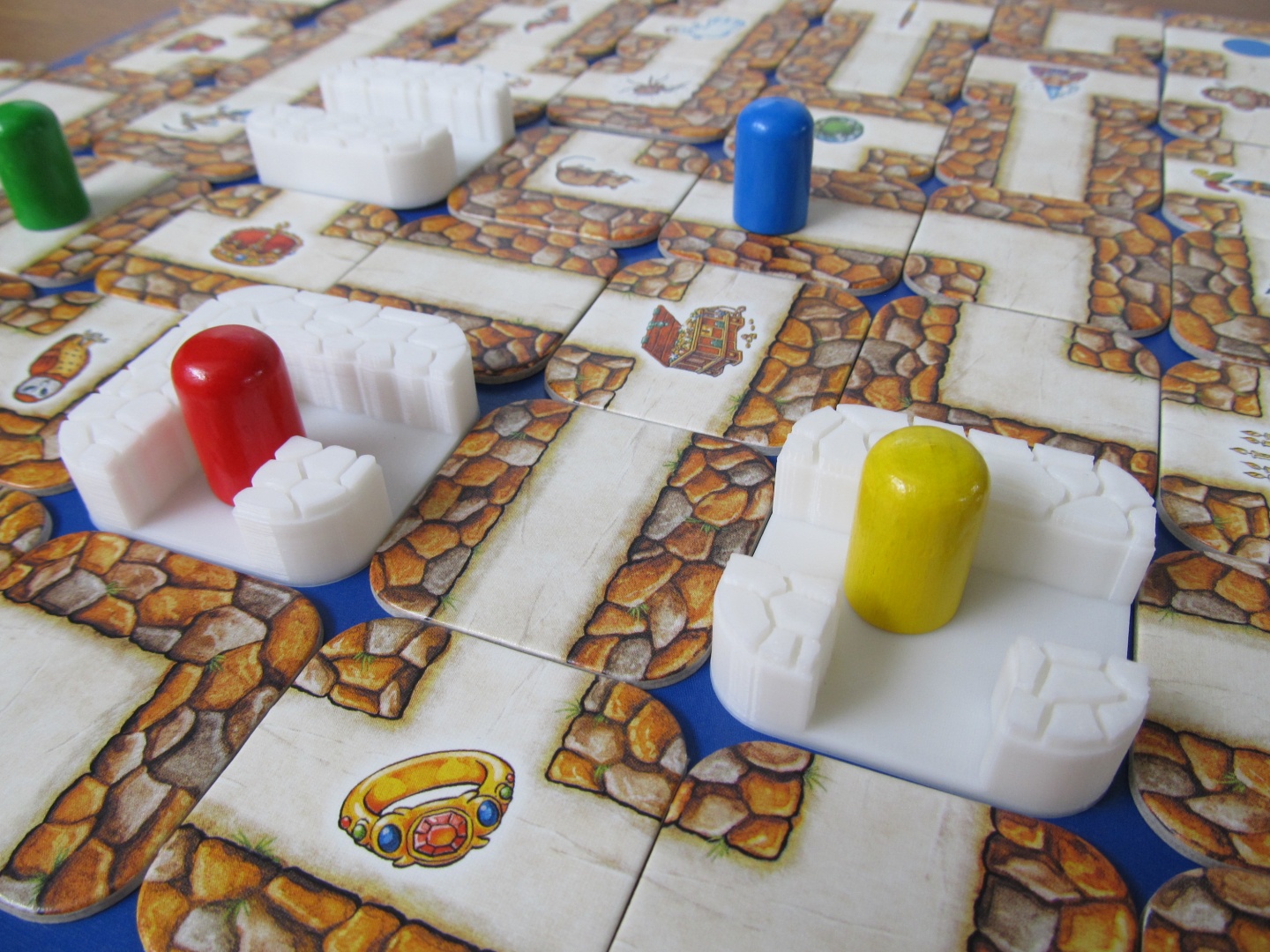 Subscribe to the 3D Printing Industry newsletter, follow us on Twitter and like us on Facebook for more additive manufacturing news. 
Also, join 3D Printing Jobs to post opportunities or advance your career in 3D printing now.
Featured image shows the Labyrinth board game. Image via Ravensburger.