3D Printing Industry's series on 3D printing and renewable energy turns to the role additive manufacturing is playing in the design and development of more efficient components within the energy sector.
"Additive manufacturing will act as a catalyst in some cases and accelerate and drastically improve the performance of systems such as gas turbines, fuel cell systems, and heat exchangers," says Sebastian Piegert, Department Lead Additive Manufacturing at Siemens Energy.
There are a number of projects currently underway at Siemens Energy focused on materials, design, and digitalization in regards to optimizing new component designs for energy applications. Piegert provides an update on the progress the company is making in these areas and shares his insights into the benefits 3D printing is bringing to the energy sector.
While demand for all other energy fields declined during a Covid-stricken 2020, renewable energy use increased by three percent according to the Global Energy Review 2021. In fact, with green energy continuing to grow its share of the energy market, it is predicted to be worth as much as $2,172 billion by 2030, and as a result, the investment in renewable technologies looks set to rapidly increase over the next decade.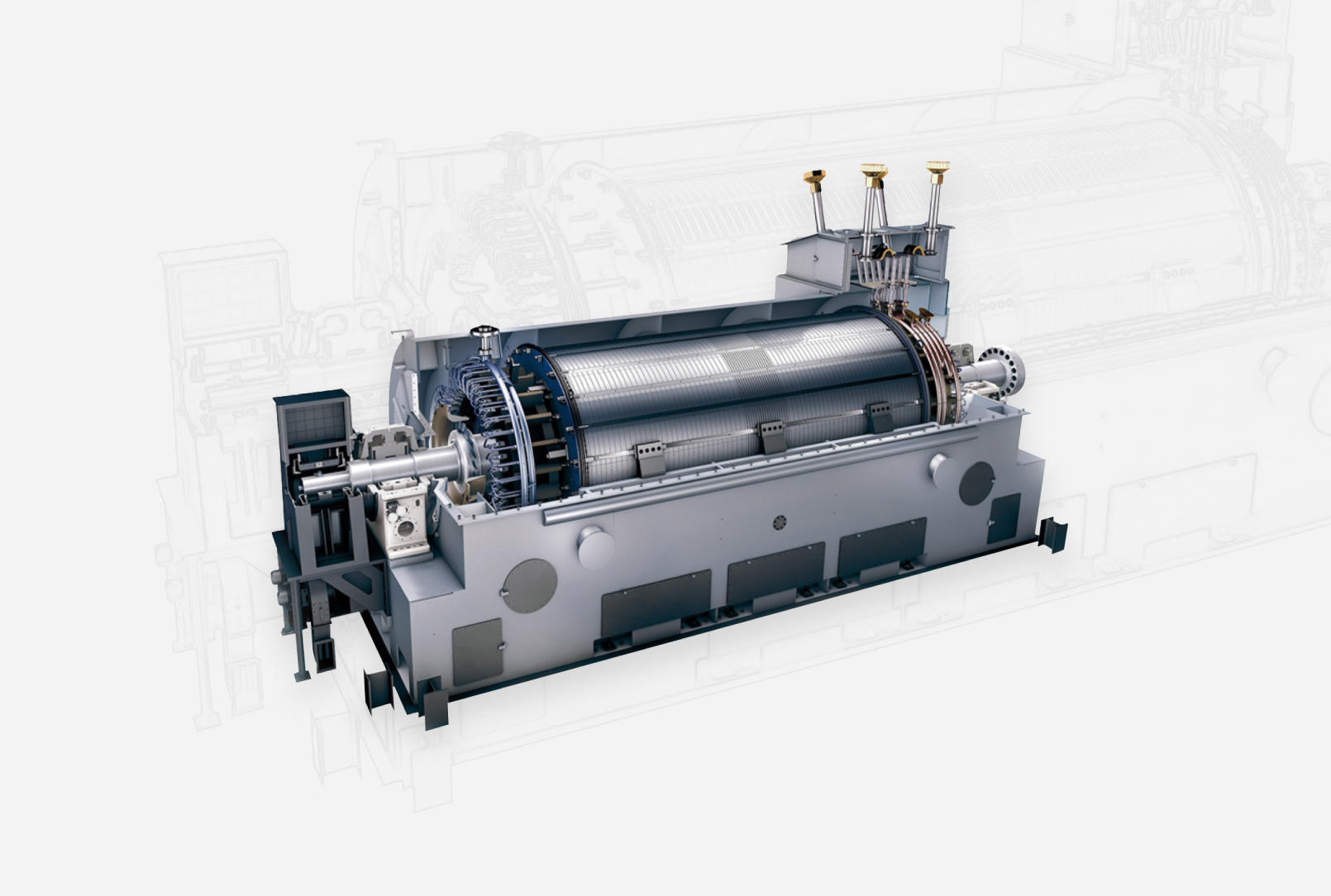 Siemens Energy's AM research projects
In previous installments of this series of interviews exploring 3D printing and renewable energy, we heard how additive manufacturing is already having an impact within the nuclear sector and in the solar industry for the production of next-generation photovoltaics. The technology is also being deployed to improve the cost and performance competitiveness of the wind energy sector, and is being leveraged to aid the transition of the hydrogen economy from concept to reality.
Several research and development projects are currently underway at Siemens Energy to investigate how additive manufacturing can optimize materials and part designs within these sectors. Within the firm's High Temperature Applications (HTA) project, the Siemens Energy team is exploring three main areas: materials qualification, new designs, and digitalization.
In particular, the team is focusing on optimizing the LPBF 3D printing process to produce highly efficient gas turbine components capable of withstanding temperatures in excess of 1,000 degrees celsius. Additive manufacturing is being leveraged to guarantee the components' function and service life through the implementation of innovative cooling concepts not technically feasible via conventional manufacturing processes.
"We are exploring the next generation of combustor (Haynes 282) and turbine materials (IN 738) which will enable us to increase the temperatures and the loads in the respective component applications," says Piegert. "With our partners BAM, TU Berlin, and Fraunhofer, we are evaluating geometry-dependent material characteristics as well as the limits for recycling the respective powders."
The project has shown that 3D printing can enable the fabrication of various channel geometries with a combination of lattice structures and porous sponge-like materials that can form more efficient cooling structures.
"These combinations provide an incredible breadth of design opportunities to optimize the mixing of fluids, tune the damping behavior of components, and introduce more efficient cooling strategies such as transpiration cooling," Piegert adds.
Another Siemens Energy project focuses on the maintenance, repair, and overhaul (MRO) of gas turbine blade tips using additive manufacturing. The goal of the project is to enable the turbine blades to be operated at higher temperatures or longer operating intervals after repair.
"A fully streamlined repair chain was set up to utilize LPBF for advanced blade tip repair," Piegert explains. "This is progressing extremely well. The main theme is that repair is not only regeneration of the part in its 'old' functionality but we target to provide real upgrades by the advanced repair concepts."
The application of AM in the energy industry
Additive manufacturing has been deployed to optimize components across various renewable energy sectors, ranging from GE's efforts to design and manufacture lighter 3D printed wind turbine blades more cost-effectively to new designs of nuclear reactor components made possible by Oak Ridge National Laboratory's (ORNL) own novel 3D printing technology.
3D printing has also enabled next-generation designs of photovoltaics for use in solar panels, innovative catalysts for hydrogen production, and has contributed to a number of manufacturing firms' decarbonization efforts.
At Siemens Energy, additive manufacturing is being utilized for numerous components of this kind. One such example is how the technology is being leveraged to improve efficiency and lower the emissions of the firm's gas turbine engines. The firm's publicly-funded projects are working towards a 100 percent hydrogen-operated pilot engine in France, the SGT-400, of which the burners are entirely fabricated via 3D printing.
Last year, the company announced it was working with composite 3D printing technology developer Continuous Composites to 3D print power generator components. With help from Arkema, the partners also unveiled a special thermoset Glass Fiber Reinforced Polymer (GFRP) material for the project.
"Otherwise, additive manufacturing is supporting our Field of Action – decarbonized heat and industrial processes where we dive into applications such as fuel cell systems, heat pumps, and heat exchangers in general," says Piegert.
He identifies expensive, highly sophisticated gas turbines and their maintenance as the biggest driver of additive manufacturing currently, but also views steam turbines, compressors, and generators as important applications with significant potential.
In January 2021, Siemens Energy announced it had developed a novel digital repair chain to 3D print new features onto conventionally manufactured gas turbine blades. The fully automated chain makes use of a specially-developed laser powder bed fusion process called HybridTech, which implements intricate cooling channels into blade tips to alleviate the risk of cracks and defects.
Siemens is also seeing new and growing demand for the optimization of fuel cell systems and heat exchangers via 3D printing, alongside the technology's potential for boosting the efficiency of electrolyzers for hydrogen production.
Going forwards, Piegert identifies the requirement for large-format 3D printing for high-end polymers that are potentially fiber-reinforced within the wind sector, in addition to sand 3D printing's potential for the casting of large, complex parts.
"Due to these industrial applications, we need larger format additive manufacturing capability," he added. "Huge systems are meanwhile available for polymers and concrete, but also on the powder bed metal market we see movement.
"With additive manufacturing we will be able to meet the requirement of our customers more precisely since design applications are quickly possible, we will also see more sophisticated designs based on AI."
Subscribe to the 3D Printing Industry newsletter for the latest news in additive manufacturing. You can also stay connected by following us on Twitter and liking us on Facebook.
Looking for a career in additive manufacturing? Visit 3D Printing Jobs for a selection of roles in the industry.
Subscribe to our YouTube channel for the latest 3D printing video shorts, reviews, and webinar replays.
Featured image shows a Siemens Energy generator. Photo via Siemens Energy.