Hot on the heels of its AIR2WATER project announcement, GE Research has been awarded a project by the US Department of Energy (DoE) to explore the design and manufacture of 3D printed wind turbine blades.
Worth $6.7 million, the project will see GE Research combine with GE Renewable Energy and LM Wind Power, a business belonging to GE Renewable Energy, and receive input from Oak Ridge National Laboratory and the National Renewable Energy Laboratory, to increase the competitiveness of both onshore and offshore wind energy.
The project will initially produce a full-size 3D printed blade tip for structural testing, in addition to three blade tips to be installed on a wind turbine, with the hope of reducing manufacturing cost and increasing supply chain flexibility for the components.
"We are excited to partner with the DoE Advanced Manufacturing Office, as well as with our world class partners to produce a highly innovative advanced manufacturing and additive process to completely revolutionize the state of the art of wind blade manufacturing," said Matteo Bellucci, GE Renewable Energy's Advanced Manufacturing Leader.
"Additive manufacturing can bring a step change in cost and performance competitiveness in the wind industry and help GE Renewable Energy support our customers in driving the energy transition farther and faster."
Applying aviation expertise to wind energy
The first to introduce lightweight composite fan blades into its jet engines more than two decades ago, GE's materials and composites expertise within the aviation sector has made it one of the leading firms in this sphere.
In 2019, the company 3D printed foot-long turbine blades for its GE9X engines to be used in multinational aeronautical corporation Boeing's 777X twin-engine jet. The 16 fourth-generation carbon fiber blades successfully reduced overall engine weight and maximized its power, and the 777X completed its first flight a year later, equipped with more than 300 3D printed parts. Since its unveiling, the GE9X has been deemed the world's largest commercial jet engine by GE, with its front fan measuring 134 inches in diameter.
Over the years, the firm's aviation expertise has been increasingly applied to its activities within the wind energy sector. In June last year, GE Renewable Energy partnered with 3D printing construction company COBOD and building materials specialist LafargeHolcim to develop "record-tall" 3D printed wind turbine towers with the potential to boost global renewable energy production while reducing the cost of energy.
GE Research Media Relations Executive Todd Alhart told 3D Printing Industry how the firm's knowledge and expertise within aviation will drive forward its innovation within the wind energy realm. 
"One of the key advantages GE engineers are bringing to this project is our decades of experience developing and commercializing similar aerodynamic structures in our Aviation business," he explained. "We have a deep understanding of how these types of materials behave and function in these types of designs, which will be incredibly beneficial for us on the current blade tips project."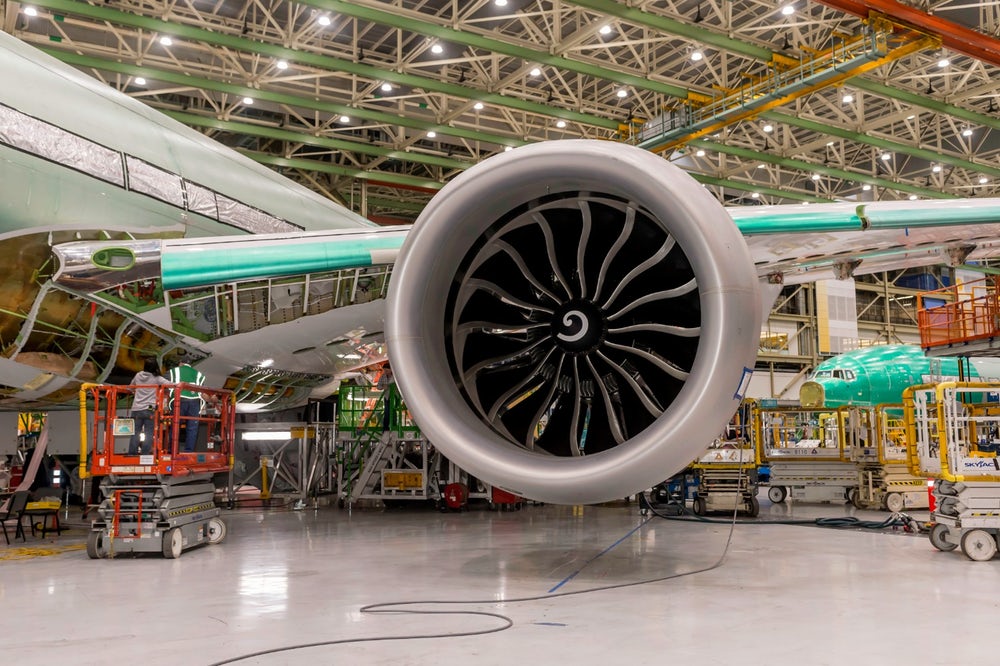 Developing the 3D printed turbine blade tips
During the two-year project, GE and its partners will apply additive manufacturing processes to simplify the steps required to produce the blade tips, in order to deliver a much higher throughput within the manufacturing process. The blade tips will span between 8-10 meters in length and will be constructed from thermoplastic composite materials using a combination of 3D printing technologies and conventional manufacturing techniques.
Utilizing 3D printing for the blade tips will require less material and produce less scrap in comparison to conventional manufacturing processes, Alhart said, which alongside a simplified production process and higher throughput will ultimately lower the manufacturing cost of the part.
In addition to lowering manufacturing costs, the project hopes to increase the supply chain flexibility of the turbine blade tips, which are expected to be lighter than those manufactured through conventional means and use more recyclable materials. It is expected that the part's design cycle time will also be reduced in order to enable greater optimization of wind farms and yield further increases in annual energy production.
"This technology will first apply to new turbines," Alhart said. "But of course, with time it could be retrofitted onto old turbines to optimize local wind resources. Once the technology is fully vetted, 3D printing will allow much faster ramp-up versus traditional methods."
Opportunities for AM in the renewables energy sector
The ultimate goal of the project is to accelerate the competitiveness of onshore and offshore wind energy by developing an integrated 3D printing process for high-performance turbine blade designs. It is hoped that this novel additive manufacturing process will enable the design of larger turbine rotors in the future.
According to Alhart, there are many other opportunities for GE to apply its additive manufacturing processes within the wider renewable energies sector: "Certainly, between the blade and the towers, additive is helping us expand our thinking and the possibilities for improving wind energy. We also see opportunities across our Renewable Energy TII businesses to apply AM for new part design and tooling.
"The use of additive creates new degrees of freedom in both the design and manufacture of critical parts. Beyond wind, we are always looking at other areas such as energy storage and grid technologies where additive can help us push the limits of our products."
Subscribe to the 3D Printing Industry newsletter for the latest news in additive manufacturing. You can also stay connected by following us on Twitter and liking us on Facebook.
Looking for a career in additive manufacturing? Visit 3D Printing Jobs for a selection of roles in the industry.
Featured image shows turbine blades heading for Block Island offshore wind farm. Photo via LM Wind Power.