In 2017, American microgravity 3D printer developer Made In Space was awarded a NASA Small Business Innovation Research (SBIR) contract for the development of its Vulcan Hybrid Manufacturing System. Now, just over a year later, NASA has renewed this SBIR for the Vulcan's continued development.
Once complete, the Vulcan will be capable of working more than 30 different materials covering both polymers and metals.
In explanation of the project Mike Snyder, Made In Space chief engineer and principal investigator, says, "The Vulcan hybrid manufacturing system allows for flexible augmentation and creation of metallic components on demand with high precision,"
In addition it is, "an efficient, safe capability that utilizes the minimum amount of resources during manufacturing processes."
A microgravity upgrade
According to official SBIR contract forms, the Vulcan is in development "to address NASA's requirement to produce high-strength, high-precision polymer and metallic components on-orbit with comparable quality to commercially-available, terrestrial machined and inspected parts."
Essentially, the system is a substantial upgrade of the existing Made In Space Additive Manufacturing Facility (AMF) that 3D prints using material extrusion technology aboard the International Space Station (ISS).
In addition to 3D printing capabilities, the Vulcan will have subtractive manufacturing toolheads that can be easily changed with little training of the chosen methods.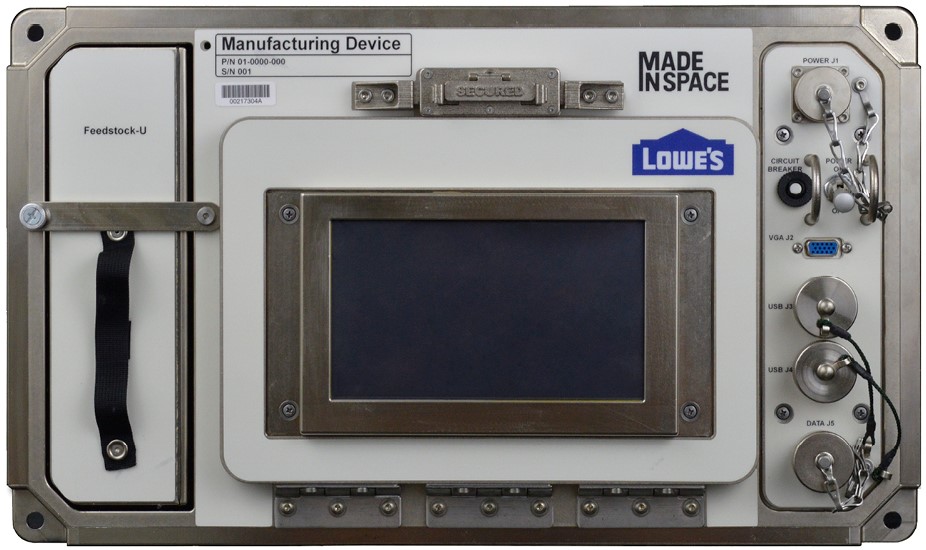 When will the Vulcan be ready?
So far, a confirmed $124,865 has been awarded to the Vulcan development project. According to the official NASA SBIR details, no further funds have been given to Made in Space for the project's development into phase 2.
In terms of technology readiness levels (TRL) Vulcan is still at level 3 – early stage development of the technology and research to prove its feasibility.
By the end of this latest contract, generated 3 May 2018, Vulcan will be at TRL 6 – a technology demonstration and the start of system/subsystem development.
Sustaining human spaceflight to the Moon, Mars and beyond
The long-term goal of the Vulcan project is "sustaining human spaceflight operations, first on the ISS and, later, on long-duration missions to the Moon, Mars, or other destinations in the Solar System."
3D printed metal in particular is also the focus of the Made In Space Archinaut, and NASA's Refabricator project in collaboration with Tethers Unlimited Inc.
A defensive dive
In addition to the Vulcan's off-world applications, it also has non-NASA commercial applications in the defense sector, which has earned it financial support from the U.S. Defense Advanced Research Projects Agency (DARPA).
A section discussing the Vulcan's defense applications has been expanded in the 2018 SBIR filing to include further information about Vulcan installation aboard submarine tenders.
No stranger to additive manufacturing, DARPA is invested in the technology through its hypersonic spaceplane aircraft development, and a multi-million dollar CAD platform for rapid "design-to-manufacturing" processes.
For more aerospace news sign up to the most widely read newsletter in the industry here, follow 3D Printing Industry on Twitter, and like us on Facebook.
Search and post 3D Printing Jobs for opportunities and new talent across engineering, marketing, sales and more.
Vote for you innovations of the year in the 2018 3D Printing Industry Awards – the form closes this week.
Featured image shows an aluminum NASA logo made using Made In Space's Vulcan manufacturing system. Photo via Made in Space