Markforged, a leading developer of metal and composite 3D printing systems, has announced the launch of a new 3D printing material.
Precise PLA is an affordable filament designed specifically for rapid prototyping applications, allowing users to iterate and validate their designs in a low-cost manner. As such, the firm's materials portfolio now has something for every stage of product development, including Precise PLA for initial concepts and metals and fiber-reinforced composites for high-strength end-use parts.
The company will offer its latest material in eight colors: yellow, red, green, blue, orange, black, white, and gray.
"An affordable material devoted to design validation was a top request from our customers to deliver a uniform and smooth print on the Digital Forge from the beginning to the end of the product life cycle," said Shai Terem, President and CEO of Markforged. "The growth and adoption of the Digital Forge depend upon our ability to address our customers' requests and introduce new capabilities that grow our addressable market."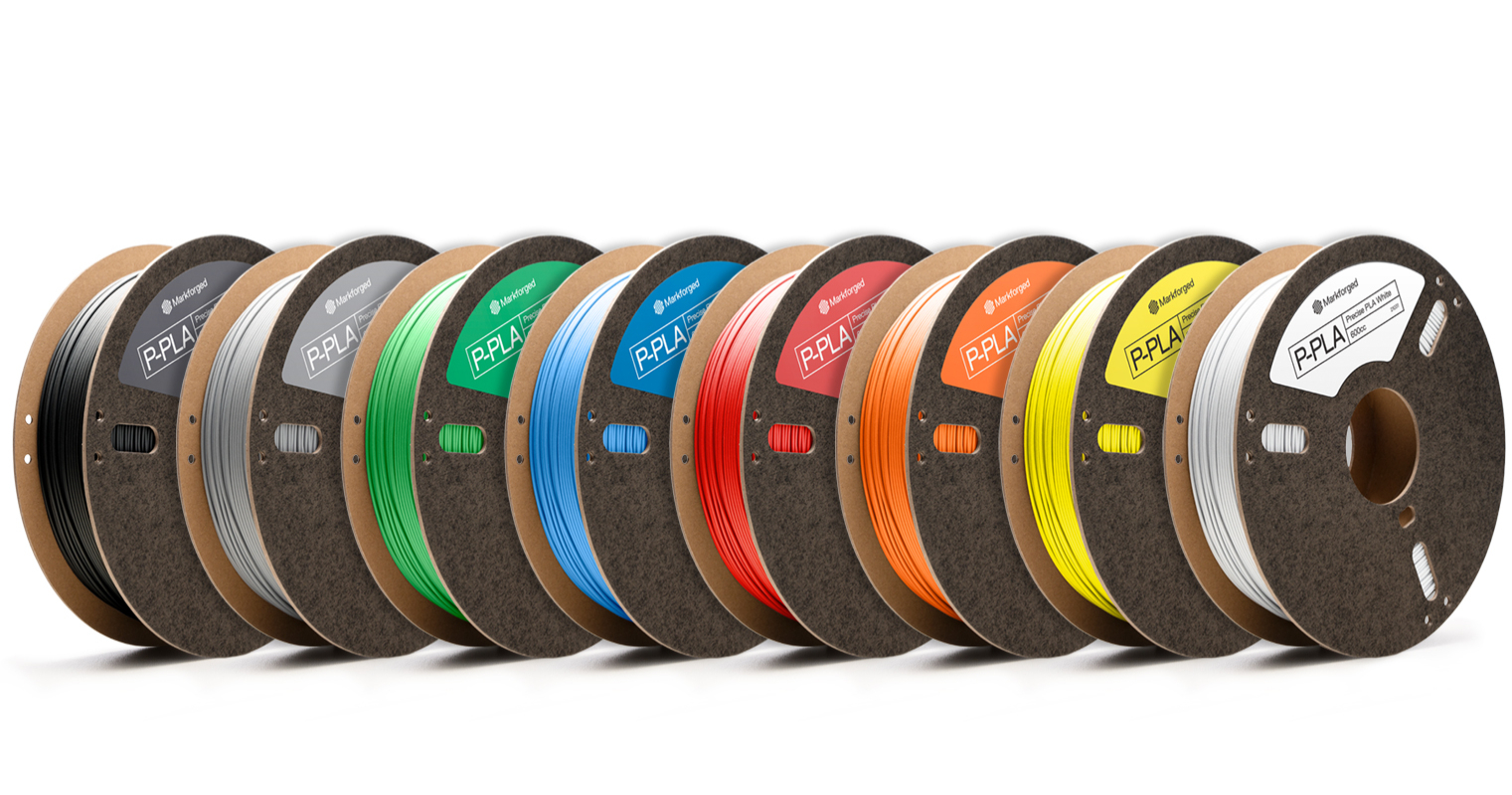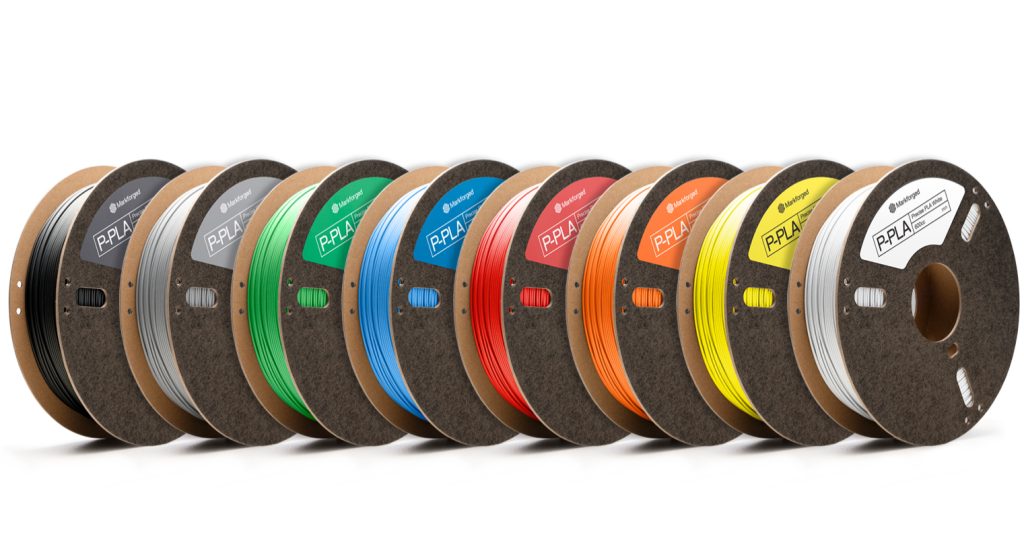 Metal and composite 3D printing with Markforged
Based in Watertown, Massachusetts, Markforged has built a name for itself in the world of metal and composite FDM 3D printing.
The company's original Metal X system was debuted at CES 2017, offering relatively low-cost metal 3D printing for desktop settings. The flagship machine works by extruding metal powder bound in a polymer matrix, which can then be sintered to grant users fully-dense metal components. The firm has since launched the Metal X Gen 2.
The firm also has an extensive portfolio of composite printers, which are designed to print parts made of carbon fiber, fiberglass, and even Kevlar-reinforced polymers. This includes the X3, X5, and X7 for larger-format parts, and the Mark Two, Onyx Pro, and Onyx One for desktop-level projects. Markforged's largest composite 3D printer to date is the FX20.
To complement its systems, Markforged also has a wide variety of filaments for high-performance parts in sectors such as aerospace, automotive, defense, and healthcare. With Precise PLA in the mix, this materials product line now has 28 members.
Precise PLA out in the field
Precise PLA is Markforged's take on polylactic acid, one of the most widely-used polymers in 3D printing. The low-cost material is known for its accessibility and ease of printability, making it perfect for rapid prototyping.
Zero Tolerance, a manufacturing shop in Michigan, has already used Precise PLA (along with other Markforged materials) to take a motorcycle display adapter from concept to end-use part. According to the firm, other 3D printers and PLA offerings simply weren't precise enough to achieve the size and quality needed in the prototyping phase.
Steve Michon, President and CEO of Zero Tolerance, explains, "Once design validation using Precise PLA is completed, we move to production with Markforged's Onyx material for functional testing, followed by printing with continuous carbon fiber for added safety for our final, end-use part. With this new material, we can now utilize our Markforged printer to deliver great results repeatedly throughout the entire design and manufacturing process. This is the most reliable additive platform we've ever used. It just works."
Additionally, the firm has also been using the low-cost filament to 3D print color-coded inserts for its fiberglass-reinforced assembly tools. Technicians on the shop floor use the colors to quickly identify the correct tool for the job.
Precise PLA will be available to order from March 15 and will be compatible with Markforged's Mark Two (Gen 2) and Onyx Pro (Gen 2) 3D printers.
Subscribe to the 3D Printing Industry newsletter for the latest news in additive manufacturing. You can also stay connected by following us on Twitter, liking us on Facebook, and tuning into the 3D Printing Industry YouTube Channel.
Looking for a career in additive manufacturing? Visit 3D Printing Jobs for a selection of roles in the industry.
Featured image shows Precise PLA in eight different colors. Photo via Markforged.