The State of Resin 3D Printing series continues with insights from Jason Rolland, SVP, Materials at Carbon. Rolland was an early hire for the California-based digital manufacturing company and now has over eight years of experience of leadership in the materials division.
With a Ph.D. in Chemistry, Rolland has been instrumental in advancing the materials palette available for industrial 3D printing with Carbon systems. Headline-grabbing advances such as the adidas Futurecraft 4D and 4DFWD are made possible with Digital Light Synthesis. Elsewhere Carbon is active in sectors including dental, life sciences and automotive – but as Rolland says, "we have only scratched the surface of what our platform is capable of."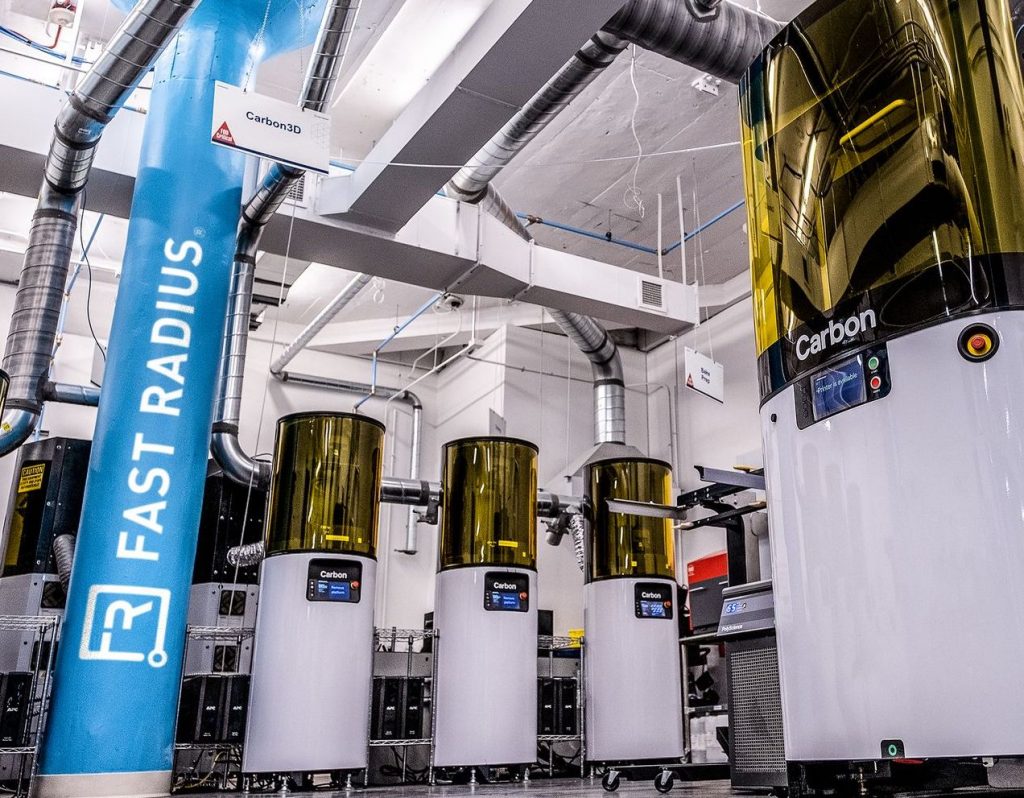 3DPI: How have you seen resin-based 3D printing develop in recent years?
Jason Rolland: There have been advances in what we call "single-cure" resin technology with companies like Adaptive3D, Henkel, BASF, and others pushing the boundaries with new chemistries and improved properties. Even looking back over the last 10 years, UV chemistries have evolved from essentially various shades of the same rigid, brittle materials to a wider scope of properties including rigid, tough resins, and elastomers. The dental space, in particular, has seen some exciting new products including splint products from Keystone and new denture base resins from Dentsply and others. Carbon has engaged with several of these companies to offer these materials on our platform.
There has also been considerable advancement in dual-cure resin technology. Carbon has continued to advance our dual-cure platform where we combine both UV reactive chemistry and thermally reactive chemistry. Note this is very different from the common practice of flood-curing a part after printing. In that case, you are simply pushing the same UV reaction to a greater degree of conversion. In the case of Carbon's dual-cure resins, you have an entirely orthogonal reaction happening during the bake step after printing. This allows us to access chemistries that otherwise wouldn't be possible to use. We've continued to release amazing production-grade resins that enable our customers to create new parts. Last year, we launched our second-generation polyurethane elastomer, which enabled the 4DFWD product line from adidas. This put 3D printing into the performance running category which was extremely exciting. We've also seen a lot of growth with our energy-absorbing elastomers being used in products like hockey helmets with CCM and other exciting products. In the rigid space, we recently launched our first flame retardant product, EPX 86FR. This dual-cure resin has an impressive combination of thermal stability and functional toughness while achieving a V0 flame rating. It's an exciting time for us at Carbon but we have only scratched the surface of what our platform is capable of!
It's also very interesting to see the progress being made with highly filled materials. Companies like Tethon, Lithoz, and Formlabs are all releasing interesting products in this space. Applications range from ceramic printing to printed crowns in the dental space.
Finally, there are some exciting new players in the medical space with 4DBiomaterials doing interesting new work in the space of bioabsorbable resins and Spectroplast developing new printers and materials capable of generating silicone parts with properties very similar to those made with traditional manufacturing methods.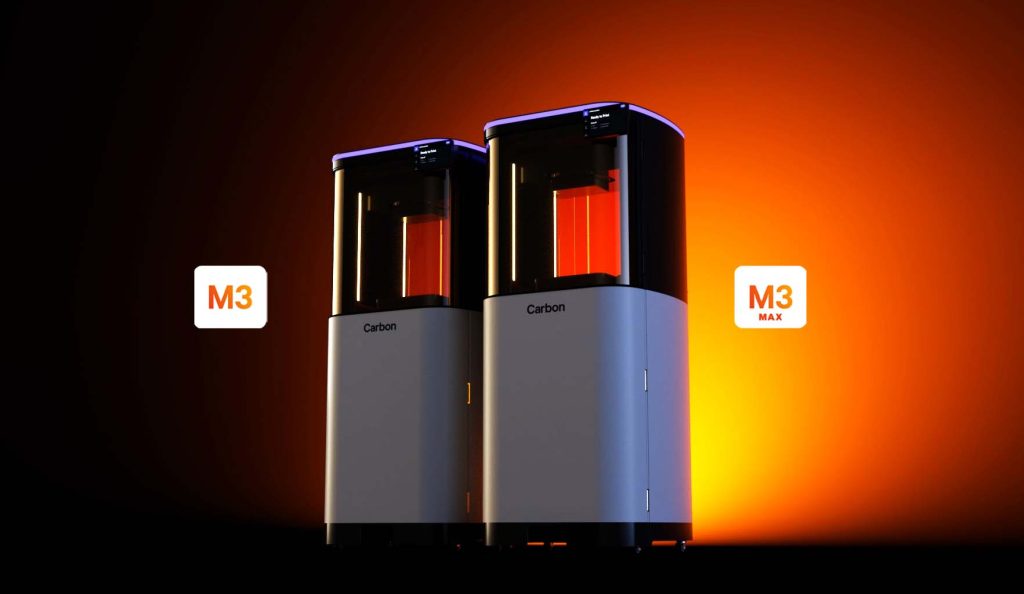 3DPI: What do you consider the next technology hurdles for photopolymer-based 3D printing to overcome?
Jason Rolland: By far, the biggest challenge developers of photopolymer resins face is the comparison to classically-used injection molded thermoplastics. Many of these products, like glass-filled nylon, are decades old and have been reliably used across a range of industries. Even when you are able to match many of the key properties, it can be difficult to get industries to adopt entirely new materials. This is a challenge for the industry as a whole. That said, if combinations of high-performance materials and new geometries (that can't be molded) offer improved product performance for the customer, it makes it much easier to take the leap. For example, when Carbon customers combine our world-class elastomer materials with our new lattice generation software tool, Design Engine, they can make amazingly high-performance parts that can outperform foam products.
As more production opportunities open up for photopolymer-based resins, cost becomes increasingly critical to their adoption at scale. Many photopolymer components have their origins in the coatings and ink jet industry and they are priced accordingly, typically more expensive per kilogram than bulk thermoplastics used in injection molding. Large volume part production helps to drive down raw material costs, but often companies are negotiating a "chicken and egg" situation where part volumes must be locked in before material costs can be reduced. Again, the solution to this is to create products that are high enough in value to the end user that all sides are willing to take a chance on new technologies in order to create the best products possible.
Finally, sustainability continues to be an increasingly important topic as the industry attains broader adoption. Companies need to look comprehensively at all aspects of their products – from energy usage (in both printers and raw material production), hazardous waste handling, solvent usage, packaging waste, transportation, and capabilities of recycling printed parts after use.
3DPI: What applications of vat photopolymerization do you see as under-developed by the market, and why?
Jason Rolland: In the near term, I think there are many applications still emerging in the elastomeric lattice market for replacing high-end foams. Elastomeric lattices have considerable advantages over foams with respect to heat management, impact resistance, comfort, and tunability. They are also used in consumer-facing products where customers will pay for added performance.
Electrical connectors are another area of great promise for the industry. Connectors require very precise dimensional accuracy, smooth surface finishes, and very demanding material properties. It is also possible to design geometries that can't be molded that have performance advantages. Furthermore, the connector industry is seeing a large uptick with the increased volumes of electric and autonomous vehicles. All of this seems to be pointing towards a perfect opportunity for additive manufacturing to meet the growing demands of the connector market. Carbon has shown that our dual cure epoxy materials can meet the strict demands of some categories of connectors and we are also working on new products to open up this space even further. The automotive industry is appropriately conservative when applying new technologies to production but again the combination of improved performance with new designs is helping to drive adoption.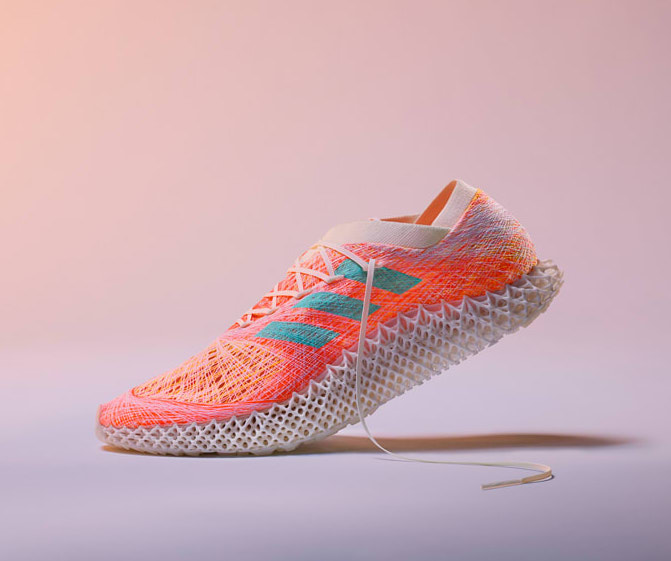 3DPI: Where are opportunities for materials development in regards to vat photopolymerization technology?
Jason Rolland: I believe there is a considerable amount of opportunity remaining in the medical sector as well. The dental industry has readily embraced additive manufacturing along with other niche areas like hearing aids and orthotics, but there is much to be done to realize the full potential here. The great thing about medical applications is it's a perfect area to apply the mass customization advantages inherent to additive manufacturing. For example, printing a custom-shaped stent for a specific artery blockage seems far preferred over picking the nearest fit from a range of predetermined sizes. Additionally, medical devices command high margins so the industry will pay for products with distinct performance advantages that benefit patients. I think the missing pieces here are materials and the regulatory landscape. Medical-grade photopolymers that can survive multiple sterilization processes, in some cases after hundreds of cycles, are needed to truly adopt the technology. Bioabsorbable materials with a range of mechanical properties are also needed. There are massive opportunities for implantable materials that meet both the regulatory and product requirements of this sector.
Like this? Read more in the State of Resin 3D Printing series.
Make sure you don't miss the results of our 3D printing with resin survey. Sign up for our free newsletter for the latest news in additive manufacturing. You can also stay connected by following us on Twitter and liking us on Facebook.
Subscribe to our YouTube channel for the latest 3D printing video reviews, shorts, and webinar replays.
Looking for a career in additive manufacturing? Visit 3D Printing Jobs for a selection of roles in the industry. 

Featured image shows concept art of Adidas' STRUNG 3D printed trainer. Image via Adidas.