British company GKN Aerospace has announced successful flight testing of a 3D printed titanium optical ice detector (OID) probe. The 3D printed probe was tested onboard the Atmospheric Research Aircraft (ARA) at the Facility for Airborne Atmospheric Measurements (FAAM), in Cranfield UK.
Using GKN's additive manufacturing process, the aerospace arm of the company was able to incorporate the titanium probe sensor into its ice protection system (IPS).
GKN Aerospace recently announced a partnership with Oak Ridge National Laboratory to develop large-scale metal parts for aerospace using a 3D printing process known as Laser Metal Deposition with wire (LMD-w).
Ice protection systems
If ice is able to build up on an aircraft during flight it can significantly alter performance, control and handling. To combat this there are a number of different functions an aircraft can use to mitigate such build up. However, this probe will be used by GKN to monitor ice build up using optical fibres and laser beams. GKN Aerospace explains the sensor head can be incorporated into any surfaces that typically experience ice accretion, including internal areas of gas turbine engines.
GKN Aerospace has said as a result of the titanium probe, the IPS is now more precise and efficient with positive results found during the flight testing.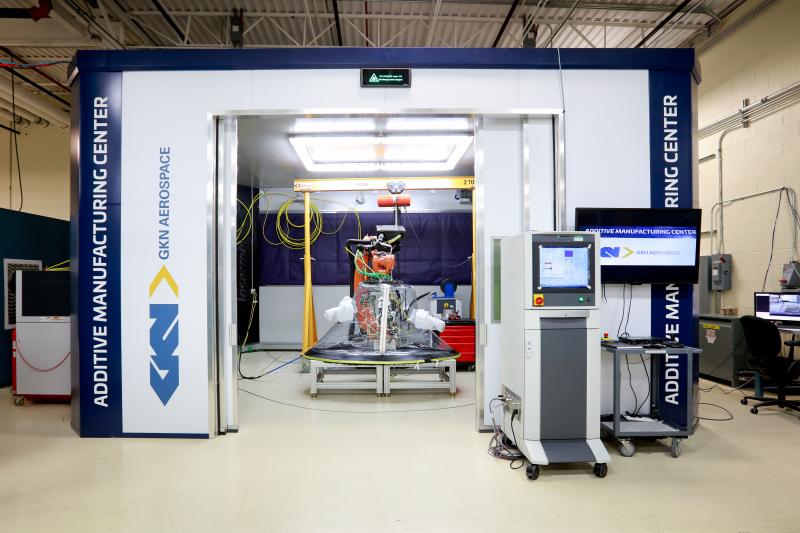 3D printed sensors
Albuquerque-based 3D printing company Optomec has recently used its additive manufacturing technology to create gas turbine blades for GE with 3D printed sensors.
GKN Aerospace's Senior Vice President of Engineering, Technology and Quality, Russ Dunn said,
This successful first flight of GKN's OID technology was the result of positive collaboration between our additive manufacturing and ice protection teams and marks a significant milestone in maturing the capability.
To stay up-to-date with all the latest aerospace 3D printing news, subscribe to the most widely read newsletter in the 3D printing industry, follow us on twitter and like us on Facebook.
Featured image shows the Atmospheric Research Aircraft in-flight. Image via GKN Aerospace.