The aerospace arm of British multinational GKN has signed an agreement with US research facility Oak Ridge National Laboratory (ORNL).
As reported by Aviation Week, the five-year agreement will focus on additive manufacturing with the aim of developing large-scale titanium parts for aerospace.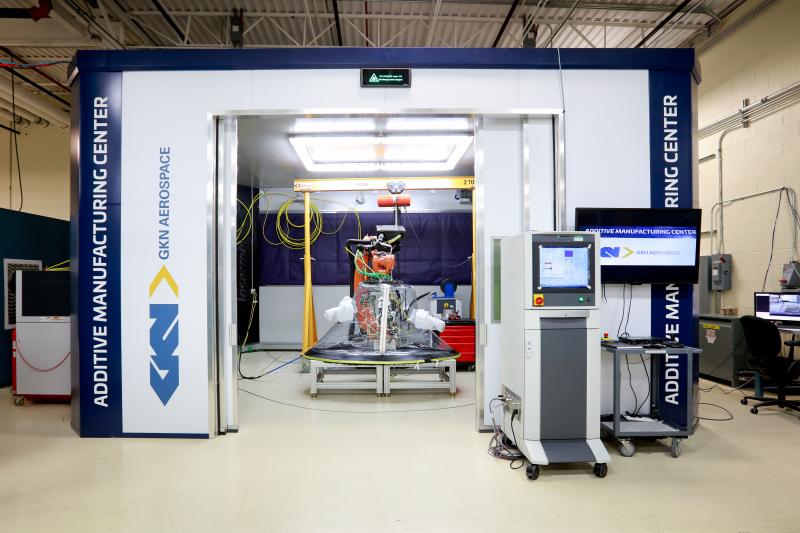 Laser metal deposition with wire
The partnership is centered on GKN Aerospace's additive manufacturing process which combines metal wire feedstock with a laser, mounted to a robotic arm. The process is known as Laser Metal Deposition with wire (LMD-w) and has been developed at GKN's Additive Manufacturing center in St. Louis, Missouri.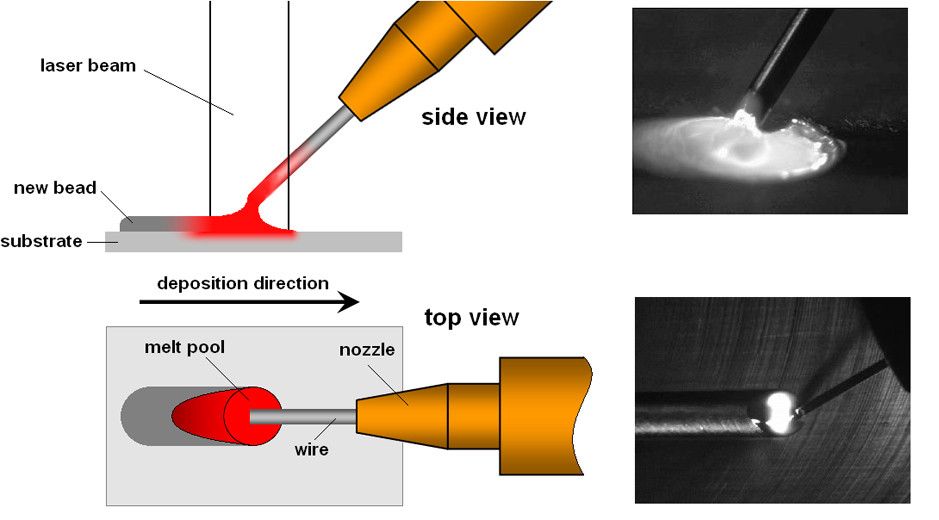 According to Josh Crews, the technology center manager for additive manufacturing, LMD-w "has the near-term potential to be used on large monolithic titanium components." Crews states LMD-w could be used to fabricate integral components such as wing spars, bulkheads and even aircraft frames. Chicago-based metal 3D printing company Sciaky has similarly employed its metal wire additive manufacturing process to create aircraft components for Airbus.
Key benefits to the LMD-w process
The benefit of the LMD-w opposed to conventional manufacturing techniques is that it uses less material and creates less waste. In comparison to other additive manufacturing methods, such as powder based technology, the LMD-w process enables the production of large components as it is not constrained to a controlled atmosphere build chamber.
However, unlike powder based technologies, LMD-w is less able to produce complex geometries due to the confines of the robotic arm.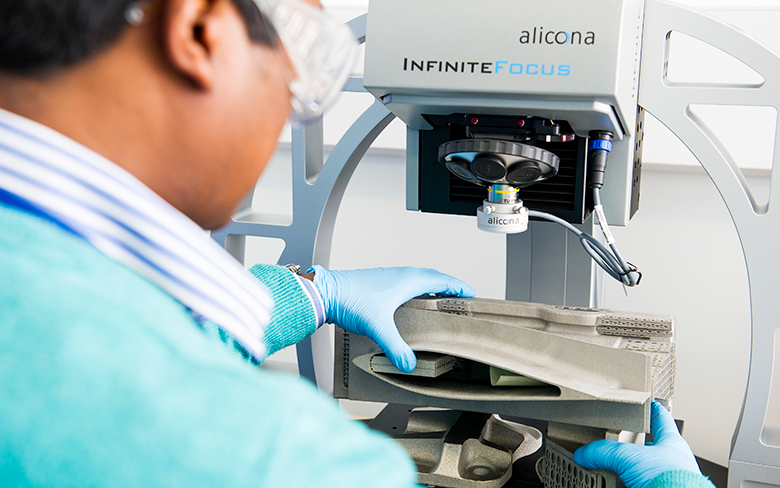 AM in aerospace
Metal 3D printing is especially lucrative in aerospace as companies tap into the weight-saving possibilities of the technology.
Norwegian company Nork Titanium is one example to recently announce the deployment of its wire-based Rapid Plasma Deposition process to create aircraft components for Boeing. The parts will reportedly make the Boeing 787 Dreamliner the "first commercial airplane to fly with certified additive-manufactured titanium parts in structural applications."
With this partnership with ORNL, GKN Aerospace will hope to follow suit and incorporate its own structural 3D printed parts into aircraft. To further the adoption of metal additive manufacturing on a broader scale, GKN Sinter Metals recently launched the InstAMetal platform to allow users to easily order 3D printed metal parts.
For all the latest 3D printing news, subscribe to the most widely read newsletter in the 3D printing industry, follow us on twitter and like us on Facebook.
Featured image shows GKN Aerospace used a wire laser additive manufacturing method to reinforce and join parts in the Vulcain 2 demonstration nozzle. Photo via GKN.